Compared to the bright lights and festive excitement of Christmas, the start of a new year can seem slightly flat in comparison. An unfortunate combination of dark nights, short days, and bad weather has led to the third Monday in January being dubbed 'Blue Monday'.
With payday and Christmas both distant memories, and the promise of spring achingly far in the future, it can seem as though there is little to celebrate at this time of year. However, there are things you can do as a business owner to help bring – and give your Blue Monday a boost.
1.      Reflect on 2021
The New Year is often seen as a great time for a period of reflection. With a brand-new year stretching out ahead of you, now is the perfect time to take stock of what you achieved last year and how you can use the experience gained to put you in better stead for the future.
2021 was a challenging year for almost all businesses, as shaky consumer confidence and a widespread feeling of uncertainty meant business decisions had to be made on unstable ground, often relying on gut instinct rather than confident projections. In spite of the challenges faced, you survived, and you should be proud of yourself, your employees, and your business for weathering the storm and emerging on the other side.
2.      Assess your position and devise a plan
For some businesses up and down the country, they will already know that 2022 will pose a raft of challenges both financially and operationally. As the Covid-19 restrictions that have caused so much uncertainty over the past 22 months are lifted, so are the stimulus measures which helped support countless businesses during this time.
From the furlough scheme, through to tax deferral arrangements, and the popular government-backed loan options including CBILS and Bounce Back Loans; these financial lifelines have been phased out leaving businesses to fend for themselves.
Many companies will be exiting the Covid-19 crisis in a substantially worse position than they were when restrictions were first introduced in March 2020. Not only has trade been affected but they are now saddled with additional debt after deferring tax payments or taking out a Bounce Back Loan.
If you believe your company is in a financially precarious position, or is likely to be so in the near future, taking swift professional advice could be the difference between your company thriving, or failing to survive, this year. A licensed insolvency practitioner will be able to help you better understand your current position, talk you through the variety of business rescue and recovery options available to you and your company, before devising a robust yet flexible plan to give your company the very best chance of effecting a successful turnaround.
3.      Remember that with adversity comes opportunity
The business disruption triggered by the Covid-19 pandemic has undoubtedly caused many businesses to suffer a drop in trade, however, for others it forced them to adapt and tailor their offerings to the new marketplace.
If demand for your company's product or service has dwindled, rather than continuing to operate in the same way, or throwing in the towel completely, consider whether there is a way to pivot your operations to better service the current needs of potential customers. While changing consumer preferences can render some business models unsustainable, they also open up a whole new market which could be ripe for opportunity. Not only could this herald a new direction for your business, but minimising negative thinking as much as possible by focussing on the positives is a great mindset to be in.
It could be that the way you have been operating during the restrictions has taught you lessons that you could implement going forwards. Perhaps you and your staff have seen the benefits of a more flexible way of working, whether this is from a working from home model, or allowing more flexibility with shift patterns. Others will have experimented with delivery, take away, or click and collect offerings; while some will have noticed the need to bolster their online offerings and digital presence. All of these things, which may at first have been seen as an inconvenience, may actually hold the key to a happier, healthier, and more future-proof way of doing business.
4.      Create a positive workplace
Whether you are running a one-man business, or you employ thousands of staff across multiple locations, ensuring the workplace is a pleasant, relaxed, and enjoyable place to be can do wonders for productivity, staff retention, and heightened morale.
If you work alone, this can be as simple as rejuvenating your work from home space with the addition of some plants, a new work station, a couple of colourful wall prints to brighten up the room. Alternatively, if you employ a number of staff, how about arranging a team building day or an after-work social? Getting out of the office environment can help strengthen team relations, which can have a positive impact on your business lasting far longer than the event itself.
5.      Don't be afraid to ask for help
If you are feeling low at this time of year, unburdening your concerns can go a long way to helping the situation. Whether your concerns are related to your business, or more generally in your life, seeking support is vital. Unfortunately, business problems can quickly spill over into your personal life, so while your efforts may be focussed on looking after your business, it is important to remember to prioritise and look after yourself as well.
Friends, family, or a registered medical professional may be able to offer the support to need for dealing with your personal problems, while an insolvency practitioner will be able to help you when it comes to resolving the challenges you are facing with your company.
The key is to remember that you are far from alone. The past two years have been difficult for many people from all walks of life, and there is nothing wrong with admitting you are struggling. While Blue Monday may be one day of the year, it is important you put plans in place to ensure you are looking after yourself all year long.
 
Contact the RBR Team Today
---
Free download
Free Insolvency Report
Claim Your Free Business Review
All UK sectors are experiencing specific challenges at present, particularly in light of the Covid-19 pandemic. Find out how your sector is performing here.
Simply search your Limited Company Name or Company Number
Please select your company from the list below:
We will also check if you're eligible for Director Redundancy
Next Steps
We provide free confidential advice with absolutely no obligation.
Our expert and non-judgemental team are ready to assist directors and stakeholders today.
Free Business Review
---
Claim your Free Business Review to understand what options are available to you.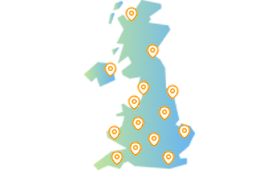 Office Locator
---
Find your nearest office - we have more than 100 across the UK. Remote Video Meetings are also available.
Contact Us Today
---
Free, confidential, and trusted advice for company directors across the UK.