Understanding the costs of liquidation and how to choose an insolvency practitioner
When your company is at risk of liquidation it's crucial to choose the right insolvency adviser, not only for the sake of the company and its creditors, but also because corporate insolvency can have serious consequences for directors on a personal level.
Wrongful trading is just one potential pitfall that leaves you open to the risk of being held personally liable for company debts, representing a significant threat to your own financial wellbeing.
Received a Bounce Back Loan?
Don't Worry - There are thousands of other company directors going through the same process. No matter what position you are in and need looking for options, speak to a member of the Real Business Rescue team. It's Free & Confidential.
The team are available now -  0800 644 6080
Beware of unregulated advice 
Company insolvency is devastating, but what happens to your company is only one aspect of a stressful and potentially complex scenario. Given the seriousness of the situation, professional input is required from licensed experts who have wide-ranging practical experience.
An increase in the number of unregulated advisers attempting to attract business with low 'headline' fees, however, has given rise to concern in the industry, and highlights the importance of choosing a licensed practitioner. 
So what type of guidance could you receive, and what are the likely costs of liquidation?
Licensed insolvency practitioners (IPs) - A licensed insolvency practitioner is a qualified professional regulated by their licensing body. They have the technical knowledge, commercial awareness, and skill to offer in-depth advice, and are the only insolvency experts who can administer a formal insolvency procedure from beginning to end. 
Unlicensed insolvency advisers - Unlicensed insolvency 'experts' are unregulated, and limited in the services they can offer. If their advice proves to be incorrect or inaccurate, you have no recourse for complaint or further action. 
Cost of Liquidation 
The cost of liquidation depends on business complexity – the value of assets, for example, number of shareholders and creditors, and the company's overall financial situation. A licensed insolvency practitioner is likely to charge around £5,000 for a Creditors' Voluntary Liquidation (CVL).
The unlicensed insolvency market has grown in recent years, with unregulated advisers attempting to undercut licensed insolvency firms. The cost of a CVL could be nearer to £3,000 in this instance, but doesn't take into account the 'hidden costs' that are commonly charged at a later date.
What are the pitfalls of seeking advice from unregulated insolvency advisers? 
One of the most dangerous aspects of following advice from unregulated advisers is that you could enter the wrong insolvency procedure. This would exacerbate your creditors' circumstances, whilst also endangering your own financial future and professional reputation.
Unlicensed insolvency advisers are likely to assess your financial position, but will then have to refer you to a licensed firm for further practical assistance in administering a formal procedure.
So despite your natural instinct to keep costs low, there's no greater truth than "you get what you pay for" both in terms of quality and reliability.
Benefits of paying for a firm of licensed insolvency practitioners
Real Business Rescue is a major part of Begbies Traynor Group. We specialise in corporate insolvency, and handle more liquidations than any other firm. We can offer you:
Extensive professional experience across all sectors

An out-of-hours service to ensure you receive support when you need it

A fully transparent service with no 'hidden' costs – we disclose all our fees at the outset, with no misleading or cheap up-front rates simply to attract clients

Reliable advice and support from a licensed, reputable, and regulated firm

A full service offering within the Group, including quick and experienced sourcing of finance, and professional advice on the potential for claiming director redundancy
Need to speak to someone?
If your company is struggling with unmanageable debts, squeezed cash flow, or an uncertain future, you are far from alone. We speak to company directors just like you every single day, and we are here to give you the help and advice you need.
Call our team today on 0800 644 6080
Can you claim redundancy pay as a director?
It's a little known fact that, under certain conditions, company directors can claim redundancy and other statutory payments. With the average claim currently standing at £9,000, this could make a huge difference to your situation, potentially paying for the liquidation process or repaying some of the company's debt. Director redundancy can also help you deal with your loss of income in the months ahead, and help you stay afloat on a personal level.
Real Business Rescue operates from 100+ offices, so you can take advantage of a free same-day consultation wherever you're located. For more information on how we can help, call one of our team of licensed insolvency practitioners.
Contact the RBR Team Today
---
Free download
Free Insolvency Report
Claim Your Free Business Review
All UK sectors are experiencing specific challenges at present, particularly in light of the Covid-19 pandemic. Find out how your sector is performing here.
Simply search your Limited Company Name or Company Number
Please select your company from the list below:
We will also check if you're eligible for Director Redundancy
Next Steps
We provide free confidential advice with absolutely no obligation.
Our expert and non-judgemental team are ready to assist directors and stakeholders today.
Free Business Review
---
Claim your Free Business Review to understand what options are available to you.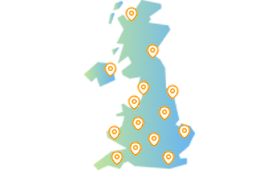 Office Locator
---
Find your nearest office - we have more than 100 across the UK. Remote Video Meetings are also available.
Contact Us Today
---
Free, confidential, and trusted advice for company directors across the UK.