What is an insolvent estate?
When a person dies, their creditors are repaid from their estate. Some debts may be covered under certain provisions such as insurance policies, but otherwise they must be paid from the sale of estate assets.
If the total of the deceased person' debts and liabilities is greater than the value of their assets, their estate is insolvent. Dealing with an insolvent estate can be a complex process, and great care must be taken to ensure that it is handled correctly.
Received a Bounce Back Loan?
Don't Worry - There are thousands of other company directors going through the same process. No matter what position you are in and need looking for options, speak to a member of the Real Business Rescue team. It's Free & Confidential.
The team are available now -  0800 644 6080
Distribution of funds from an insolvent estate
If the distribution of monies from an insolvent estate is carried out incorrectly, the person(s) handling the estate can be held personally liable for the misdirection of funds. With various rules and regulations specific to insolvent estates, a high margin of error exists if the executor or personal representative isn't aware of the issues.
Further complexity arises if a bankruptcy order was made against the deceased prior to their death, with the correct course of action depending on whether the order was actually granted by the court.
In the light of these issues, it's easy to make a mistake when administering an insolvent estate, so what are the main points that should be considered?
A specific order of payment exists
As is the case when a person is made bankrupt, a specific order of priority exists with regard to the distribution of funds from an insolvent estate. This 'hierarchy' of payment ensures that certain categories of creditor are paid first, and begins with those holding security against one or more of the deceased's assets.
So what is the full order of priority when it comes to making payments from an insolvent estate?
Secured creditors
Expenses of the funeral
Testamentary expenses
Preferential creditors
Unsecured creditors
Interest due on unsecured loans
Deferred debt (such as money loaned from a family member)
When a bankruptcy order exists
Sometimes a bankruptcy order will already have been made against the deceased person, in which case although some amendments may be made, the process generally carries on as normal.
If the deceased wasn't subject to a bankruptcy order, or one had been applied for but not determined by the court, the Administration of Insolvent Estates of Deceased Persons Order, 1986, applies.
When there is no prior bankruptcy order
If no bankruptcy order has been made, or the court didn't determine the outcome before the death of the individual, the person handling the estate should petition for an insolvency administration order.
In addition to the deceased's personal representative, an insolvency administration order can be presented by:
Need to speak to someone?
If your company is struggling with unmanageable debts, squeezed cash flow, or an uncertain future, you are far from alone. We speak to company directors just like you every single day, and we are here to give you the help and advice you need.
Call our team today on 0800 644 6080
In some cases, the Official Receiver (OR) may be appointed to protect the estate's assets during the time between the petition and the order being granted.
Insolvent estates can be extremely complex, and with the underlying risk of personal liability following the misdirection of monies, it's highly advisable to seek professional assistance if you're acting as personal representative.
Real Business Rescue can offer practical support and guidance throughout the process. Contact one of our experts for a free same-day consultation 
Contact the RBR Team Today
---
Free download
Free Insolvency Report
Claim Your Free Business Review
All UK sectors are experiencing specific challenges at present, particularly in light of the Covid-19 pandemic. Find out how your sector is performing here.
Simply search your Limited Company Name or Company Number
Please select your company from the list below:
We will also check if you're eligible for Director Redundancy
Next Steps
We provide free confidential advice with absolutely no obligation.
Our expert and non-judgemental team are ready to assist directors and stakeholders today.
Free Business Review
---
Claim your Free Business Review to understand what options are available to you.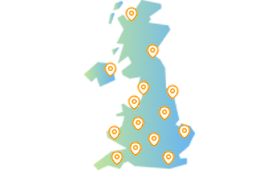 Office Locator
---
Find your nearest office - we have more than 100 across the UK. Remote Video Meetings are also available.
Contact Us Today
---
Free, confidential, and trusted advice for company directors across the UK.