The role of shareholders in a Company Voluntary Arrangement (CVA)
A Company Voluntary Arrangement (CVA) is a statutory contract between a company and its creditors which allows for an indebted company to repay its debts in a more affordable way. As part of the CVA some debt will be written off with the rest being repaid through a series of monthly repayments. Contracts, including lease agreements, can be renegotiated in order to cut outgoings further.
CVAs must be supervised by a licensed insolvency practitioner who will be responsible for drafting the CVA proposal and negotiating with creditors.
In an ideal world a CVA should benefit both parties. The company is able to lower their monthly outgoings while continuing to trade, while its creditors stand to recoup more of the money owed than would be the case if the company entered liquidation.
Received a Bounce Back Loan?
Don't Worry - There are thousands of other company directors going through the same process. No matter what position you are in and need looking for options, speak to a member of the Real Business Rescue team. It's Free & Confidential.
The team are available now -  0800 644 6080
What part do shareholders play in a CVA?
At least 75% of creditors (by value) must give their consent to the proposed CVA in order for it to be implemented. Should creditor approval be given, the proposal will be put in front of shareholders during a shareholders meeting who will then be asked to vote on it.
A CVA requires the approval of more than 50% of shareholders in order to be passed. In the event of a company with two shareholders therefore, both must agree that the CVA is the correct course of action for the company and give their consent. If both shareholders cannot come to an agreement then the CVA cannot be passed.
For companies with a larger number of shareholders, however, this rule means that a CVA can be passed without the support of all shareholders, so long as the majority are in agreement that doing so is in the best interests of the company and its creditors.
What happens when a CVA is accepted by shareholders?
Once approved a CVA becomes a legally binding agreement meaning both the debtor company and its creditors are obliged to adhere to its terms.
On the part of the company, this means the agreed monthly payment must be made on time and in full. This payment will be made by the company directly to the appointed insolvency practitioner acting as the CVA supervisor; the insolvency practitioner will then distribute these funds to the company's creditors on a proportional basis.
The shareholders remain in full control of the company throughout the period of the CVA (which typically last for between three and five years) and are able to continue operating as normal during this time allowing them to trade out of their financial issues.
Once a CVA is approved a legal ringfence known as a 'moratorium' is placed around the company which provides protection against further action from creditors. This means creditors are no longer able to instigate further collection attempts or commence legal action against the company in question so long as the agreed monthly repayments are made. Creditors cannot demand additional repayment amounts in order to reduce the debt quicker, nor can they take action to wind the company up.
What happens if a CVA is rejected by shareholders?
If fewer than 50% of shareholders give their support to the proposed CVA then it will be seen as being rejected and neither party will be held to its terms.
Shareholders will then have to find another way of dealing with the company's creditors and paying its debts. This may involve an alternative formal insolvency procedure such as placing the company into administration, or else coming to a more informal arrangement with creditors which is not legally binding. This would leave the door open for creditors to start legal proceedings or increase their demands for payment at any time.
Need to speak to someone?
If your company is struggling with unmanageable debts, squeezed cash flow, or an uncertain future, you are far from alone. We speak to company directors just like you every single day, and we are here to give you the help and advice you need.
Call our team today on 0800 644 6080
On the other hand, shareholders may vote to reject the CVA if they do not believe the company has a viable future, or they are not interested in saving the business. In this instance, the company may then enter a formal liquidation procedure such as a Creditors' Voluntary Liquidation (CVL) which would involve the company ceasing to trade with all assets being sold (or 'liquidated') for the benefit of its outstanding creditors as part of the process. 
If you are considering a CVA for your company, contact the experts at Real Business Rescue for immediate help and guidance. You can arrange a confidential meeting with one of our licensed insolvency practitioners at any one of our 100+ offices across the country. We will take the time to assess your company and its issues, before recommending the most appropriate course of action, which may be a CVA.
Contact the RBR Team Today
---
Free download
Free Insolvency Report
Claim Your Free Business Review
All UK sectors are experiencing specific challenges at present, particularly in light of the Covid-19 pandemic. Find out how your sector is performing here.
Simply search your Limited Company Name or Company Number
Please select your company from the list below:
We will also check if you're eligible for Director Redundancy
Next Steps
We provide free confidential advice with absolutely no obligation.
Our expert and non-judgemental team are ready to assist directors and stakeholders today.
Free Business Review
---
Claim your Free Business Review to understand what options are available to you.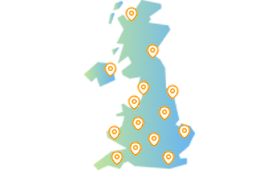 Office Locator
---
Find your nearest office - we have more than 100 across the UK. Remote Video Meetings are also available.
Contact Us Today
---
Free, confidential, and trusted advice for company directors across the UK.