Covid-19 business rescue advice for gym and leisure centre owners
How can you protect your business from rising costs due to Covid-19, Brexit, and sector challenges? Understand formal insolvency procedures to help save or close your gym or leisure centre, such as a Company Voluntary Arrangement (CVA), Company Administration or Creditors' Voluntary Liquidation (CVL).
60 Second Test Find Your Nearest Office
Expert advice for owners of gyms and leisure centres during COVID-19
As gyms, leisure centres, and sporting facilities across the country gear up for re-opening, gymgoers are weighing up their options when it comes to resuming their old workout routine.
While many will be chomping at the bit to get back, some will be hesitant about returning to this type of environment with the health risks posed by Covid-19 still prevalent, while others will have discovered the benefits of at-home workouts including increased flexibility and a greater ability to weave them into a busy homelife.
Received a Bounce Back Loan?
Don't Worry - There are thousands of other company directors going through the same process. No matter what position you are in and need looking for options, speak to a member of the Real Business Rescue team. It's Free & Confidential.
The team are available now -  0800 644 6080
Gyms struggling after Covid-19
While gym owners will be buoyed by the prospect of being able to open their doors once more, it would be naïve to think things will simply go back to how they were before the coronavirus crisis hit. Gyms will not only have to contend with changing consumer preferences, but they will also need to be prepared to implement new rules when it comes to how many members are allowed to use the facilities at any one time and also how to limit the risk of spreading Covid-19. As well as representing a logistical challenge, these changes could also pose a financial risk to these businesses seeking to make up for lost time.
Changing consumer preferences after the coronavirus crisis
For many people, the period of enforced lockdown has changed the way they exercise. Having been forced to trade treadmills for the streets, it has encouraged many to explore their local area and take up new hobbies such as walking and running in a bid to keep active. Sales of home workout equipment have also skyrocketed during the lockdown period, with weights, kettlebells and cardio machines becoming increasingly difficult to purchase with fitness enthusiasts keen to create a gym environment in their own homes.
With people investing financially in home gym equipment, or discovering the benefits of taking exercise in the great outdoors or in the comfort of their living room, there may be a level of reticence when it comes to continuing to pay for the privilege of being a member of their local gym.
Health and hygiene concerns are also set to have a huge effect on customers' willingness to take their fitness regime back into the gym environment while concerns around the health risks posed by Covid-19 remain.
Personal trainers moving online
Many personal trainers have also used this time to improve their online offerings with live classes on Instagram and Zoom proving popular, as well as developing at-home workout guides and fitness programmes. These types of personal training services appeal not only to existing clients but have also given trainers the ability to attract clients from further afield as distance is no longer a factor. There is a possibility that some will have seen the benefits – and cost-reductions – in offering their services in this way and may not be easily coaxed back onto the gym floor and its associated costs.
What does the future hold for gyms and leisure centres?
While gyms may be on the cusp of welcoming back their members, it is likely that they will look much different to how they did before lockdown was imposed. Social distancing will change what gyms look like and how they operate with limits on the number of people allowed in group classes, as well as reduced equipment and machinery being available in order to accommodate social distancing regulations. Gymgoers may be required to book their studio classes in advance or even be given a timeslot during which they will be allowed to visit the gym for a solo workout.
As it is likely that social distancing will limit the number of gymgoers allowed in the premises at any given time, gyms may therefore be limited on the number of new sign ups they can accommodate with this reduced floor and studio space. For those establishments who charge on a pay-as-you-go basis, restrictions on customer numbers will hit particularly hard.
As many gyms will be re-opening with their cash flow already severely depleted as a result of cash reserves being swallowed up during the enforced closure period, having the revenue stream offered by new paying members turned off could be a challenge too far.
Gyms and leisure centres experiencing cash flow problems after lockdown
Some businesses, such as cafes and restaurants, have been able to continue to generate income – albeit reduced – during this lockdown period. However, for gyms this period has proven extremely difficult if not impossible to generate any form of revenue. A plethora of free online resources and workouts has made paid for distanced classes a tough sell.
While staff costs have been covered by the government's furlough scheme, the nature of gyms means there are still huge overheads which need to be paid. Customer's payments have been frozen, while income generated from personal trainers' house fees has also been cut off. All the while lease payments on expensive equipment and rent on premises has continued to accrue.
Additional costs associated with more regular and intensive cleaning will also have to be factored into the 'new normal' life for gyms post-lockdown, raising costs even further at a time where income is likely to remain tight.
Insolvency advice for gyms, leisure and sports centres
If you are the owner of a gym or leisure centre and are experiencing financial distress, or fear that your business will struggle to generate enough income in the future, you should make it a priority to take advice from a licensed insolvency practitioner. The sooner you have this conversation, the more options will be open to you and your business.
Business rescue advice for struggling gym businesses
If you feel your problems are going to be relatively short-term and that your business has a viable future, a formal solution such as a Company Voluntary Arrangement (CVA) could be ideal. A CVA essentially functions as a legally-binding payment plan between yourself and your outstanding creditors. Your monthly payments will be reduced to a more manageable level, and depending on what you can afford to pay back, some debt may be written off entirely.
Alternatively placing the company into administration will give you respite from creditor threatening legal action, allowing you to formulate a solid restructuring plan to give your company the best possible change of future success. This could involve streamlining the business's structure by closing down less profitable areas allowing you to focus more time, energy, and resources into those channels which are more likely to generate the bulk of your future income.
Need to speak to someone?
If your company is struggling with unmanageable debts, squeezed cash flow, or an uncertain future, you are far from alone. We speak to company directors just like you every single day, and we are here to give you the help and advice you need.
Call our team today on 0800 644 6080
Gyms, coronavirus, and liquidation advice
Depending on the company's financial position prior to lockdown, several months of enforced closure may have taken its toll, leaving your business in extreme financial distress. Unfortunately, there may be no option but to close the business for good. This can be done by way of a Creditors' Voluntary Liquidation – or CVL – which must be administered under the guidance of a licensed insolvency practitioner.
If you are considering liquidating your gym due to coronavirus pressures, or would like to explore business restructuring and turnaround options, Real Business Rescue can help. We have over 100 offices located across the country, providing directors with the sound help and advice they need during times of financial distress. Call our expert team today to arrange a free no-obligation consultation with a licensed insolvency practitioner.
Contact the RBR Team Today
---
Free download
Free Insolvency Report
Claim Your Free Business Review
All UK sectors are experiencing specific challenges at present, particularly in light of the Covid-19 pandemic. Find out how your sector is performing here.
Simply search your Limited Company Name or Company Number
Please select your company from the list below:
We will also check if you're eligible for Director Redundancy
Next Steps
We provide free confidential advice with absolutely no obligation.
Our expert and non-judgemental team are ready to assist directors and stakeholders today.
Free Business Review
---
Claim your Free Business Review to understand what options are available to you.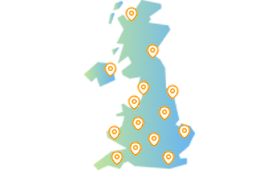 Office Locator
---
Find your nearest office - we have more than 100 across the UK. Remote Video Meetings are also available.
Contact Us Today
---
Free, confidential, and trusted advice for company directors across the UK.