Advice for care home owners during COVID-19
Adult social care is a sector under immense pressure. Around two thirds of care homes have reported cases of coronavirus amongst its residents with this number only expected to increase as the virus continues its spread across the country.
Responsible for the care of almost 500,000 elderly and vulnerable individuals across the country, the scale of the challenges posed by the coronavirus outbreak are perhaps more keenly felt in our care homes than anywhere else in the private sector.
While working on the front line during this global crisis, many care homes are not just dealing with the health implications of this virus, but also struggling to stay afloat financially.
Along with the pressure of caring for some of the most vulnerable members of society as we battle this deadly pandemic, care homes are finding themselves at breaking point with rising costs, falling income, and staff shortages. For a sector which was already cash-strapped before going into this crisis, the pandemic has magnified these problems, leaving the future for many care homes balancing on a knife edge.
Received a Bounce Back Loan?
Don't Worry - There are thousands of other company directors going through the same process. No matter what position you are in and need looking for options, speak to a member of the Real Business Rescue team. It's Free & Confidential.
The team are available now -  0800 644 6080
Falling income and falling confidence
Official estimates reveal that over 12,500 people have died so far in care homes, although some believe the true figure to be much higher. This shocking death rate is causing anxiety amongst relatives of residents, and hitting the income of care homes in the process.
Resident numbers have dwindled over recent months, leaving a huge gap in the cash flow of care homes. This is through a combination of relatives removing their loved ones from an environment they believe is risky, fewer new residents being admitted, as well as the rising number of deaths occurring every day in these establishments. If occupancy rates drop, care homes have very little way of plugging this gap in revenue.
Unlike state-run NHS hospitals, care homes are, for the most part, privately owned and funded by way of residents' fees. Some financial support is provided by local authorities; however, this is on a means-tested basis depending on the financial situation of each resident rather than as a blanket level of support. As occupancy levels fall, so does this funding, and when finances are stretched, there is no state safety net with which to fall back on.
Increased staffing costs
The sector has long been woefully understaffed, however, with individuals now ordered to self-isolate if they, or a member of their household, displays symptoms of Covid-19, many care workers have had no choice but to call in sick over recent weeks and months, increasing staffing problems.
With testing for coronavirus patchy at best, it is proving difficult to diagnose these key workers which would speed up their return to work if they tested negative for the virus. If Covid-19 cannot be categorically ruled out, then they simply cannot return to work.
This has meant that agency staff need to be drafted in at a high daily rate to cover these absences. With the cost of an agency worker being up to 40% more than a permanently employed staff member, this added expenditure is one care homes could do without.
PPE problems
Like the NHS, supermarkets, and other establishments involving close contact with others, care homes are battling to obtain adequate levels of disposable personal protective equipment – or PPE – including masks, gloves, and gowns, as well as cleaning products including hand sanitiser.
Even if PPE can be sourced, the cost of purchasing this vital resource is further adding to the financial worries of care home owners up and down the country. With increased demand comes increased prices.
Care England have estimated that the cost for adequate PPE during the coronavirus outbreak to be as much as £253 per care home resident per week. This has soared from the £4 per week cost before the pandemic thanks to a combination of escalating prices and the increased levels which now need to be used to ensure the safety of both residents and workers.
Post-Covid: Soaring insurance costs
Insurance premiums have soared due to an influx in legal cases being mounted against care homes in the wake of coronavirus deaths. Care homes have not been offered indemnity during the pandemic like the NHS has, meaning that if they are sued, this can have a catastrophic impact on its financial future. Insurance providers are worried about this increased risk and have upped their premiums, in some reported cases the increase has been in excess of 800%. This is simply unfeasible for the majority of those managing care homes.
At a time when finances are already stretched, being hit with highly inflated insurance premiums could be the final straw. Care homes may be left with no alternative but to turn away patients they feel may be at high risk of having Covid-19 due to fear of subsequently being landed with a legal case to defend.
Pushed to financial breaking point
Care homes are fast running out of money, and without a stream of prospective residents waiting to be admitted, their financial resilience is being tested like never before.
Excluded from state funding, care homes, like any other private-sector business, may need to turn to outside funding in order to plug this financial shortfall. However, for those care homes which are already heavily indebted, piling yet more debt on top of this could be a step too far.
Need to speak to someone?
If your company is struggling with unmanageable debts, squeezed cash flow, or an uncertain future, you are far from alone. We speak to company directors just like you every single day, and we are here to give you the help and advice you need.
Call our team today on 0800 644 6080
Advice for financially distressed care homes
Empty beds coupled with increased costs is a perfect storm for financial disaster. If you own a care home and are concerned about how you can survive the current pandemic, or are worried what the future may hold, you should make it a priority to seek expert advice and guidance from a business rescue and turnaround professional.
If your care home is insolvent, or you fear it could be heading this way, taking swift professional insolvency advice is vital. At Real Business Rescue, our team of licensed insolvency practitioners can explain the options open to you, allowing you to make an informed decision about the future of your business.
Business rescue and recovery help
If you believe your problems are temporary, and you are confident in the long-term viability of your care home after the coronavirus crisis has eased, then we can explore potential restructuring and turnaround options.
These may involve renegotiating with creditors by way of a Company Voluntary Arrangement (CVA) to restructure your existing liabilities and easing cash flow constraints. Alternatively, securing a loan or another commercial finance product, could allow you to weather the storm and ensure you have the resources to bounce back once the pandemic has passed.
However, it may be the case that the business's level of financial hardship has taken it beyond the point of rescue. If this is the case, we can take you through the process of what closing your care home will involve and the implications of what liquidation would mean for both staff and residents alike.
The sooner you take advice, the more options will be open to you. Call our expert team today for immediate help and support.
Contact the RBR Team Today
---
Free download
Free Insolvency Report
Claim Your Free Business Review
All UK sectors are experiencing specific challenges at present, particularly in light of the Covid-19 pandemic. Find out how your sector is performing here.
Simply search your Limited Company Name or Company Number
Please select your company from the list below:
We will also check if you're eligible for Director Redundancy
Next Steps
We provide free confidential advice with absolutely no obligation.
Our expert and non-judgemental team are ready to assist directors and stakeholders today.
Free Business Review
---
Claim your Free Business Review to understand what options are available to you.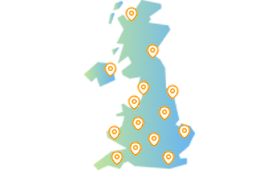 Office Locator
---
Find your nearest office - we have more than 100 across the UK. Remote Video Meetings are also available.
Contact Us Today
---
Free, confidential, and trusted advice for company directors across the UK.