Advice for company directors struggling to pay staff returning from furlough
If you cannot afford to pay staff after furlough ends due to reduced income as a result of Covid-19, consider commercial finance to boost company cash flow, seek employee redundancy advice or explore insolvency options, such as a creditor repayment plan to free up cash.
60 Second Test Find Your Nearest Office
Moving forwards after the employee furlough scheme
In response to the coronavirus pandemic, the government introduced a range of initiatives to help businesses weather the storm and cushion the economic shock. One of the most successful and widely used measures has been the Coronavirus Job Retention Scheme (CJRS) which has been used in some form or other by two thirds of businesses since it was introduced in March 2020.
Following a series of extensions, the scheme has now closed.
As part of the scheme, employers who had been hit by a drop in trade due to coronavirus related business interruption, could furlough those staff who for whom there was not adequate work. The government covered up to 80% of their salary up to a monthly cap of £2,500.
While the scheme was a lifeline to many businesses and employees, what happens now the scheme has closed if you find you cannot afford to pay your staff?
Received a Bounce Back Loan?
Don't Worry - There are thousands of other company directors going through the same process. No matter what position you are in and need looking for options, speak to a member of the Real Business Rescue team. It's Free & Confidential.
The team are available now -  0800 644 6080
I cannot afford to pay my staff - what can I do?
Ensuring staff are paid on time is one of the most important elements of running a business; if a company is unable to do this, then this highlights potentially serious financial problems. If you are struggling to pay your staff, all is not lost; there are options open to you.
With businesses being forced to close for months on end, the scale of interruption is huge. Many companies will have depleted their cash reserves leading to acute cash flow problems. This will take time to build back up, as this will be predominantly reliant on sales – and therefore customers – returning.
Consider commercial funding to improve cash flow
If you are confident your business will be able to bounce back then you may wish to consider taking out a form of short-term funding to boost your cash flow while you wait for your revenue to return to pre-Covid levels. This could take the immediate financial pressure off your business, allowing you to pay staff while you focus on increasing sales.
Of course, this money will have to be paid back eventually so it is important you only go down this route if you are confident in your company's long-term viability going forwards. If you are considering obtaining emergency funding for your business, a specialist such as UK Business Finance can help you secure the most appropriate type of funding in the most cost-effective way possible.
Can I make staff redundant after furlough?
For some businesses, life after coronavirus may never be the same again. If customer levels have reduced, you may find staffing requirements also need to be pared down to accommodate this.
If you are considering making redundancies, you need to ensure you follow government guidelines to protect yourself from the risk of an unfair dismissal claim further down the line. The way you select employees for redundancy must be fair, and this must be done using the correct process.
Understanding the furlough scheme and holiday pay
Staff who have been furloughed continue to accrue statutory holiday entitlements throughout this time. If an employee was put on furlough at the start of the scheme and remained on it until it ended, it is reasonable to assume that they could have built up a considerable amount of annual leave during this time. This could cause both logistical and financial problems for employers when employees return to work.
If employees have not opted to use any of their holiday entitlement during the furlough period, they will be returning to work with an inflated amount of annual leave to be taken over the course of the next two years. This could mean your business is left short on staff members at a time when you need all your employees to be working to aid in the recovery process. You are able to restrict employees' annual leave so long as there is a valid business reason for doing so, and new regulation now means that annual leave can be rolled over into the next two leave years in order to give companies more flexibility to manage their workforce during this time.
However, even if this does not pose practical problems to your business, you will still need to factor in this paid annual leave which you will be required to provide your employees. If you are worried that you will not be able to afford staff holiday pay, then you should seek expertise help and advice as soon as possible.
Holiday pay after furlough also affects redundancy
When an employee is made redundant, they are entitled to be paid for all holidays which has been accrued but not yet taken; this is typically paid as a lump sum payment in the redundant employee's final pay. The additional holiday entitlement built up over the furloughed period will need to be factored into the cost of making any staff redundant once this scheme ends. 
Need to speak to someone?
If your company is struggling with unmanageable debts, squeezed cash flow, or an uncertain future, you are far from alone. We speak to company directors just like you every single day, and we are here to give you the help and advice you need.
Call our team today on 0800 644 6080
I'm worried my company cannot survive now the furlough scheme has ended
If you are worried your company will struggle to survive now the furlough scheme has come to an end, it is vital that you seek expert help and advice from a licensed insolvency practitioner. Real Business Rescue has over 70 insolvency practitioners across the country, here to provide you with the guidance you need.
We can talk you through all the options open to your company which may involve a form of restructuring by way of an Administration process, formal negotiations with creditors through a Company Voluntary Arrangement (CVA), or even liquidation if financial pressures have got too much for the company to recover from.
Call our expert advisers today for immediate help and advice or to arrange a free no-obligation consultation.
Contact the RBR Team Today
---
Free download
Free Insolvency Report
Claim Your Free Business Review
All UK sectors are experiencing specific challenges at present, particularly in light of the Covid-19 pandemic. Find out how your sector is performing here.
Simply search your Limited Company Name or Company Number
Please select your company from the list below:
We will also check if you're eligible for Director Redundancy
Next Steps
We provide free confidential advice with absolutely no obligation.
Our expert and non-judgemental team are ready to assist directors and stakeholders today.
Free Business Review
---
Claim your Free Business Review to understand what options are available to you.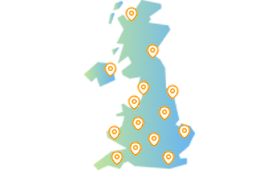 Office Locator
---
Find your nearest office - we have more than 100 across the UK. Remote Video Meetings are also available.
Contact Us Today
---
Free, confidential, and trusted advice for company directors across the UK.