Have you lost key suppliers due to COVID-19
Coronavirus continues to cause disruption for UK and global businesses, with fractured supply chains and uncertain delivery schedules becoming a common feature. If one or more of your suppliers have gone under, you may be wondering whether you'll be able to continue trading, but there are steps you can take to improve your situation and provide a financial buffer that allows your business to carry on.
You may be able to find new suppliers that are willing to trade on a cash-on-delivery basis until you become more established as a customer, for example. Operating in this way requires a readily available source of working capital, however, so seeking additional finance is advisable.
Received a Bounce Back Loan?
Don't Worry - There are thousands of other company directors going through the same process. No matter what position you are in and need looking for options, speak to a member of the Real Business Rescue team. It's Free & Confidential.
The team are available now -  0800 644 6080
Depending on your business type, asset based lending could provide a lump sum of working capital you can use to pay new suppliers, or if your sales ledger is of high value it could be leveraged to provide regular cash sums each month.
Initially, however, you need to claim any goods you've already paid for, and ensure their safety if they're still located on your former supplier's premises.
Have you already paid for the goods?
If you've already paid for goods from your supplier but haven't received them because the business has gone into liquidation, it's important to inform the liquidator as soon as possible to prevent them from being sold.
You may also be able to purchase goods you need if you haven't already, but again this has to be arranged through the liquidator. If you do purchase goods under these circumstances it's unlikely they'll come with a guarantee, which might affect your ability to sell to your own customers, or at least to sell them at full price.
Obtaining the items you've already paid for or purchasing goods from the liquidated supplier could tide you over in the short-term and help you continue to trade whilst you find a regular new supplier.
Seeking professional support if you can't trade
If your sales have stalled due to lack of supplies, it's important to seek professional insolvency advice as soon as possible. You'll receive reliable independent guidance on the best way forward, and be able to protect your business where necessary.
Here are just a few potential options that could support a continuation of trade under difficult financial and operating circumstances.
Trading administration
Company administration may seem like a drastic move but it provides you with an eight-week moratorium period to make a rescue plan. If you're eligible, a trading administration could protect you from legal action by your own creditors whilst you regain your footing and boost cash flow.
Company restructuring
Restructuring your business' affairs can provide extra cash to continue trading whilst you source reliable new suppliers. This could include selling non-essential assets, streamlining your processes, cost cutting, or renegotiating unofficially with your creditors. You might also benefit from formally restructuring your business debts within a Company Voluntary Arrangement (CVA).
Company Voluntary Arrangement
A CVA involves formally negotiating with creditors for an affordable single monthly repayment. Whilst a CVA is in place, creditors can't take any legal action to recover their money and you're free to find new suppliers and continue trading. This can be a good option for businesses that are fundamentally viable, but experiencing temporary financial difficulty.
Need to speak to someone?
If your company is struggling with unmanageable debts, squeezed cash flow, or an uncertain future, you are far from alone. We speak to company directors just like you every single day, and we are here to give you the help and advice you need.
Call our team today on 0800 644 6080
When liquidation is the only option
If circumstances are such that you cannot continue in trade, Creditors' Voluntary Liquidation (CVL) allows you to close down your business in an orderly manner without fear of creditors making a claim against you in the future. You may also be eligible for redundancy pay as a director when you undergo this process.
If your suppliers have gone under due to coronavirus, please contact our partner-led team at Real Business Rescue. We offer free same-day consultations and operate a large network of offices throughout the UK.
Contact the RBR Team Today
---
Free download
Free Insolvency Report
Claim Your Free Business Review
All UK sectors are experiencing specific challenges at present, particularly in light of the Covid-19 pandemic. Find out how your sector is performing here.
Simply search your Limited Company Name or Company Number
Please select your company from the list below:
We will also check if you're eligible for Director Redundancy
Next Steps
We provide free confidential advice with absolutely no obligation.
Our expert and non-judgemental team are ready to assist directors and stakeholders today.
Free Business Review
---
Claim your Free Business Review to understand what options are available to you.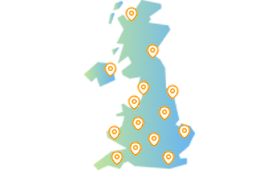 Office Locator
---
Find your nearest office - we have more than 100 across the UK. Remote Video Meetings are also available.
Contact Us Today
---
Free, confidential, and trusted advice for company directors across the UK.