The coronavirus outbreak has led to thousands of businesses making research and development (R&D) tax claims. R&D tax incentives can help businesses survive this unexpected and severe financial crisis by supporting cash flow and helping to avoid a steep financial decline.
Many businesses are accessing funding and other support through the government initiatives introduced to tackle the effect of coronavirus on business, and R&D tax credits can be a valuable addition to these measures that helps to support cash flow in difficult times. 
So what are research and development tax credits, and could they help your business through the current uncertainty?
Received a Bounce Back Loan?
Don't Worry - There are thousands of other company directors going through the same process. No matter what position you are in and need looking for options, speak to a member of the Real Business Rescue team. It's Free & Confidential.
The team are available now -  0800 644 6080
What are Research & Development Tax Credits?
R&D tax credits were introduced to the UK in 2000 as an incentive for small and medium sized businesses to invest in research and development activities. The scheme enables up to 33.35% of a business' R&D expenditure to be claimed as cash, so boosting working capital availability and encouraging a positive cash position.
Due to the COVID-19 outbreak, thousands of UK businesses are pursuing R&D tax claims to help them deal with the unavoidable negative financial impact. So are you eligible to make an R&D tax claim, and if you are, when might payment be received?
R&D tax claims and coronavirus
Eligibility for R&D tax claims
Businesses that undertake research and development activities to make progress in the field of science or technology may be eligible to make an R&D tax claim that could offer support during COVID-19.
R&D activities can be undertaken in almost all sectors – they can include developing new products, processes, or services in relevant fields, or improving existing products, processes, or services.
How R&D tax claims help during the coronavirus outbreak
Making an early R&D claim to HMRC is valuable in supporting cash flow during the coronavirus crisis. If you've incurred significant research and development costs, you can use the cash to pay for general business expenditure to see you through the downturn.
R&D tax credits are paid after the business' accounting year-end, but with so many businesses experiencing financial distress at this time some companies are taking extra measures to speed up R&D payments, including shortening their business accounting period.
Making an R&D tax claim
Research and development tax claims are made to HMRC. Claims should be accompanied by an overall assessment of the project that has been undertaken, how it has impacted your business and its cash flow, as well as a detailed explanation of the costs associated with the project.
This supporting report/information helps to expedite a claim when sufficient detail is provided - HMRC may not need to seek clarification or explanation of any of the project or cost elements.
Examples of associated R&D expenses might include, but are not limited to, salaries for the staff involved in the project, consumables used in the research and development, and some software costs.
Need to speak to someone?
If your company is struggling with unmanageable debts, squeezed cash flow, or an uncertain future, you are far from alone. We speak to company directors just like you every single day, and we are here to give you the help and advice you need.
Call our team today on 0800 644 6080
Seek professional support when making R&D tax claims
Delays in sanctioning and payment of tax claims are impossible to avoid given the overwhelming strain currently placed on bodies such as HMRC, and it can be helpful to seek professional support when making a claim under these circumstances.
It can smooth the administrative process, and help to ensure payment is expedited as far as possible. With thousands of UK businesses currently pursuing this route to aid their cash flow, it's not surprising that the system is becoming overwhelmed.
Real Business Rescue can help you claim R&D tax credits. Due to the COVID-19 outbreak there are many more claims than usual entering the system, so get in touch to ensure your claim is free from error and includes all the supporting information HMRC needs. Our partner-led team can offer specialist advice – please call to arrange a free same-day consultation.
Contact the RBR Team Today
---
Free download
Free Insolvency Report
Claim Your Free Business Review
All UK sectors are experiencing specific challenges at present, particularly in light of the Covid-19 pandemic. Find out how your sector is performing here.
Simply search your Limited Company Name or Company Number
Please select your company from the list below:
We will also check if you're eligible for Director Redundancy
Next Steps
We provide free confidential advice with absolutely no obligation.
Our expert and non-judgemental team are ready to assist directors and stakeholders today.
Free Business Review
---
Claim your Free Business Review to understand what options are available to you.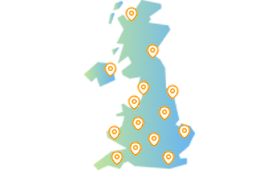 Office Locator
---
Find your nearest office - we have more than 100 across the UK. Remote Video Meetings are also available.
Contact Us Today
---
Free, confidential, and trusted advice for company directors across the UK.