The Advantages and Benefits of a Pre Pack Administration
As a widely employed solution to company insolvency in the UK, a Pre Pack Administration has a number of benefits that are completely unique to this turnaround procedure.  There are strict regulations in place to make sure that everything is within the confines of the law. In effect, the old company is being sold to a new owner or owners so that it can continue on with business.  The details of every sale are monitored and scrutinised by regulatory bodies.
Of course this is the main aim but the advantages and benefits are logical when understood in this context. The owners or directors feel that the company is insolvent to the point of no return and in order to save both the company and the owners, directors and staff. 
Of all the solutions to insolvency, a Pre Pack Administration offers the greatest choice in that the directors can choose whether or not they wish to offer to purchase the assets of their old company.  The Insolvency Practitioner and his advisors can handle the negotiations the sale.  As a result, the IP's and their agents can select  who actually buys the company assets to add to an existing company or connected party who wishes to form a new company.
Received a Bounce Back Loan?
Don't Worry - There are thousands of other company directors going through the same process. No matter what position you are in and need looking for options, speak to a member of the Real Business Rescue team. It's Free & Confidential.
The team are available now -  0800 644 6080
Reassurance through Continuity of Business
This leads to the second main advantage to a Pre Pack Administration scheme. When a company's are sold to someone who is familiar with the business, this allows for continuity not only of the company but of the staff as well.  Workers get to keep their jobs and if it is a large corporate enterprise, the community will benefit here as well. With so many companies going under, it highly beneficial to have a business continue trading even if under new ownership. Suppliers also benefit from the continuity that Pre Pack Administration offers because under the new company with better cashflow, bills should be paid timely manner.
Corporate and Personal Reputation Management
To the outside world directors sometimes feel that putting a company into a pre pack administration process looks more favourable and generally more like restructuring a business.
What Happens to the Creditors?
There does appear to be some amount of confusion as to what happens to the creditors. It should be noted that personal guarantees or debentures are not written off during a Pre Pack Administration.  Creditors do not receive any returns whilst the company is in administration it is only when the administration ends via an exit into liquidation or CVA or any other dissolution that creditors will be repaid any available funds.
Old Company Is Released from Contracts
Some of the contracts the old business had may well no longer be needed by the new company.  Property leases and equipment hire may not be required by the purchasing company. The purchasing company may well have much better income and expenditure models, those contracts can legally be terminated.
The Benefit of Liquidation vs. Sale of Assets
As mentioned above, Pre Pack Administration is the sale of the old company's assets to different company so that liquidation can be avoided. To this end, assets need not be liquidated but can rather be sold if needed. The IP and his agent will handle the transactions so that reputation of the company can be safeguarded which also benefits the continuity. The IP will begin dealing with the old company affairs as soon as it is administration.
Real Business Rescue understands that each company has different needs and different goals. Whilst Pre Pack Administration is a popular solution to insolvency in the UK, there are numerous legal formalities which must be adhered to. To this end, every effort will be made to provide a smooth transition whilst conforming to the rules and regulations. If it appears as though your company is going to be in debt for the foreseeable future, it may be the best solution for you.
Need to speak to someone?
If your company is struggling with unmanageable debts, squeezed cash flow, or an uncertain future, you are far from alone. We speak to company directors just like you every single day, and we are here to give you the help and advice you need.
Call our team today on 0800 644 6080
Remember, the initial consultation is free and this is where the information we need is gathered to help you make the right choice for your company. Call us today to discuss your options and to learn more about our Pre Pack Administration Help, Advice and Support Service.
Contact the RBR Team Today
---
Free download
Free Insolvency Report
Claim Your Free Business Review
All UK sectors are experiencing specific challenges at present, particularly in light of the Covid-19 pandemic. Find out how your sector is performing here.
Simply search your Limited Company Name or Company Number
Please select your company from the list below:
We will also check if you're eligible for Director Redundancy
Next Steps
We provide free confidential advice with absolutely no obligation.
Our expert and non-judgemental team are ready to assist directors and stakeholders today.
Free Business Review
---
Claim your Free Business Review to understand what options are available to you.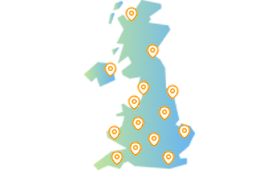 Office Locator
---
Find your nearest office - we have more than 100 across the UK. Remote Video Meetings are also available.
Contact Us Today
---
Free, confidential, and trusted advice for company directors across the UK.