What to do if you are issued with a HMRC Distraint Order notice
If you have been visited by an HM Revenue & Customs officer and issued a distraint order notice there is no time to lose. Don't panic but act quickly!
Being visited by an HMRC officer isn't the end of the world but if you have been issued a distraint order notice you need to act quickly because, believe it or not, creditors can take possession of and sell your assets to recover outstanding debt. Usually you have 5 days to respond before your possessions can be seized so it is in your company's best interest to act immediately. If you are unclear as to what it means to be served a distraint order notice, the following information should help to clarify the matter as well as impressing upon you the importance of dealing with this debt without delay.
Received a Bounce Back Loan?
Don't Worry - There are thousands of other company directors going through the same process. No matter what position you are in and need looking for options, speak to a member of the Real Business Rescue team. It's Free & Confidential.
The team are available now -  0800 644 6080
Why Would HMRC Serve a Distraint Order Notice?
You can be served a distraint notice served by an officer of HMRC for being delinquent on any tax whatsoever. From National Insurance Contributions you failed to pay to VAT, HMRC has the power to enter your premises to inventory your business and serve you a distraint order notice. Typically, for NIC and tax the officer will only call upon you during the normal hours of business operation. On the other hand, for Excise and VAT debt, the officer can call between the hours of 8 AM and 8 PM. The one exception to this is if your particular business operates outside 'normal' business hours.
Who Can Serve Me a Distraint Notice?
Another point to consider is the fact that HMRC is not the only entity that can serve you a distraint notice. If you are delinquent in taxes, it could very well be that you are also late paying other creditors as well. Who can serve a distraint notice? There is both a short and long answer to that question. The short answer is that literally any creditor can have a distraint order notice served but only landlords and HMRC do not need to go to court to obtain a distraint order notice. You must still be notified that you have the 5 days to settle up or make arrangements, but anyone other than the government or a landlord must first obtain a court order. In this case, you are most likely delinquent on taxes and this means HMRC can legally bypass the court
How Will I Be Notified?
The first you are likely to be aware of being in danger of distraint is when you are visited by an HMRC officer. They will visit you at your place of business and talk to you about what it has been proven that you owe. You are given a distraint notice, at which point you have two choices. You can either sign it or not. It really is in your best interest to sign it, giving you that five days to make arrangements to pay, since they can begin making an inventory immediately if you aren't amenable to dealing with them. HMRC means business and they will get their money so it is important to show willingness to work with them.
Now That I Have Been Served Distraint Notice, What Should I Do?
You are obviously quite late on paying taxes which means that either you made arrangements and didn't follow through or simply failed to communicate with HMRC. At this point, bear in mind that you have only 5 days to reach an agreement. Also be aware that government literature is full of legal jargon which you may not understand. It would benefit you to contact a licensed insolvency practitioner or financial advisor who can offer advice and support. An IP can also act as your liaison/representative when dealing with the taxman.
Need to speak to someone?
If your company is struggling with unmanageable debts, squeezed cash flow, or an uncertain future, you are far from alone. We speak to company directors just like you every single day, and we are here to give you the help and advice you need.
Call our team today on 0800 644 6080
Real Business Rescue can provide a free initial consultation to discuss what would be the logical next step after being served. Of course it would be better to contact us before matters deteriorated to this extent, but since you have been served, we need to go forward from here. Let us help you stay on the good side of the taxman so that your possessions aren't seized and sold to recover bad debt. Whether you need help locating funds to pay your debt or would like to seek time to pay, we can help you discover your options.
Further Reading on HMRC Distraint: Been Issued an HMRC Distraint Order Notice?
Notice of Distraint by HMRC
Contact the RBR Team Today
---
Free download
Free Insolvency Report
Claim Your Free Business Review
All UK sectors are experiencing specific challenges at present, particularly in light of the Covid-19 pandemic. Find out how your sector is performing here.
Simply search your Limited Company Name or Company Number
Please select your company from the list below:
We will also check if you're eligible for Director Redundancy
Next Steps
We provide free confidential advice with absolutely no obligation.
Our expert and non-judgemental team are ready to assist directors and stakeholders today.
Free Business Review
---
Claim your Free Business Review to understand what options are available to you.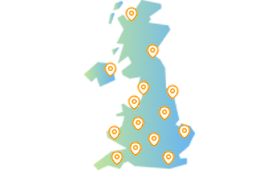 Office Locator
---
Find your nearest office - we have more than 100 across the UK. Remote Video Meetings are also available.
Contact Us Today
---
Free, confidential, and trusted advice for company directors across the UK.