What capital allowance schemes can be business use?
Day-to-day expenditure is generally set off against business profits, but tax on capital investment is claimed back in a different way. Various capital allowance schemes exist for the larger, typically longer-term investments made by a business, such as vehicles, equipment, and plant and machinery.
Essentially, capital allowances allow you to write off your business' cost over a period of time, and in some cases tax relief can be claimed back immediately, providing a valuable boost to cash flow for a range of businesses.
You're not able to claim tax back on all assets, however, so what types of capital investments are eligible?
Received a Bounce Back Loan?
Don't Worry - There are thousands of other company directors going through the same process. No matter what position you are in and need looking for options, speak to a member of the Real Business Rescue team. It's Free & Confidential.
The team are available now -  0800 644 6080
Claiming tax back on capital investment
These are some of the asset types included in capital allowance schemes in the UK.
Plant and machinery
Plant and machinery is the most common category of asset on which you can claim back tax. It includes, but isn't limited to, vehicles, tools, specialist machinery, and computer equipment.
Fixtures and integral features
Features integral to a building include water heating systems, lifts and escalators, lighting systems, and air conditioning. Hot and cold water systems are regarded as integral features, but fitted kitchens and bathrooms are categorised as fixtures – fixtures also include such capital investments as CCTV and fire alarm systems.
Capital Allowance Schemes
Various capital allowance schemes exist in the UK, including:
Annual Investment Allowance (AIA)
This scheme enables claims of 100% of capital investment in plant and machinery in the year they were purchased. The Annual Investment Allowance limit is set to remain at £1 million until January 2022, but cars cannot be claimed for under AIA – you must use the Writing Down Allowance for the vehicles you use in your business.
Writing Down Allowance (WDA)
If your capital assets don't qualify for AIA or you've used up the full allowance, you can claim tax back using the Writing Down Allowance, or WDA. This involves deducting a percentage of the asset's value from your profits in a tax year, with percentages varying depending on the type of asset.
For cars, a claim is dependent on the vehicle's CO2 emissions and whether it's used partially for personal purposes. If this is the case, a claim would need to reflect the proportion of business use.
Research and Development Allowance (RDA)
Under the RDA scheme, you may be able to claim back 100% of your first year research and development costs in the year they were incurred. This provides a considerable cash flow boost for companies undertaking research and development activities. Qualifying capital costs could include research equipment, for example, research facilities, and technological systems to support R&D.
Structure and Buildings Allowance (SBA)
Under the Structure and Buildings Allowance, you can claim for eligible capital costs with regard to constructing new commercial and non-residential buildings, acquiring an existing building, and also the eligible costs of renovating this type of building.
Considerations when claiming back tax on capital investment
Claiming Capital Allowances is a complex area of business, and it's vital to establish entitlement and identify expenditure that is eligible under the various schemes. Claims for tax relief on capital investments are regularly audited by HMRC, and any anomalies could trigger a liability for tax if a claim has been overstated.
Equally, it's easy to understate a claim or fail to make a claim on a qualifying asset. This is why you should seek a professional assessment of your situation, and obtain guidance before reclaiming tax on capital spending.
Need to speak to someone?
If your company is struggling with unmanageable debts, squeezed cash flow, or an uncertain future, you are far from alone. We speak to company directors just like you every single day, and we are here to give you the help and advice you need.
Call our team today on 0800 644 6080
Additionally, sufficient documentation needs to accompany a claim for capital allowances. This needs to provide clear evidence of entitlement, as well as supporting the sum claimed. Real Business Rescue can provide reliable independent advice on claiming tax back on your business' capital investments.
Our partner-led team has extensive experience of helping businesses with capital investment claims, and dealing with HMRC on their behalf. We operate a broad network of offices around the UK, so please contact one of the team to arrange a free same-day consultation.
Contact the RBR Team Today
---
Free download
Free Insolvency Report
Claim Your Free Business Review
All UK sectors are experiencing specific challenges at present, particularly in light of the Covid-19 pandemic. Find out how your sector is performing here.
Simply search your Limited Company Name or Company Number
Please select your company from the list below:
We will also check if you're eligible for Director Redundancy
Next Steps
We provide free confidential advice with absolutely no obligation.
Our expert and non-judgemental team are ready to assist directors and stakeholders today.
Free Business Review
---
Claim your Free Business Review to understand what options are available to you.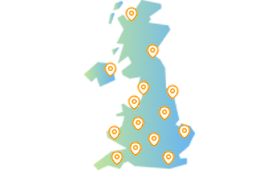 Office Locator
---
Find your nearest office - we have more than 100 across the UK. Remote Video Meetings are also available.
Contact Us Today
---
Free, confidential, and trusted advice for company directors across the UK.