My company is under pressure from HMRC - what will they do?
HMRC have considerable resources available to them when it comes to chasing payment of arrears. As a huge body, they can exert pressure relatively quickly, and will not hesitate to do so if you are delinquent in paying them what you owe.
Received a Bounce Back Loan?
Don't Worry - There are thousands of other company directors going through the same process. No matter what position you are in and need looking for options, speak to a member of the Real Business Rescue team. It's Free & Confidential.
The team are available now -  0800 644 6080
If HMRC suspect that your company is insolvent, they will waste no time in taking action against you. They should be contacted as soon as you know that a payment will be missed - being proactive demonstrates that you aren't deliberately withholding payment but instead that you are simply not in a position to be able to pay the requested amount at the moment.
If you are facing action from HMRC it is likely that you will want to know the types of enforcement measure can you expect them to initiate against you. This is an explanation of the measures, timelines and processes commonly used by HMRC to collect debt, and the likely implications of enforcement action.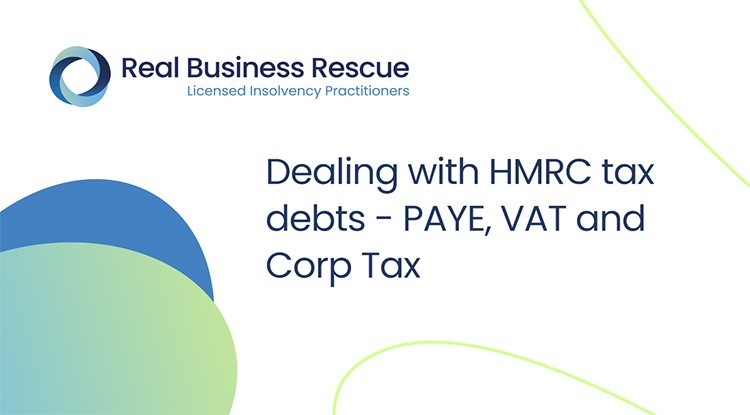 Free Business Review Find Your Nearest Office
What actions will HMRC take for late or non-payment of tax?
1.      Warning letters
Warning letters will be sent out to you after the initial missed payment. These will become increasingly more threatening in tone, and will end with a Final Opportunity letter. If you cannot pay the outstanding amount, they may be willing to consider a Time to Pay arrangement, but this option is only open to companies they believe to be viable in the long-term and who have demonstrated a good payment history with HMRC previously. HMRC sometimes employ the services of debt collection agencies to recover their debt, but you will be notified in such cases.
2.      Enforcement Officer visit (Field Agent)
If you fail to pay following the series of warning letters, you will receive a visit from an HMRC Field Agent, also known as an Enforcement Officer. HMRC enforcement officers have the authority to negotiate a repayment plan with you for debts of up to approximately £100,000, so there is an opportunity to prevent further action at this stage if you have the necessary access to funds. If not, the officers will serve an Enforcement Notice.
3.      Enforcement Notice
An Enforcement Notice (formerly known as a Distraint Warrant) gives you seven days in which to repay the debt in full, or negotiate a Time to Pay arrangement, after which you face seizure of non-essential business assets by bailiffs or HMRC enforcement officers.
Unlike other creditors (apart from landlords) HMRC do not need a court order to issue an enforcement notice. It is worth bearing in mind that the notice may not be delivered in person - it could be posted, emailed, or faxed.
If the debt remains unpaid, HMRC will take enforcement action using the Taking Control of Goods Regulations. There is often a degree of confusion over the officers who may be involved at this stage, so here is a general explanation of who you might be dealing with:
Bailiffs
Bailiffs may also be called HMRC bailiffs - they are not actually HMRC officers, but may be part of a bailiff firm appointed by HMRC to chase your debt. Their powers of entry and seizure are limited, although they may lead you to believe otherwise.
HMRC Enforcement Officers
HMRC enforcement officers, or field agents, have the right to force entry into your business premises as long as there is no residential element, and they have authority from a Justice of the Peace.
4.      Inventory, seizure, and sale of business assets
The Taking Control of Goods Regulations allows HMRC officers to enter your premises, and list goods for potential sale to the value of the debt, plus the costs of enforcement. They will be listed on a Controlled Goods Agreement which you will be asked to sign. The goods will remain on your premises but will be under the control of HMRC meaning you may not sell or trade them.
These items will be seized seven days later if you haven't paid the debt, or negotiated a repayment plan, and will subsequently be sold at auction in order to repay your debt.  
This type of repossession was formerly known as 'distraint,' and is often carried out by HMRC enforcement officers, or bailiffs appointed by HMRC. If insufficient funds are raised in this way, however, they still have the right to continue taking action against you.
5.      Court action
Court action is the next step in HMRC's arsenal of enforcement measures. Depending on the size of your debt and nature of your relationship with them – whether this is the first time your company has been in arrears, for example – they may take various types of action as follows:
County Court Judgment (CCJ)
If HMRC take the case to a county court, and a County Court Judgment is issued against you, non-payment can be used as proof that your company is insolvent. You have 14 days in which to respond, after which you can then request a further 14 days in order to arrange settlement of the debt. If you fail to respond, or cannot afford to repay, HMRC may issue a winding-up petition against the company if your debts are greater than £750. This figure has increased to £10,000 as per the Government's temporary measures which will apply for the period 1 October 2021 to 31 March 2022.
Statutory demand
HMRC may decide to issue a statutory demand, which is a formal request for payment. You need to make payment within 21 days, or else challenge the demand within 18 days, otherwise HMRC will petition for your company's winding-up.
6.      Security Bond Notices
If you receive a Notice of Requirement (NOR) for a Security Bond, HMRC have taken a very serious step in recovering VAT or PAYE arrears. It means you have to provide security to HMRC in the form of a bond, which if not paid by the due date, makes it a criminal offence to carry on trading.
These notices are only sent when HMRC believe that you have deliberately avoided repayment, built up large amounts of debt, or have failed to cooperate with them. Failure to pay the security bond when requested can see you landed with a fine of up to £5,000.
HMRC often request security bonds from directors who have had problems adhering to their HMRC responsibilities in the past. If your debts to HMRC eventually lead to your company being liquidated, be aware that for any new company you set up, trade may be conditional on you providing a security bond.
Need to speak to someone?
If your company is struggling with unmanageable debts, squeezed cash flow, or an uncertain future, you are far from alone. We speak to company directors just like you every single day, and we are here to give you the help and advice you need.
Call our team today on 0800 644 6080
7.      Winding-up petition
If your company fails to pay a CCJ or statutory demand issued by HMRC, they will petition the courts for your winding-up. If the petition is successful a winding-up order will be granted, which forces the company into liquidation.
Clearly, the ramifications of non-payment are serious. If you require assistance to deal with tax, VAT or National Insurance arrears, or indeed any other form of HMRC communication, contact our expert team at Real Business Rescue. We have , and will arrange a free same-day consultation in complete confidence to establish the best way forward.
Contact the RBR Team Today
---
Free download
Free Insolvency Report
Claim Your Free Business Review
All UK sectors are experiencing specific challenges at present, particularly in light of the Covid-19 pandemic. Find out how your sector is performing here.
Simply search your Limited Company Name or Company Number
Please select your company from the list below:
We will also check if you're eligible for Director Redundancy
Next Steps
We provide free confidential advice with absolutely no obligation.
Our expert and non-judgemental team are ready to assist directors and stakeholders today.
Free Business Review
---
Claim your Free Business Review to understand what options are available to you.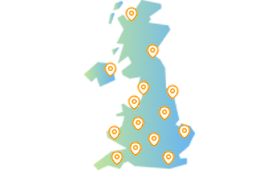 Office Locator
---
Find your nearest office - we have more than 100 across the UK. Remote Video Meetings are also available.
Contact Us Today
---
Free, confidential, and trusted advice for company directors across the UK.