Specialist help for limited company directors dealing with HMRC arrears
With a variety of different taxes which you may be liable to pay, understanding HMRC liabilities is never the most straightforward task; however, as a limited company director it is vital that you know what taxes you are responsible for paying and also ensuring this is done by the given deadlines.
When it comes to VAT the situation can be even more difficult to navigate. Not all companies are liable to pay VAT, while not all goods and services will attract VAT in the first place.
Keeping up with your tax responsibilities is serious business and HMRC will not think twice about seeking a Notice of Enforcement (sometimes known as a distraint order) or taking further action if VAT is left unpaid. Whether you are experiencing difficulties in paying your VAT bill on time, or simply need help understanding how much to pay, we are here to help.
Received a Bounce Back Loan?
Don't Worry - There are thousands of other company directors going through the same process. No matter what position you are in and need looking for options, speak to a member of the Real Business Rescue team. It's Free & Confidential.
The team are available now -  0800 644 6080
Knowing when to register for VAT
One of the problems you may be encountering is that you didn't register for VAT when you were legally required to. Any company whose turnover is greater than £85,000 over a 12 month period legally needs to register for VAT. For the purposes of VAT registration, this 12 month period is not judged as a calendar year or a tax year; instead it is simply any consecutive 12 month period where turnover reaches this level.
It is your responsibility to register for VAT once your sales meet the required level; fail to do this and you can expect to receive late registration or 'failure to notify' penalty charges.
Although VAT may seem like an additional tax you have to pay, remember that VAT is ultimately paid by the customer and you are acting as the middle-man between them and HMRC. Due to this it is known as an indirect tax with VAT registered companies collecting this money from consumers on behalf of HMRC.
Once registered for VAT you are required to charge VAT on any goods or services sold, but you are also able to reclaim any VAT you have paid when purchasing goods or services for your business. The difference between the VAT you have paid and the VAT you have charged determines how much you need to pay to HMRC, or how much you can reclaim.
Some companies decide to voluntarily register for VAT even if their turnover is below the threshold. This is typically done if a company's sales are typically zero-rated but their purchases attract VAT; this would allow them to reclaim the VAT they have paid without having to increase the cost of their services to their customers.
VAT rates – ensure you are charging the correct rate
The VAT laws in regards to rates charged can be complicated and as a result, some business owners find they are paying the wrong rates or none at all. The current standard VAT rate in the UK is 20%, however, some products are rated zero for VAT while others attract a reduced rate of 5%.
The majority of food and drink is zero-rated; however, items including hot food and takeaways, soft drinks, confectionary, and catering attract the standard VAT rate. A product being zero-rated is not the same as being VAT-exempt; zero-rated sales must still be logged and reported on your VAT return.
HMRC does not take 'ignorance of the law' into account so you are responsible for getting it right. If you thought a specific service or product did not fall under VAT and you subsequently did not pay, you could be responsible for paying back a huge amount of money in arrears plus an additional penalty.
Appealing VAT assessments or penalties
If you do not pay your VAT bill on time you will be subject to a penalty fine, the amount of which will depend on the turnover of your company as well as how many times you have fallen behind with your payments. The following table details the penalty fines issued by HMRC for late VAT payments:
| | | |
| --- | --- | --- |
| Number of Late Payments | Penalty for companies with turnover up to £150,000 | Penalty of companies with turnover in excess of £150,000 |
| One | None | None |
| Two | None | 2% of unpaid VAT (or £400 whichever is highest) |
| Three | 2% of unpaid VAT (or £400 whichever is highest) | 5% of unpaid VAT (or £400 whichever is highest) |
| Four | 5% of unpaid VAT (or £400 whichever is highest) | 10% of unpaid VAT |
| Five | 10% of unpaid VAT | 15% of unpaid VAT |
| Six+ | 15% of unpaid VAT | 15% of unpaid VAT |
A daily interest rate of 2.75% is also charged on the balance of any late VAT. This will continue to be added until the owed amount is paid in full. If you are struggling with paying the VAT you owe it is within your best interests to sort the situation out as soon as possible to prevent the debt building and the problem spiralling out of control.
Difficulty paying the VAT often hints at deeper underlying financial problems. Talking to a licensed insolvency practitioner can be extremely useful during this time. They will be able to set out the options available to you and your company and suggest the best way forward depending on the long-term viability of the company and your desire to continue trading.
Increasing cash flow to pay VAT
Often the money collected from customer via VAT is used by a company to assist with the day-to-day running costs of the business meaning when the time comes to pay HMRC there is no money left. If this sounds familiar then you are advised to consider whether there is anything you can do to improve your cash flow. This could involve taking a closer look at your current collection methods, thinking about any areas where you could cut unnecessary costs, or considering a form of business funding which would allow you to better manage your finances.
Real Business Rescue can offer solid advice on getting a small business loan, invoice factoring or other ways to increase cash flow. If increasing cash flow is not the best alternative, then we can help you determine if you should apply for HMRC's Time to Pay Scheme.
Need to speak to someone?
If your company is struggling with unmanageable debts, squeezed cash flow, or an uncertain future, you are far from alone. We speak to company directors just like you every single day, and we are here to give you the help and advice you need.
Call our team today on 0800 644 6080
Applying for Time to Pay
While HMRC are keen to get paid any owed taxes on time, it is also in their interests that your business continues to trade rather than succumb to financial pressures and be forced to close. Due to this, HMRC are often open to working with struggling companies to establish a payment plan which would allow them to clear their tax debts over a period of time.
This may be able to be done by entering into a Time to Pay (TTP) arrangement with HMRC. Although TTPs can give your company the breathing space it needs to pay its tax debts down slowly, this type of scheme is designed as a short-term solution. TTPs typically last for a maximum of one year, during which time all outstanding HMRC liabilities must be cleared as well as current ones being kept up to date. Remember, not only will you need to ensure you adhere to the payment plan but you will also be required to pay current and future tax bills on time.
Whether you are delinquent in paying VAT or not sure of how much you should be paying, it is of vital importance to seek VAT debt help and advice as quickly as possible. HMRC will not tolerate inaction so it is in your best interest to take immediate steps to correct the problem. Our team can help you plan out the best solution to your VAT problems so that you can continue doing business without looking over your shoulder. Call our expert team today to arrange a consultation at any one of our 100+ offices.
Further Reading on VAT Debt Help & Advice
Can't Pay the VAT Bill
Contact the RBR Team Today
---
Free download
Free Insolvency Report
Claim Your Free Business Review
All UK sectors are experiencing specific challenges at present, particularly in light of the Covid-19 pandemic. Find out how your sector is performing here.
Simply search your Limited Company Name or Company Number
Please select your company from the list below:
We will also check if you're eligible for Director Redundancy
Next Steps
We provide free confidential advice with absolutely no obligation.
Our expert and non-judgemental team are ready to assist directors and stakeholders today.
Free Business Review
---
Claim your Free Business Review to understand what options are available to you.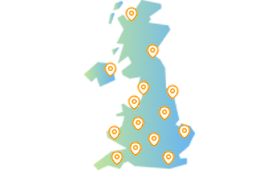 Office Locator
---
Find your nearest office - we have more than 100 across the UK. Remote Video Meetings are also available.
Contact Us Today
---
Free, confidential, and trusted advice for company directors across the UK.