Why do I need to register for VAT and what happens if I don't?
You're legally obliged to register for VAT if your 'taxable supplies' exceed the VAT threshold in any rolling 12-month period. This also applies if you know the threshold will be exceeded during the following 30 days.
Failing to do so will incur fines and surcharges, and bring unwanted attention to your business from HMRC who can instigate a tax investigation if they believe it's necessary.
Received a Bounce Back Loan?
Don't Worry - There are thousands of other company directors going through the same process. No matter what position you are in and need looking for options, speak to a member of the Real Business Rescue team. It's Free & Confidential.
The team are available now -  0800 644 6080
What are taxable supplies?
Taxable supplies are products or services to which VAT is applied, but this is further complicated by the fact that several rates of VAT exist in the UK, including a 0% rate.
The sale and purchase of zero-rated goods must be recorded and declared in the same way as those attracting a higher rate of VAT. Only those goods and services that are VAT-exempt can be ignored.
There are both advantages and disadvantages of registering for VAT, so let's look at the potential benefits to your business.
Advantages of VAT registration
If your business is charged VAT on purchased goods and supplies, you'll be able to reclaim this amount if you're registered.
Given the level of the VAT threshold, registering can present you as an established business. In fact, some businesses register voluntarily, purely to convey an image of success.
Disadvantages of registering for VAT
You'll need to accurately record your VAT and file a regular VAT return, usually on a quarterly basis, so you may need to upgrade your systems.
Depending on how your business operates, and whether your purchases/sales are relatively predictable, you might have to pay HMRC the difference between the total amounts of VAT you've paid and the amount you're charged.
HMRC are quick to act when VAT isn't paid, or returns are filed late.
VAT penalties and surcharges
Failing to notify HMRC of your need to register
The current VAT threshold (2018/19) is £85,000, and this relates to your taxable turnover rather than profit. A number of factors can lead to a failure to register at the correct time, so how are penalties calculated by HMRC for failing to notify them?
The level of fine is based on how long you have delayed registration, and is calculated as a percentage of the amount of VAT due, also known by HMRC as potential lost revenue, or PLR.
Late filing of your VAT return
It's crucial to operate an effective, reliable system of tracking, recording and reporting VAT once you've registered, otherwise you may experience difficulty in filing your return within the deadline.
VAT deadlines vary depending on which VAT accounting scheme you use, but information on this and your payment deadlines should be held in your VAT online account. If you file your VAT return after the deadline, even by one day, you'll be charged £100 with further penalties being charged as a percentage of the tax due.
Amounts depend on the extent of the delay in filing, and whether HMRC believe your actions are deliberate.
Inaccurate VAT returns
If errors on your VAT return could have led to HMRC losing revenue, you'll be charged a penalty depending on the type of error. HMRC will try to establish whether you've taken 'reasonable care' in completing your return, if the error was deliberate, and if it was, whether you attempted to conceal it.
Your underlying behaviour and level of co-operation with HMRC guide their actions in penalising you, as can a previous history of non-compliance. If an accountant prepares your VAT returns and you're deemed not to have taken reasonable care with your tax affairs, a penalty may still be incurred.
Late payment of VAT
Late payment penalties are applied as a percentage of the amount of tax due, and are currently set at 5%.
HMRC may be willing to overturn the penalties applied for failing to notify, late filing and late payment, if you can offer a 'reasonable excuse' – so what is considered 'reasonable?'
Need to speak to someone?
If your company is struggling with unmanageable debts, squeezed cash flow, or an uncertain future, you are far from alone. We speak to company directors just like you every single day, and we are here to give you the help and advice you need.
Call our team today on 0800 644 6080
'Reasonable excuses' and VAT
Although a 'reasonable excuse' is not defined in law, they may include (but aren't limited to) the following:
Serious illness of a taxpayer or member of their family
Problems with technology
Delays in the postal system
Errors by HMRC
Errors by a professional adviser
Natural disaster 
VAT can be a complex area of business, and if you need any further information, please call one of the team at Real Business Rescue for advice tailored to you.
Contact the RBR Team Today
---
Free download
Free Insolvency Report
Claim Your Free Business Review
All UK sectors are experiencing specific challenges at present, particularly in light of the Covid-19 pandemic. Find out how your sector is performing here.
Simply search your Limited Company Name or Company Number
Please select your company from the list below:
We will also check if you're eligible for Director Redundancy
Next Steps
We provide free confidential advice with absolutely no obligation.
Our expert and non-judgemental team are ready to assist directors and stakeholders today.
Free Business Review
---
Claim your Free Business Review to understand what options are available to you.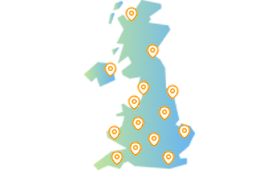 Office Locator
---
Find your nearest office - we have more than 100 across the UK. Remote Video Meetings are also available.
Contact Us Today
---
Free, confidential, and trusted advice for company directors across the UK.