What is a statutory demand?
A statutory demand is a formal request for payment from a creditor to an individual or company. Although no court involvement is needed to issue such a demand, this is still a very serious step to take and if you have been served with one you cannot simply ignore it. A statutory demand is often a pre-cursor to legal action; action which could see your company liquidated if you do not respond appropriately.
60 Second Test Find Your Nearest Office
What can I do if I have been served with a statutory demand?
A statutory demand must be served in person by either handing it to the individual concerned, or else leaving it at the registered office or with the company director or company secretary. It can only be sent by post if it is not possible for the notice to be delivered in person. The demand sets out the amount due and gives the recipient 21 days to make payment or to come to a suitable arrangement to clear this debt. If you despite this debt, you must make an application to the court within 18 days to have the statutory demand set aside. In order to do this you must have solid evidence that this debt does not exist, or else have reasons to dispute the demand on technical grounds. The rules surrounding this are complicated, so you should seek professional advice to ascertain whether you have a realistic chance of having the demand set aside.
Are statutory demands for companies or individuals?
Statutory demands can be served on both individuals and on companies depending on who it is that owes the debt. A statutory demand on a company threatens liquidation, while a statutory demand on an individual could lead to personal bankruptcy proceedings being initiated. Whether issued against a company or an individual, the process and implications are largely the same. However, when it comes to further action taking place, there is a difference when it comes to the minimum debt levels which must exist before this can happen:
Statutory demands and limited companies
Although a statutory demand can be served on you as an individual, this is only appropriate if the debt belongs to you rather than your company. Remember, that a limited company is its own separate legal entity meaning that any debts it accrues belong to the company rather than its directors or shareholders. Therefore if your company owes money and that creditor wants to serve a statutory demand, then this must be issued to the company rather than to any individual director. If you have received a statutory demand for company debts which is addressed to you personally rather than to your company, you will need to challenge this in the first instance.
What is the situation for sole traders?
If you are a sole trader, then your business operations are not distinct from your personal finances. Any debts you run up through running your business are your own personal responsibility. Therefore if a business customer wants to issue a statutory demand against you, this will be served on you as an individual leaving you facing the prospect of bankruptcy should you not be able to settle the debt.
I'm worried I may have a statutory demand served on me
If you are experiencing financial difficulties, whether on an individual or a business basis, you should take expert help and advice as soon as you can. If you have been threatened with a statutory demand, or worry this could be the next step your creditors will take against you, you should attempt to resolve the situation before it gets to this stage. If you have been served with a statutory demand, speaking to an insolvency practitioner is vital in order for you to understand the situation you find yourself in and to plan your next move.
Real Business Rescue's team of licensed insolvency practitioners can talk you through the available options and suggest which is most appropriate for you.
Real Business Rescue are here to help
Still unsure whether liquidation is right for your company? Don't worry, the experts at Real Business Rescue are here to help. Our licensed insolvency practitioners will take the time to understand the problems your company is facing before recommending the best course of action going forward based on your own unique circumstances.
UK's Largest Liquidators
100+ Offices Nationwide
100% Confidential Advice
Supported 25,000+ Directors
Meet The Team
Team of Qualified Experts
Trusted team of experts on hand to assist
Meet The Team
Looking for immediate support?
Complete the below to get in touch
Free 60 Second Test
For Ltd Company Directors
Get An Instant Understanding Of Your:
Debt and Asset Position
Director and Liability Review
Next Steps
Plus much more ...
Real Business Rescue Recommended
Next Steps
We provide free confidential advice with absolutely no obligation.
Our expert and non-judgemental team are ready to assist directors and stakeholders today.
60 Second Test
---
Understand your company's position and learn more about the options available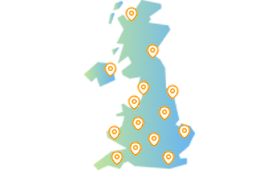 Office Locator
---
Find your nearest office - we have more than 100 across the UK. Remote Video Meetings are also available.
Contact Us Today
---
Free, confidential, and trusted advice for company directors across the UK.