What is a Winding Up Petition?
A Winding Up Petition is a formal notice served on your business which declares the petitioning creditors intention to have your company dissolved and struck off the register held at Companies House. Once you have been served with a Winding Up Petition – or WUP – time is of the essence. If you do not respond to the WUP appropriately, your company will be forcibly shut down and will cease to exist as a legal entity.
60 Second Test Find Your Nearest Office
Winding Up Petition: A complete guide for company directors
A winding up petition is an extremely serious statement of intent by a creditor in shutting down your company due to unpaid debts.  It is the strongest action a creditor can take against your business and is often the natural next step in the debt chasing process after a statutory demand for payment has gone unheeded.
If your company is served with a winding up petition, it represents the most serious legal action a creditor can take. If nothing is done about it, the petition starts a series of events that disables your ability to trade, and ultimately means the end for your business.
It is imperative that you act quickly, as once the petition has been served you only have seven days before the company's financial situation becomes public knowledge. The court sets a hearing date to decide whether a winding up order should be granted, and if so, the liquidation process begins.
Seeking advice and guidance from a licensed insolvency practitioner will ensure you understand all your options, the ultimate aim being to prevent the liquidation of your company.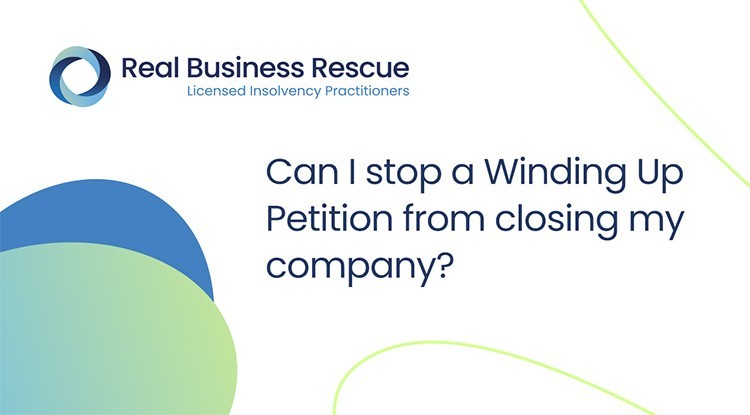 Free Business Review Find Your Nearest Office
A winding up petition on 'just and equitable grounds'
You may have heard of a winding up petition being presented on 'just and equitable grounds,' but this refers to a different type of petition than those presented by creditors claiming insolvency.
If there is a shareholder dispute – for example, a deadlock on decisions in the boardroom or a shareholder who believes the company is being mismanaged - they may be able to take action using this type of petition

Why have you received a winding up petition?
It's important to recognise that your company is not 'bankrupt' at this time; the correct phrase is 'insolvent' and while this doesn't necessarily mean the company is doomed, you do need to take immediate action to arrest the situation before it gets any worse. If a company is insolvent (defined by being unable to pay liabilities - such as invoices - as and when they fall due), being issued with a winding up petition by a creditor is effectively their last resort in trying to get paid. This form of action usually follows a series of unsuccessful attempts to recoup money using the standard methods of collection. 
Confirm minimum debt value (£750 or more). This figure has increased to £10,000 as per the Government's temporary measures which will apply for the period 1 October 2021 to 31 March 2022
Recover debt through standard means (payment reminders, final notice)
Explore repayment plan
Issue Statutory Demand or County Court Judgment
As far as your company is concerned, you may have made sincere attempts to negotiate affordable repayments in the past, but other circumstances can easily take the matter out of your control. Maybe you've been dealing with a severe financial situation for some time due to customers being slow to pay, for example, or have had to endure the loss of a key contract.
It is worth bearing in mind that some creditors will issue a winding up petition in a vindictive attempt to make their debtor pay quickly. If you have unexpectedly received a petition to wind up your company and suspect that this is the case, we can advise on how to deal with the situation.
Received a Bounce Back Loan?
Don't Worry - There are thousands of other company directors going through the same process. No matter what position you are in and need looking for options, speak to a member of the Real Business Rescue team. It's Free & Confidential.
The team are available now -  0800 644 6080
Part of the legal process when a creditor issues a petition for winding up involves advertising the petition in the London Gazette, which means that your bank and other creditors are likely to become aware of the situation.
Once this happens, the chances of averting compulsory liquidation are significantly lower. In order to protect their own interests, the bank will freeze your accounts and render trade impossible without specific authorisation for the movement of money and assets.
We can help you postpone or avoid a winding-up process and subsequent liquidation, and depending on the circumstances, we may even be able to get the business operating normally again. We help companies of all sizes from large international firms to smaller businesses including new start-ups. 
For more information you can arrange your free consultation with a Real Business Rescue specialist at one of across the UK. Alternatively you can call our specific director hotline for immediate advice from a licensed insolvency practitioner or you can download a number of business insolvency guides – including guides which discuss winding-up petitions in greater detail – from our website to help shed more light on your company situation.
When would a creditor issue a winding up petition?
If one of your creditors is owed £750 or more (temporarily £10,000), they have unsuccessfully tried to recover the debt via standard channels, and the debt is not in dispute, they can issue a winding up petition with a view to closing down your company.
They must be able to prove that the debt exists, and this is usually done via a 21-day statutory demand for payment issued prior to the winding up petition. Failing to pay the statutory demand makes the debt exist in law, and allows the creditor to take winding up action.
Should your creditor already hold an unmet County Court Judgment (CCJ) against the company, they will not need to send a statutory demand as the unpaid CCJ effectively confirms the existence of the debt without doubt.
Who is likely to take this form of action?
Trade suppliers, HMRC and the banks commonly use this procedure, with HMRC in particular being known to issue petitions as a way to recover debt quickly. Your creditor may believe you have deliberately avoided payment, or that you have a poor repayment history and are unlikely to concede to their requests.
The cost to the petitioner is significant, however, and your creditor might regard this as the only course of action left open to them. You should keep in mind that, although the ramifications are very serious and you have limited time to act, we may still be able to help.
Our experts have vast experience of dealing with this type of situation, and it may be possible to effect an adjournment or have the petition dismissed from court. The issue of a winding up petition is a very technical process, and if not carried out correctly the document's legality can be challenged.
It is important to note that once the petition has been served, the court hearing will take place even if you pay the petitioning creditor in full. This means that once they are aware of the situation, other creditors can step in and use the petition to recover their own debts.
One of the downsides for creditors is the cost of issuing a WUP. Court fees are high, and when added to the cost of hiring legal assistance, the process is expensive for the petitioning party – usually falling between £1,500 and £2,000.
What are the ramifications of a WUP for the company?
It is often no fault of the directors that this situation has arisen, but simply a series of unfortunate circumstances that has led to a crisis. So what happens once a petition has been issued and served on your company?
The court sets a date for the hearing, and a decision is made on whether to grant a winding-up order. If an order is granted, the Official Receiver (OR) or another liquidator will be appointed to forcibly wind up the company, and liquidate its assets for the benefit of your creditors. They will also investigate the conduct of directors in the time preceding insolvency, sometimes for up to three years before the insolvency date.
All company assets will be professionally valued with a view to selling them at a liquidation auction, and the proceeds distributed equitably between creditor groups. The company is then removed from the Register of Companies at Companies House, and will cease to exist.
Process of issuing a winding up petition
Your creditor must follow a specific process when issuing a winding up petition, otherwise the document may not be legal. You might be able to challenge its legality if the correct procedures have not been carried out, so it is worthwhile hiring professional assistance to check its authenticity.
Furthermore, not all courts have the jurisdiction to grant a winding up order, so your creditor must also present their petition at the correct court, and pay a considerable sum beforehand. This is the reason why many winding up petitions are issued in relation to larger debts, rather than the £750 minimum amount (temporarily £10,000). 
To give you an idea of the timescale involved when a creditor issues a winding up petition, below is a timeline of events which also provides an insight into how the system works.
Winding up petition timeline
Your creditor makes several unsuccessful attempts to recover their debt, and issues a 21-day statutory demand for payment (unless they already hold a CCJ against you)


If this remains unpaid, and there is no hope of agreeing a repayment plan, they need to hire a solicitor to complete the application for winding up your company


The petition is sent to the High Court, and served at your company's registered address by a process server


A date for the court hearing is set, usually 8-10 weeks following the issue of the petition


At this point you have to act very quickly to avoid compulsory liquidation - seven days after the petition has been served, the hearing date will be advertised in the London Gazette and your situation becomes public knowledge


On seeing the advert in the Gazette, the bank will freeze your company's accounts, effectively preventing any further trade without express permission from the courts


You may still be able to seek an adjournment at this point, but the chances of success are now slim


If no action is taken by your company, a winding up order will be granted by the court and the matter is taken out of your hands


The liquidator will begin investigations into director conduct, potentially leaving you open to personal liability and accusations of misconduct, wrongful trading or other serious allegations in relation to the running of the company
Why advertise the winding up petition in the Gazette?
It is a statutory requirement that, to obtain a winding up order, all petitions are advertised in the London Gazette, which effectively alerts the public and other creditors to your situation. The banks scan these adverts regularly to protect their own interests, and it generally doesn't take long for news to spread about a company experiencing financial trouble.
The advert is usually placed in the Gazette seven days after the petition has been served. This quickly escalates the seriousness of your position, and considerably reduces your ability to save the company.
As far as the courts are concerned the company's potential winding up begins when the petition is presented, making any movement of company assets after this time recoverable by the liquidator if a winding up order is granted.
It is advisable to act only on the guidance of an insolvency practitioner under these circumstances, to avoid any unlawful transactions or movement of assets that could result in personal liability later on.
Sometimes it is necessary for a company to carry out transactions that are already in progress, however, or when it is deemed their sale would increase creditor returns. In these and other cases it may be possible to seek a validation order from the court, which allows the specified transaction(s) to take place.


Obtaining a validation order after your bank accounts have been frozen
If your
company bank accounts have been frozen
following an advert in the Gazette, you may be wondering how a validation order can help you carry on in trade. Trading without a validation order in these circumstances could result in claims of wrongful trading at a later stage, and potential personal liability for directors if a winding up order is granted.
It is not only your own company that can apply for such an order, however – the other party to the transaction(s) in question may also apply for a validation order to facilitate the movement of cash or assets.
It may be in their own interests to do so, even though you could be forced into closure at a later date. So what types of transaction might a validation order cover?
Cash payments to and from the company's bank account, such as the payment of staff wages


Disposal of property owned by the company


'One-off' transactions not typical of everyday trade
You would need to provide the court with strong supportive evidence that these transactions are necessary, and that they would not harm the interests of creditors as a whole.
In some cases, a validation order may be granted to allow trading as normal until a future court hearing date, or for a specific time period laid down by the court.
Attempting to trade without a validation order once a winding up petition has been issued, or to move or dispose of company assets, is a breach of director duty and will have serious ramifications if your company is liquidated.
Validation order application
The application for a validation order should include the witness statement of a director or other officer who is familiar with the company's financial affairs. The court will also need to see management accounting records including cash flow and profit and loss projections, in addition to the latest company accounts, before they are able to grant an order.

Where permission is being sought for the disposal of company property, the court will require a professional valuation of the asset to ensure that creditor interests are not harmed by the sale.


What can you do about a winding up petition?
The future of your company will depend on the actions you take and how long you wait to react to the petition.
In general you have the following four main options for avoiding liquidation and dissolution: 
1) Utilise informal negotiations or a
formal Company Voluntary Arrangement (CVA)
to come to an agreement and create a payment plan with the petitioning creditor.  
2) Apply to the court for an adjournment in order to allow the company to explore a
company administration procedure
. If the court grants the administration order it would halt any legal action being taken against your company. 
If liquidation seems inevitable then it may well be possible for arrangements to be made whereby the directors or any interested third parties can purchase some or all of the company's assets.  
3) Convince the court to grant an adjournment or dismiss the petition by showing that your company needs more time to repay the petitioning creditor, or by disputing the validity or accuracy of the debt. It may also be possible to stop or postpone the petition from being advertised by obtaining an injunction to restrain advertisement.  You would need specialist solicitor's legal advice in order to achieve this.
4) Find sufficient funds to satisfy the creditor's payment demand. If the company has any valuable assets that could be used as leverage, then asset financing may be a last resort fundraising method to consider.
If you cannot raise the funds needed to repay the debt, then you would need the assistance of a licensed insolvency practitioner to facilitate the first three options above. If you are unable to respond or mount a defence within seven days of receiving the winding up petition, it is almost certain that the court will grant the winding up order.
Option 1: Formal/informal negotiations
The involvement of insolvency professionals in formal and informal negotiations is often a positive influence on creditors, and can help to avert the closure of a business. Commonly, a Company Voluntary Arrangement, or CVA, is the procedure used to escape liquidation in these circumstances, but strict eligibility criteria apply.

Your company must be able to anticipate its cash flow and profit levels to a reasonable degree, and the business must be deemed viable in the long-term despite the seriousness of its current situation.

A Company Voluntary Arrangement would prevent further legal action in relation to the debts included in the agreement, with a single affordable monthly repayment made, rather than numerous payments to individual creditors.

Option 2: An adjournment followed by company/pre pack administration
An adjournment would provide some time for insolvency experts to determine your company's suitability for company administration. This is another formal insolvency procedure which safeguards the company from creditor action, and prevents further interest or charges being added to the original debt.

If company administration is not possible, a pre pack administration may be suitable whereby the underlying business assets are purchased by a third party, sometimes the existing directors using their own personal funds.

Option 3: An adjournment for more time to pay/delay the advert
It may be possible to persuade the court that your company could pay in full if given more time, in which case an adjournment of the hearing date would allow for reorganisation of the company's affairs.

Alternatively, you might believe there are grounds to argue that the winding up petition is not valid, or that details provided about the debt are not accurate. A legitimate dispute could allow you to apply for an injunction to restrain the advert in the Gazette, but this process is complex and would need the guidance of a specialist solicitor.

The petition could also potentially be dismissed because it has not been served correctly. Once it is served, an affidavit must be filed at court by the process server or creditor, to verify that the correct procedure was carried out. 

Option 4: Pay the debt in full

If your company is eligible for alternative funding, such as invoice factoring or asset-based lending, you could gain access to a cash lump sum that would clear the debt in full.

There are certain aspects that need consideration if you pay the debt in full or in instalments, however, and these involve protecting both your own and the creditor's interests.
Dismissing the winding up petition from court
By paying the debt in full, or arranging an instalment plan, you may feel that the company is safe from further action in relation to the winding up petition, but this is not the case. Other creditors could still come forward to 'take control' of the petition and recover their own debt by winding up your company – this is called 'substitution.'
That is why it is important to have the petition withdrawn from the court record if possible.
Withdrawing the petition in this way offers protection for both you and the petitioner - if another creditor successfully uses the petition to wind up the company, the full repayment would need to be returned to the liquidator. Having the winding up petition dismissed also prevents your company's financial position from becoming public knowledge.
This inherent problem also applies if your company repays the debt in instalments. The petitioner has to decide whether to keep the winding up petition in place and risk another creditor using it to recover their own debt, or have it struck off the court record before all instalments have been received.
Their decision is likely to be based on the financial facts and figures available on your company, and how much they trust you to meet the new repayment arrangements. They would be able to issue a new winding up petition should you renege on future repayments, but this would involve further high cost.
More about defending a winding up petition in court
If you decide to defend your company's position and argue against the winding up petition in court, you may incur significant expense, but this could be balanced against your ability to continue trading and plan for growth in the long-run.

Apart from the legal fees for a solicitor/barrister to represent your company in court, you may need to cover the costs of the petitioning party.
Fees of between £1,500 and £2,000 may already have been paid by the creditor simply to reach this stage. If you are successful in arguing against the petition, their fees may be added to your original debt amount before the petition is dismissed from court. 

The upside is that your business might carry on trading for years to come, move past its current financial distress and become profitable again. With the input of an insolvency professional, negotiations for a Company Voluntary Arrangement or the sale of some of your business assets could resolve the situation without further issue.


What if the petition has already been advertised?
If the winding up petition has been advertised in the Gazette and your bank accounts are already frozen you are in a particularly bad situation. At this point you may still be able to seek an adjournment, but any further delay will completely eliminate the chances of recovery. It should be noted that you may be able to unfreeze your bank accounts by obtaining a validation order. 

Realistically, you will have to start taking action within days of being issued the petition if you want to avoid liquidation. Even so, if the hearing has not yet taken place there is still hope. Contact one of our insolvency practitioners immediately to find out what can be done in the later stages of the winding up process.


Are you disputing the debt? An injunction to restrain the advertisement
Clearly, placing the advert in the London Gazette is a pivotal moment during this process, so delaying or averting this step is a valuable objective for the company and its advisors. So what would be required to successfully obtain an injunction to restrain the advert? Would your company be eligible, and what supporting documentary evidence is necessary?

The case for an injunction must demonstrate that a substantial dispute exists surrounding the debt, and be supported by witness statements detailing the grounds on which the application is based.

It must be shown that your company has a counter-claim against the petitioning party, or that the debt in question can be set-off against monies already owed to your company by the creditor.

The application for an injunction must adhere to UK insolvency rules, and explain why your company has not paid the amount being claimed by the creditor. Obtaining an injunction is a complex process that needs to be completed under strict time limits. It also requires specialist legal assistance.

If the application is successful, an injunction is usually granted temporarily until a full court hearing can be arranged where the legitimacy of the dispute is discussed.


What happens if the court grants a Winding Up Order?
A winding up order is a court order that forces an insolvent company into compulsory liquidation – a process in which the court appoints an Official Receiver (OR) to liquidate all of the company's assets in order to repay creditors. It results when HM Revenue & Customs or another creditor sends a winding up petition (WUP) to the court after the insolvent company fails to repay a debt of more than £750 which has gone unpaid for at least 21 days (temporarily £10,000). 
Upon a Winding Up Petition being advertised, a company's bank account will typically be frozen meaning business is immediately halted. While a WUP does not necessarily mean the end of your company, you will have to move fast if you want to save it and stop it being wound up.
Once the court has granted a winding up order, the Official Receiver or another liquidator will be appointed to close down the business. They will analyse your company's affairs and assets with a view to having them professionally valued prior to their sale at auction.
Once all business assets have been realised, the liquidator will make distributions to your creditors according to their position in the repayment 'hierarchy.' When this is complete, the company is struck off the register at Companies House and will cease to exist.

During a compulsory liquidation procedure, the liquidator also has a duty to investigate the conduct of all directors and shadow directors during the time leading up to insolvency. They will want to interview you and your co-directors, and try to establish what led the company into such a dire financial position.
After liquidation the Official Receiver (OR) is given the task of investigating all actions taken by the directors during the time the company was trading insolvent. Part of the investigation involves looking at the company's financial affairs for instances of misconduct or wrongful trading. They could investigate transactions, both cash and the transfer of assets, which took place up to three years before the company actually became insolvent. If evidence of wrongful trading is found, the directors could be held personally liable for some of the company debts, or may even be banned from acting as the director of any company for up to 15 years.
By consulting with an insolvency practitioner as soon as you're issued with a winding up petition, you can receive valuable guidance and learn how to record the actions of your company to show the court that the directors fulfilled their duties while trading insolvent.


What are the main areas of concern for directors?
Even though you enjoy limited liability as a director of the company, in certain circumstances you and other directors may be held personally liable for some or all of the company's debts.
One of these instances is when the company is insolvent. This is called 'lifting the veil of incorporation' and can result in severe financial difficulties for you on a personal basis - if a liquidator decides to pursue you for repayment of monies loaned from the company.
Common areas of concern for directors include:
The provision of personal guarantees to lenders in relation to company borrowing – personal guarantees are commonly requested to reduce the lender's exposure to risk, and are likely to be called in if the company becomes insolvent.


Holding an overdrawn director's current account – the liquidator will require repayment of the 'loan' as it is an asset of the company, so that creditors receive maximum returns.


Director misconduct and wrongful trading – under insolvency law, a company must cease to trade as soon as directors are aware that it is insolvent, or is likely to be insolvent in the near future. You may be held personally liable for any additional debt incurred from the date of insolvency if you do not stop trading.


When fraudulent activity is suspected – attempting to defraud company creditors by deliberately avoiding repayment of debt, for example.
The liquidator will also look for 'antecedent transactions' which are transactions made when the company was already insolvent, or that later caused the company to enter insolvency.  
The two most common types of antecedent transaction are:
Preferential payments: where a creditor has been placed in a more favourable position following the payment. For example, when a lender is paid ahead of other creditors because the director has provided them with a personal guarantee which they fear will be called upon.


Transactions at an undervalue: this is when an asset has been sold at considerably less than its true market value, for instance if ownership of property is gifted to a family member or another director.
Need to speak to someone?
If your company is struggling with unmanageable debts, squeezed cash flow, or an uncertain future, you are far from alone. We speak to company directors just like you every single day, and we are here to give you the help and advice you need.
Call our team today on 0800 644 6080
Potential consequences for directors
Under the Company Director Disqualification Act, 1986, you could be penalised for various types of director misconduct, including misfeance (wrong doing), trading whilst insolvent, and fraudulent trading.

If an investigation by the liquidator reveals instances of wrongful or fraudulent trading, or other forms of misconduct, the consequences are significant, and could include the following:
Disqualification from the office of director for up to 15 years – this would also prevent you from being involved in the formation, running or management of any other UK company.


Personal liability for company debts that were incurred whilst the business was insolvent


Heavy fines for fraudulent trading


A prison sentence for serious fraudulent activity
So what does disqualification as a director mean for you in practice? As well as being unable to take on the office of director for the length of time stated, you may be barred from some professions, such as working as an accountant or solicitor. Additionally, it may not be possible to sit as a school governor or trustee of a charitable body.

The ramifications of insolvency are far-reaching for company directors, and can adversely affect many aspects of your life. As an alternative to compulsory disqualification you could opt for voluntary director disqualification, however, and this is called a disqualification undertaking. It negates the need for court proceedings against you, and reduces the cost to the public purse.

Real Business Rescue can provide professional assistance if a winding up petition has been issued against your company. We cannot emphasise too strongly that you need to act quickly to avert liquidation. Doing nothing is not an option, and will mean the end for your business.
Call one of our insolvency experts for a same-day consultation in complete confidence. We operate from
network of 100 UK offices
around the country, and can quickly identify your best course of action.
Contact the RBR Team Today
---
Free download
Free Insolvency Report
Claim Your Free Business Review
All UK sectors are experiencing specific challenges at present, particularly in light of the Covid-19 pandemic. Find out how your sector is performing here.
Simply search your Limited Company Name or Company Number
Please select your company from the list below:
We will also check if you're eligible for Director Redundancy
Next Steps
We provide free confidential advice with absolutely no obligation.
Our expert and non-judgemental team are ready to assist directors and stakeholders today.
Free Business Review
---
Claim your Free Business Review to understand what options are available to you.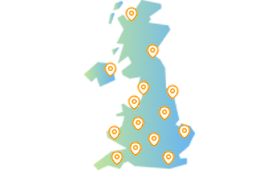 Office Locator
---
Find your nearest office - we have more than 100 across the UK. Remote Video Meetings are also available.
Contact Us Today
---
Free, confidential, and trusted advice for company directors across the UK.