By continuing to access this website you accept the terms and conditions below. If you do not accept these terms and conditions you should leave this website immediately.
This website and the information contained within it have been compiled by Begbies Traynor (Central) LLP. This website is solely for the purpose of providing information about the services offered by Begbies Traynor (Central) LLP and its subsidiaries (together ʺBegbies Traynorʺ).
This website is not intended for distribution to, or use or access by, any person in any jurisdiction where the act of that person accessing the site would cause Begbies Traynor to be in breach of any law or regulation in that jurisdiction.
This website is provided "as is". Whilst Begbies Traynor takes reasonable care to ensure that the information displayed on this website is correct, no warranty or representation of any kind is given as to the quality, fitness for purpose, usefulness, completeness or performance of the website or its freedom from errors, omissions, inaccuracies or viruses. There may be a delay between the happening of significant changes in the affairs of Begbies Traynor and this website being updated to reflect those changes.
This website is provided free of charge and Begbies Traynor makes no guarantee that its availability will be uninterrupted. Begbies Traynor reserves the right to alter, suspend or discontinue the whole or any part of this website (including your access to it) or the services provided through it at any time without notice.
By accessing this website you agree that Begbies Traynor will not be liable for any loss or damage whatsoever whether in contract, tort (including negligence) or otherwise arising out of or in connection with the use of this website and/or the information or other material contained in it. Accessing, downloading and/or use of this website by any person is entirely at the risk of such person. Nothing in these terms and conditions excludes or limits the liability of Begbies Traynor for fraudulent misrepresentation or for death or personal injury caused by the negligence of Begbies Traynor.
Any links to other websites provided by this website have been included for convenience only. The inclusion of any link does not imply any endorsement by Begbies Traynor of the linked website. Further, since Begbies Traynor has no control over the content of any site to which this web site is linked, Begbies Traynor shall not be liable in respect of any matter arising out of your use of such linked sites (irrespective of whether or not any such linked site is operated by any member of the Begbies Traynor).
The exclusions and limitations in these terms and conditions apply to the extent permitted by law.
This website and the materials on it are protected by copyright, trade mark and other intellectual property rights and laws throughout the world. The materials on this website are owned by or licensed to Begbies Traynor. You are permitted to display the materials on this website on a computer screen and to download and print a hard copy for your personal use provided that you do not alter or remove any copyright, trade mark or other proprietary notices. You undertake not to:
- use any of the materials on this website for commercial exploitation without our prior written consent;
- establish a link to this website from any other website, intranet or extranet site without or prior written consent;
- use this website to upload or distribute any material that contains viruses or anything similar;
- infringe the rights of any other person; or
- do anything that may interfere with or disrupt this website or our services.
Begbies Traynor reserves the right to change these terms and conditions at any time.
The new version will be posted on the website and will take effect and govern all use of the website immediately upon posting. If you use the website after the new terms and conditions have come into effect any further use of the website indicates your agreement to the new terms and conditions.
These terms and conditions and your use of this website are governed by English law and you submit to the non-exclusive jurisdiction of the English Courts. If any provision of these Terms and Conditions becomes or is declared illegal, invalid or unenforceable for any reason, such provision shall be divisible from them and shall be deemed deleted from them.
If you have any comments or questions about this website please contact us: Investor Relations, Begbies Traynor, 340 Deansgate, Manchester, M3 4LY [email protected] Begbies Traynor (Central) LLP. A limited liability partnership registered in England and Wales, company number OC306540.
Registered office: 340 Deansgate, Manchester, M3 4LY
A member of Begbies Traynor Group plc.
Real Business Rescue are here to help
Still unsure whether liquidation is right for your company? Don't worry, the experts at Real Business Rescue are here to help. Our licensed insolvency practitioners will take the time to understand the problems your company is facing before recommending the best course of action going forward based on your own unique circumstances.
UK's Largest Liquidators
100+ Offices Nationwide
100% Confidential Advice
Supported 25,000+ Directors
Meet The Team
Team of Qualified Experts
Trusted team of experts on hand to assist
Meet The Team
Looking for immediate support?
Complete the below to get in touch
Free 60 Second Test
For Ltd Company Directors
Get An Instant Understanding Of Your:
Debt and Asset Position
Director and Liability Review
Next Steps
Plus much more ...
Real Business Rescue Recommended
Next Steps
We provide free confidential advice with absolutely no obligation.
Our expert and non-judgemental team are ready to assist directors and stakeholders today.
60 Second Test
---
Understand your company's position and learn more about the options available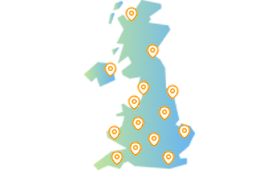 Office Locator
---
Find your nearest office - we have more than 100 across the UK. Remote Video Meetings are also available.
Contact Us Today
---
Free, confidential, and trusted advice for company directors across the UK.