Business Restructuring & Company Streamlining
What is business restructuring?
Restructuring a company involves changing the existing financial, operational, and legal structure to improve efficiency, profitability, and cash flow. Restructuring comes in a variety of forms and can include a process of refinancing, streamlining, and corporate simplification.
Saving a business through debt restructuring
Restructuring involves changing the financial, operational, legal, or other structures of a business with the purpose of making it a more efficient as well as a more profitable organisation. Although a process of restructuring can be utilised by financially healthy company, it is often the case that a financially distressed business will look to deal with its debts using a restructuring framework.
Restructuring a financially distressed business is not a one size fits all process; what may work for one business, could be wholly inappropriate for another. In order to be effective, the debt restructuring process needs the input of a business turnaround expert working closely with the company's management team and other key stakeholders to plot a way forward.
As previously stated, restructuring is not limited to financially distressed or heavily indebted companies. Businesses often turn to restructuring when a need for change has been highlighted. While this could be down to financial reasons, it also includes macro and micro-economic factors which have the potential to change the way a company does businesses including political challenges (such as Brexit), or a global issue such as the recent Covid-19 coronavirus crisis.

The advantages of restructuring
Restructuring a company is the perfect opportunity to reflect not only on the current position of the business, but also taking steps to ensure it is appropriate for what the future may look like.
There are huge benefits to restructuring a company and directors should not be afraid of the process. Just because things have always been done a certain way, does not mean that they need to continue to be done that way.
60 Second Test Find Your Nearest Office
How can a company be saved through restructuring?
Restructuring is a type of corporate advisory process which aims to improve the financial and operational efficiency of a company. In order for it to be successful, restructuring a business should be approached in an individual manner, taking into account the company's current financial and operational position, the likely short- and medium-term outlook, as well as the objectives for the company's future. Here are the main restructuring processes which can be considered:
Corporate debt restructuring often takes place when a company is experiencing financial difficulty, or as part of a formal insolvency process such as company administration. Administration aims to save viable elements of a distressed company, and ultimately allowing trade to continue. If this cannot be done, administrators will work to achieve better returns for creditors than would be possible should the company have been liquidated without first being in administration.
If a company does enter administration it will be granted a moratorium which gives a company time, space, as well as legal protection while the company is restructured. If the company is not threatened with litigation or imminent insolvency, then the restructuring process can take place while the business continues to operate.
Pre-pack is a special type of administration process whereby the sale of a distressed company's assets is negotiated prior to an insolvency practitioner being appointed. The buy can be an unconnected third party or a trade buyer, however, it is often the directors of the old company buying on behalf of a newly set up company (often known as a 'newco').
Once the pre-pack sale has been agreed, an insolvency practitioner will be appointed and the transaction will complete almost immediately. The old company will then be placed into liquidation with any assets which didn't form part the sale being put towards settling the outstanding debts of the company.
Employee rights are protected during pre-pack administration thanks to the Transfer of Undertakings (Protection of Employment Regulations (TUPE)). All employees will be transferred to the newco and will retain their existing employment terms and conditions. Some redundancies may occur, however, if the structure of the company is changed as part of the sale.
Company Voluntary Arrangement (CVA)
A Company Voluntary Arrangement – or CVA – is a formal business debt restructuring process which can help an indebted company by lowering the cost of its existing debts. A CVA functions as a formal payment plan which is entered into by a company and its creditors. The process is supervised by a licensed insolvency practitioner who will facilitate all negotiations and work towards a mutually agreeable payment plan which satisfies creditors while also freeing up cash flow for the distressed company. If at least 75% (by value) of creditors agree to implement the CVA, it becomes legally-binding on all parties.
A CVA typically lasts between 3-5 years, during which time the indebted company will make a series of monthly repayments to the appointed insolvency practitioner who will then distribute this money between creditors on a pre-agreed proportional basis. Depending on what the company can afford to repay, some debt may be written off as part of the process.
Time to Pay (TTP) Arrangement with HMRC
If a company is struggling with tax arrears, a Time to Pay (TTP) arrangement may be a way to restructure this debt into an affordable payment plan. As the name suggests, TTP plans give the company additional time to bring their HMRC debts up to date. Plans typically run for between 3-6 months, however, terms of up to 12 months can be negotiated in certain circumstances.
TTPs are negotiated directly with HMRC who will then have the final say as to whether additional time to repay is granted. When negotiating a TTP with HMRC, it is vital you strike the right balance between offering a large enough monthly repayment which will allow you to clear your tax debts in a timely manner, while also ensuring you can afford to keep up with this amount for the duration of the plan. If HMRC are in any doubt as to whether you can sustain the proposed TTP amount, they will reject your request and will seek alternative ways of recovering the money you owe.
You can employ the services of a professional to help facilitate these initial discussions rather than entering into negotiations with HMRC yourself. This can increase your chances of securing a TTP arrangement significantly.
Ensuring a company is appropriately financed could make all the difference when it comes to a company being able to survive when times get tough. When restructuring a company, assessing the suitability of its existing finance obligations, as well as considering whether new cash needs to injected into the business, is high up on the priority list. While accruing too much debt can undoubtedly be detrimental to a company, used correctly, borrowing can open up new avenues and provide a much-needed safety net.
Existing debt borrowed against a high rate of interest could have a hugely detrimental effect on the business's monthly cash flow. Depending on the position of the company, it may be possible to restructure existing company debt to a lower rate of interest, or even look at spreading the money owed over a longer period of time if cash flow savings need to be made to safeguard the immediate future of the company.
In other instances, securing a new channel of funding could provide the company the cash boost it needs to embark on a growth or expansion project, or simply stabilise cash flow if this has become squeezed. This may take the form of a traditional loan, or more specialised borrowing options such as invoice finance, asset-based lending, or a short-term bridging loan.
Streamlining and cutting costs
There are many different aspects to restructuring. One of the most common types of restructuring is through a process of company streamlining and business simplification. This involves identifying non-performing areas or departments of a company which can be closed, or at least scaled down, allowing for funds as well as resources, to be channelled towards more profitable areas of the business. A slimmed down, more refined organisational structure allows for increased efficiency as well as potentially significant operating cost reductions.
After a company has been restructured, it should have increased resilience, setting it up well for the future. Taking into account potential threats - which may be different to those risks identified when the business was first launched - ensures it is fit for purpose for the present time, while also improving stability, preserving stakeholder value, and increasing viability long-term.
How Real Business Rescue can help
Embarking on a process of operational or debt restructuring can help ensure your company is in an optimal position to take the next step in its journey. Real Business Rescue's team of licensed insolvency practitioners and business turnaround experts can talk you through the entire restructuring process and be there to support your business every step of the way. To arrange an initial consultation with one of our restructuring specialists, call our team today.
Further Reading on Business Restructuring & Company Streamlining
What is Business Simplification and Corporate Streamlining?
Real Business Rescue are here to help
Still unsure whether liquidation is right for your company? Don't worry, the experts at Real Business Rescue are here to help. Our licensed insolvency practitioners will take the time to understand the problems your company is facing before recommending the best course of action going forward based on your own unique circumstances.
UK's Largest Liquidators
100+ Offices Nationwide
100% Confidential Advice
Supported 25,000+ Directors
Meet The Team
Team of Qualified Experts
Trusted team of experts on hand to assist
Meet The Team
Looking for immediate support?
Complete the below to get in touch
Free 60 Second Test
For Ltd Company Directors
Get An Instant Understanding Of Your:
Debt and Asset Position
Director and Liability Review
Next Steps
Plus much more ...
Real Business Rescue Recommended
Next Steps
We provide free confidential advice with absolutely no obligation.
Our expert and non-judgemental team are ready to assist directors and stakeholders today.
60 Second Test
---
Understand your company's position and learn more about the options available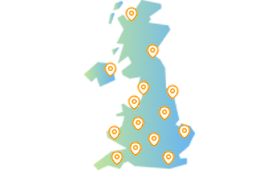 Office Locator
---
Find your nearest office - we have more than 100 across the UK. Remote Video Meetings are also available.
Contact Us Today
---
Free, confidential, and trusted advice for company directors across the UK.