Understanding limited company insolvency
If your company is insolvent, or you believe it to be nearing insolvency, you should take immediate advice from a licensed insolvency practitioner. You can obtain free, confidential advice which can help you to understand all the possible options available to your business.
What is insolvency?
Insolvency is when a company is not able to pay its debts or other outgoings on time or in full. In many ways insolvency can be seen as bankruptcy for businesses. A company is classed as insolvent when its liabilities (or debts) outweigh its assets; or when it can no longer meet its outgoings as and when they fall due.
While insolvency is a dangerous position for a company to be in, it does not necessarily mean that the company is beyond rescue. There are a number of business rescue and recovery options which could help turn around the company's fortunes and put it back on the road to financial success.
Received a Bounce Back Loan?
Don't Worry - There are thousands of other company directors going through the same process. No matter what position you are in and need looking for options, speak to a member of the Real Business Rescue team. It's Free & Confidential.
The team are available now -  0800 644 6080
If you are concerned your company is insolvent – or is heading that way – the very best thing you can do is to seek expert advice from a licensed insolvency practitioner at the earliest possible opportunity. They will be able to talk you through the various options and suggest the most appropriate solution for your company. The sooner you seek help, the more options will be open to you.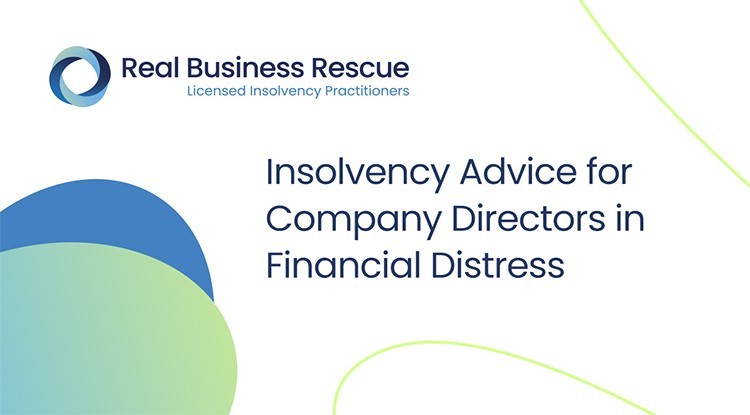 Free Business Review Find Your Nearest Office
How to tell if your company is insolvent
If you are not certain whether your company is insolvent, there are two main insolvency tests you can take which can determine whether your company is currently classed as insolvent.
Cash flow test – The cash flow test aims to assess your company's ability to meet its outgoings when they fall due. It essentially answers the question 'can you pay your bills on time and in full?' If the answer is no, this is a clear sign that your company is insolvent.
Balance sheet test – The balance sheet test looks at all of the assets of your company (i.e., the things it owns) such as property, machinery, stock, ledger book, and weighs these against your company's current and prospective liabilities (i.e., debts). If the liabilities are greater than assets then the company is technically classed as insolvent.

While these insolvency tests can determine whether your company is technically insolvent, there are other warning signs that you should be on the lookout for. It is likely that your company is insolvent, or is at risk of becoming so, if:
The business is unable to comfortably keep up with its financial obligations and is regularly making late or incomplete payments to creditors and/or HMRC
A creditor has already obtained a County Court Judgment (CCJ) or has issued statutory payment demand against your company
The company lacks the cash flow needed to cover basic operating expenses
Your bank, HMRC, lenders, mortgagors, credit card companies, or other creditors have been chasing you for money you owe
Your business has been borrowing the maximum allowed amounts from the bank and/or suppliers - this is known as ceiling borrowing
If the directors are not being paid due to there being insufficient funds
What does insolvency mean for you company?
If you recognise any of the above conditions in your company's current situation then you could be in danger of becoming insolvent if you are not already. Once your company is insolvent you are at risk of having a winding up petition issued against the business which could lead to the courts forcing your company into liquidation.
Insolvency does not mean it is the end for your company, but you have to take swift and decisive action if you want to maximise the changes of turning the situation around. Without professional intervention, it is likely the situation will only get worse, making any turnaround effort even more difficult. Not only that, but you are also putting your own position at risk by continuing to trade a company you know to be insolvent.
What to do if your company is insolvent?
Once your company is knowingly insolvent, you have certain duties and responsibilities as its director. One of these is to place the interest of creditors above those of yourself, and your fellow directors and shareholders. You should not engage in any activity which could worsen their position or increase their losses any further. This means you should not add any additional debt to the business, nor should you strip the company of any of its assets.
In many cases, once you know your company is insolvent, you will need to cease trading immediately in order to protect your creditors. However, in some cases it may be determined that allowing operations to continue in the short-term may be of benefit to outstanding creditors. The only person who can make this decision is a licensed insolvency practitioner and it is vital you seek this expert advice before making any decision as to the future of your insolvent company.
Failure to meet this obligation could lead to accusations of wrongful or fraudulent trading, and if you're found guilty of such offences you could face penalties such as being ordered to personally contribute to company's debts and even risk the possibility of being disqualified from acting as the director of any limited company in the UK for a period of up to 15 years.
Do I need an insolvency practitioner if my company is insolvent?
A licensed insolvency practitioner is a qualified professional who is authorised to provide advice and act in relation to limited companies and their directors. If your company is insolvent, seeking the advice of an insolvency practitioner should be your main priority.
They will be able to talk you through your options and determine the most appropriate next step for you and your company. By consulting an insolvency practitioner, not only are you maximising your chances of turning around your company, but you are demonstrating your desire to prioritise the interests of your creditors and to diligently adhere to your duties as the director of an insolvent company.
If you decide to implement a turnaround strategy, or decide that liquidation is the best option for your company, your appointed insolvency practitioner will act on your company's behalf throughout the entire process. They will liaise with creditors on your behalf and will work to get any necessary payment plans or agreements in place. You will not be able to enter into a formal insolvency process without an insolvency practitioner so enlisting their help at an early stage is always advised.
Need to speak to someone?
If your company is struggling with unmanageable debts, squeezed cash flow, or an uncertain future, you are far from alone. We speak to company directors just like you every single day, and we are here to give you the help and advice you need.
Call our team today on 0800 644 6080
What are the options for an insolvent company?
There are a variety of strategies which can be employed to help an insolvent company. The most appropriate option will depend on a number of factors including the level of distress a company is under, its future viability, and the desire on behalf of its directors to turn the situation around.
If your company is insolvent, you must act now. Ignoring the problems your company is facing will not make them go away; the situation will only get worse and the longer you let it continue, the more at risk you are of facing allegations of wrongful trading. Speak to the experts at Real Business Rescue today on 0800 644 6080 for immediate help and advice and to arrange a free no-obligation consultation with a licensed insolvency practitioner.
Contact the RBR Team Today
---
Free download
Free Insolvency Report
Claim Your Free Business Review
All UK sectors are experiencing specific challenges at present, particularly in light of the Covid-19 pandemic. Find out how your sector is performing here.
Simply search your Limited Company Name or Company Number
Please select your company from the list below:
We will also check if you're eligible for Director Redundancy
Next Steps
We provide free confidential advice with absolutely no obligation.
Our expert and non-judgemental team are ready to assist directors and stakeholders today.
Free Business Review
---
Claim your Free Business Review to understand what options are available to you.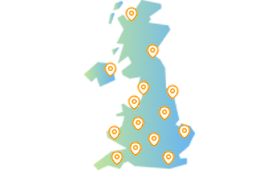 Office Locator
---
Find your nearest office - we have more than 100 across the UK. Remote Video Meetings are also available.
Contact Us Today
---
Free, confidential, and trusted advice for company directors across the UK.