How to Test for Company Insolvency: Cash Flow and Balance Sheet Tests
Insolvency and solvency tests for businesses
There are two main ways to test for the solvency of a company; the balance sheet test and the cash flow test. The balance sheet test considers a companies assets (the things it owns) and weighs these alongside its liabilities (its debts). If its liabilities are greater than its assets then the company can be said to be balance sheet insolvent. The cash flow test looks at whether the company can meet its outgoings in full as and when they fall due. Once a company runs out of available money to service its debts, overheads, and other trading outgoings, it is classed as cash flow insolvent.
Balance sheet test and cash flow test for a UK company
If your business is experiencing financial difficulties, your first step as director should be to clarify its current position. It is vital to know whether your company is solvent, heading towards insolvency, or is already insolvent. Trading while knowingly insolvent is a serious matter, and should you fail to take action once you are aware of this, you could face punishment for wrongful trading.
There are two main tests for determining your company's solvency. It is important that you take both of these tests in order to get an accurate picture of your company's current financial situation.
Take Our Free 60 Second Test
Get an instant understanding of your:
Debt and Asset Position
Formal Insolvency Options
Next steps
Plus much more ...
Start The 60 Second Test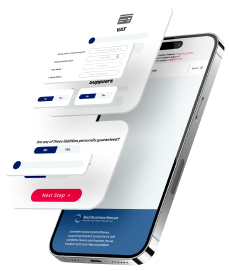 Balance sheet test
The balance sheet test looks at all of your company's assets including stock, your debtor book, cash in hand and at the bank, and any unencumbered property, vehicles and machinery. These assets are then placed against any debts your company has, whether to banks or other finance providers, HMRC, employees, suppliers, or any other trade creditors.
When compiling your balance sheet, you should not understate or overstate your position and you should ensure that you are being truthful with yourself when it comes to the assets and liabilities your company has. For example, if you are owed money and this has been outstanding for a considerable length of time, and despite chasing for payment this has not been forthcoming, you may need to write this off as bad debt. Keeping this on your books as an asset even though it is unlikely to ever materialise can skew your figures and give you a false sense of hope and optimism regarding the status of your company. While this may give you some short-term relief, in the long-term this is only going to make your situation worse.
The balance sheet test will ultimately answer the question 'what does your company have more of, assets or liabilities?' Should the balance sheet test show that your companies is carrying more debts than it has in assets, you are technically insolvent and it is vital that you take steps to rectify this situation. An insolvency practitioner can help you determine the most appropriate next steps for your company.
If your company's assets outweigh its liabilities then you are not technically insolvent as these assets could in theory be sold to pay off your creditors if required. However, it goes without saying that this would undoubtedly have a negative effect on your business and its ability to operate. Having a healthy level of assets is good, however, until they are liquidated, it can be difficult to enjoy the value of them. Many companies are asset-rich but cash-poor and this can seriously impact on its ability to continue trading. If you are having problems making day to day payments you should ensure you also complete the cash flow test to get a full picture of your position.
Is your company insolvent?
If your company is insolvent you have a number of legal responsibilities that you must adhere to. Taking steps to protect creditors from further losses by contacting a licensed insolvency practitioner can help ensure you adhere to these duties.
The team are available now -  0800 644 6080
60 Second Test Find Your Nearest Office
Cash flow test
Cash flow is crucial for any business. It is what enables you to pay your staff, suppliers, and other bills on time, as well as ensuring you have enough free money with which to purchase stock and supplies in order to continue trading. When your cash flow dries up, you can find you operations grind to a halt, and your financial situation quickly worsening.
The cash flow test looks at whether a company can pay its liabilities as and when they fall due. When doing this test you should look at your company's current financial obligations and any which will be due in the near future. If your company is unable to meet these day-to-day costs then you should make it a priority to enlist the help of a professional before your situation spirals out of control.
Need to speak to someone?
If your company is struggling with unmanageable debts, squeezed cash flow, or an uncertain future, you are far from alone. We speak to company directors just like you every single day, and we are here to give you the help and advice you need.
Call our team today on 0800 644 6080
How Real Business Rescue can help
If your company is experiencing financial difficulties, Real Business Rescue has a team of insolvency experts who can help you work through your current situation. We can talk you through a range of business rescue and recovery options to help you get your business back on track, or alternatively we can discuss the best way of closing your company should you want to walk away for good. Call us today to arrange a free no-obligation consultation with a licensed insolvency practitioner.
Real Business Rescue are here to help
Still unsure whether liquidation is right for your company? Don't worry, the experts at Real Business Rescue are here to help. Our licensed insolvency practitioners will take the time to understand the problems your company is facing before recommending the best course of action going forward based on your own unique circumstances.
UK's Largest Liquidators
100+ Offices Nationwide
100% Confidential Advice
Supported 25,000+ Directors
Meet The Team
Team of Qualified Experts
Trusted team of experts on hand to assist
Meet The Team
Looking for immediate support?
Complete the below to get in touch
Free 60 Second Test
For Ltd Company Directors
Get An Instant Understanding Of Your:
Debt and Asset Position
Director and Liability Review
Next Steps
Plus much more ...
Real Business Rescue Recommended
Next Steps
We provide free confidential advice with absolutely no obligation.
Our expert and non-judgemental team are ready to assist directors and stakeholders today.
60 Second Test
---
Understand your company's position and learn more about the options available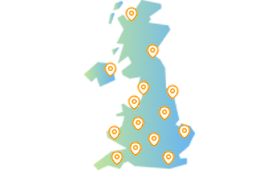 Office Locator
---
Find your nearest office - we have more than 100 across the UK. Remote Video Meetings are also available.
Contact Us Today
---
Free, confidential, and trusted advice for company directors across the UK.