What is an Overdrawn Directors Loan Account?
An Overdrawn Directors Loan Account is where more money has been taken out of a company than has been paid in. Directors often take money out of the company which is not classed as a salary or dividend, however, if this money remains unpaid, the director will be seen as benefiting from a loan from the company.
60 Second Test Find Your Nearest Office
Complete guide to overdrawn directors' loan accounts: costs, repayment, and process
A director's loan account can be a particularly complex issue for company directors to understand. Unlike with sole traders or in partnerships where taking money from the business is a straightforward process with generally no tax implications, withdrawing money from a company is a different matter altogether as it is a separate legal entity. Therefore, taking money from your company requires far more consideration and is open to scrutiny.
Simply put, a director's loan account is a record of company financials which documents any transactions between the company itself and the director, aside from salary and dividends.
Received a Bounce Back Loan?
Don't Worry - There are thousands of other company directors going through the same process. No matter what position you are in and need looking for options, speak to a member of the Real Business Rescue team. It's Free & Confidential.
The team are available now -  0800 644 6080
When you don't take money out of the company, apart from through dividends or payroll, your director's loan account will have a zero balance or possibly be in credit if you have put your own money into the company or used personal funds for expenses or company assets.
The complexities arise once a director's loan account – often referred to as a DLA – becomes overdrawn.

Overdrawn Director's Loan Account
An overdrawn director's loan account is where you, as a director, have taken money out of the company that is not classed as a dividend or salary and the figure exceeds any money you have put into the company. At this point, you will be deemed to be benefitting from a director's loan; a loan from the company to yourself. Whilst unpaid, this loan would be considered a company asset – a crucial matter which we will touch upon in more detail later.
Having an overdrawn director's loan account isn't the end of the world, particularly if you or your accountant keep track of the money owed to the company and you can afford to repay it or offset it within nine months of your company's year end.
But if you find yourself unable to repay your director's loan on time, this is where the problems arise – particularly if your director's loan exceeds £5,000. (Note: From 4 April 2014, this figure is now £10,000).
In this instance, HMRC will view this as an interest-free loan that you are benefitting from and will expect you to pay income (personal) tax on what is classed as a 'beneficial loan'. The benefit to you, in the eyes of HMRC, is the amount of interest you would have paid had you taken out a loan from a bank; known as the authorised rate.
Further problems arise when an overdrawn director's loan is still outstanding nine months after the company's end of year accounting period but we will explore this in more detail later on.
What's important to recognise is that an overdrawn director's loan account is not illegal – at least, not since the commencement of The Companies Act 2006. The only noteworthy stipulation is that a director shouldn't loan more than £10,000 from a company without approval from all shareholders though this is often a moot point where a sole director is, in effect, the sole shareholder.
Overdrawn DLA in Liquidation – Can It Be Written Off?
As touched upon above, overdrawn directors' loans can become quite messy particularly where a company is insolvent. A director will be overdrawn to the company where he or she has taken money out of the business that is not classed as a dividend or salary and the figure exceeds any money put into the firm.
In insolvency, a liquidator will look into whether the director's loan account is overdrawn and if so, it would be considered a company asset that the liquidator would almost certainly pursue, particularly if the balance was considerable.
But is it possible to 'write off' an overdrawn director's loan account? Or are there ways to avoid having to repay it if you have experienced personal financial difficulties?
Writing off an Overdrawn Director's Loan Account
Of course, the best course of action for a director is to keep an organised track of his or her director's loan account; meaning any money put into the business and any money taken out is all well documented and not allowed to spiral out of control. But when businesses face insolvency due to financial problems, around 75-80% of these cases will feature a director with an overdrawn DLA. It's a common theme for directors to 'help themselves' to company funds with the view of paying it back in the long run, only for the company to experience a nose-dive in profits and fall into problems. The money is no longer coming in, yet the loan is still outstanding – what now?
The next step can often depend on the value of the director's loan, the amount the company owes to creditors, and the decision of the liquidator whether to pursue the director or not.
Even if the company itself has 'written off' the loan, a canny liquidator would most probably reverse this and ask that the company director is made to repay overdrawn DLA in order to satisfy creditors. This cannot be swept under the carpet just before the business goes into liquidation as a method of avoiding paying creditors – historical accounts and invoices will be scrutinised and money will be tracked to ensure proper processes have been carried out. This is a liquidator's duty.
If the company was making a healthy profit but has fallen upon hard times, it might be that the director has drawn too much out of the company and is unable to repay it with liquidation of the company looming large. In this case, it is unrealistic to expect the liquidator to write off the director's loan account as it will be an asset of the company that can be realised to pay creditors. Unless the director can repay the loan out of their own pocket, it is more than likely they will have to enter into a personal insolvency procedure themselves, such as bankruptcy.
There might be legitimate ways to reduce the amount owed to the company and thus reduce your personal liability; for example, you may have reasonable claims for expenses such as equipment bought for the company on your personal credit/debit card, or business mileage and other expenses. This might be able to reduce an overdrawn DLA but for some directors who have got themselves into a really tricky situation, it can be a case of throwing a deck-chair off the Titanic.
However, this being said, overdrawn director's loan accounts can occasionally be written off if the value of the loan is deemed insignificant by a liquidator. In an insolvency process, it is normal for the director to 'square off' their loan account in order to create funds for creditors but if this figure is relatively small, the liquidator could decide that there are insufficient assets to carry through a formal liquidation process and, instead, look to have the company struck off the register.
Tax Implications of an Overdrawn Director's Loan
It would be folly to assume that a director could take money from a company and not pay tax on it so when it comes to overdrawn director's loans, the taxman will certainly be on your case. Even if your company is insolvent and is heading towards liquidation or has been served a winding-up petition, any untaxed income will be scrutinised and subject to a tax charge.
HMRC won't necessarily view your director's loan as personal income because it is actually a company asset and owed to the business. Therefore, they have a specific set of rules that apply to individuals in these circumstances.
If your overdrawn director's loan account remains in the red nine months after the end of your company's accounting period (year-end), the company will be subject to pretty penal rate of tax known as Section 455, or S455. This tax is charged to the company at a rate of 32.5% and 25% for loans before 6 April 2016.
This is wholly irrespective of corporation tax; it makes absolutely no difference whether your business has made profits or losses or whether it has paid its tax or no tax – this S455 tax charge on the overdrawn DLA is still payable. It needs to be paid, as with standard corporation tax, nine months after the end of your company's accounting period.
If this S455 tax is paid on time, i.e. nine months after your company's year-end, this tax payment is refundable. However, recovering this tax payment can be a long and winding process with HMRC stating that 'repayment of the S455 tax is deferred until nine months after the end of corporation tax accounting period in which the loan is repaid or reduced.'
Possible Problems for a Director with an Overdrawn DLA in Insolvency
Of course, if a company is insolvent and a director has recently been helping themselves to company funds, this can be a major issue. Sometimes a company will try to reduce the DLA by, instead, voting the balance as a dividend or bonus to clear the DLA. But if the company then goes into liquidation, this could be setting the company and director up for a massive fall.
A competent insolvency practitioner will analyse or recent company affairs including accounts and transactions and will investigate money trails. If it transpires that creditors are missing out on payment they are owed whilst a director has taken a huge dividend or bonus to clear an overdrawn director's loan, this could land the director in hot water and raise legitimate claims against the director which may include preferential treatment, transaction at undervalue, or plain misfeasance.
The director in question will need to prove that that particular dividend/bonus was in the best interests of the company and its creditors but, considering the company's precarious position and the fact that it owes money that it now doesn't seem to have, this will be very hard to justify to an insolvency practitioner or liquidator. It may be decided that the director is to repay the overdrawn director's loan amount back to the liquidator who will then use these funds to pay creditors. In insolvency, it is crucial to ensure all creditors are treated the same so a company bank account will be scrutinised for payments where someone, i.e. the director, received preferential treatment.
However, if the director is unable to repay the overdrawn loan account figure, this income will currently stand as untaxed and it won't be long before HMRC are informed and are chasing for the taxable amount on this figure in addition to the failure to pay any National Insurance contributions through the normal PAYE/salary methods.
So, in summary, if your director's loan account is in the red and you are simply unable to repay it or it has been decided that rather than repay it to the company, the business will 'write it off' as a dividend or bonus, this will of course 'clear' your director's loan account to the point of it being balanced. However, the amount written off will be treated as your personal income.
This is where your personal tax responsibilities can escalate; it might not be as much of a problem if you pay tax at the basic rate but if you are liable at higher rates of tax then the difference will be due. You will also have to pay any National Insurance contributions that are due.
Interest and Overdrawn Director's Loan Accounts
If you have an overdrawn director's loan account and you are unable to repay it nine months and one day after your company's year end, HMRC will charge the company interest on the loan and this will accumulate until the S455 corporation tax or the DLA is repaid. You can reclaim the corporation tax at a later date but not the interest paid on it – which is 2% for the 2021-22 tax year.
HMRC will view any loan above and beyond £10,000 from April 2014 as producing a cash benefit for the director. Ultimately, you will have benefited from an interest free loan and this benefit is calculated by using an averaging method.
Here's what HMRC says about charging interest on overdrawn DLA's:
The taxable benefit of interest calculated must be reported on form P11D.
 
A P11D dispensation is not applicable as it cannot cover what is known as beneficial loan interest.
 
Class 1A National Insurance contributions (NICs) will be payable by the company on beneficial loan interest, which will also be required to complete form P11DX.
The director will be taxed on the benefit received.
Understanding the complexities of interest paid on overdrawn director's loan accounts can be difficult and, more often than not, there are a number of different routes to take for both the director and the company itself – you can discuss this with one of our licensed insolvency practitioners at no cost to you over the phone or face-to-face at your local Real Business Rescue office.
Repayment of an Overdrawn Director's Loan Account - What if you Cannot Pay it Back?
Around 75% of directors in a liquidation process will have an overdrawn directors' loan account – it is almost second nature to dip into company coffers particularly when money might be tight for the director personally, but this money should be treated as a company asset and assets will be the first thing a liquidator comes looking for in insolvency.
When a limited company becomes insolvent, they should stop trading immediately and it would be unlawful to continue taking credit agreements with suppliers in the knowledge that the company might not be able to pay them. It can have serious personal implications for you as a director which we have touched upon in more detail above and it is an area of expertise that we are particularly proficient in – offering free consultations to directors in times of financial distress.
If you are unable to repay your overdrawn loan back into the company, this is likely to impact on creditors. A liquidator will assess the amount of the overdrawn DLA and will look to realise funds in the best interest of creditors. From their perspective, you have taken money from the company that belongs to the company and this company owes them money. So in effect, you have spent their money.
The liquidator will look to recover this money, particularly where the overdrawn loan account and other assets are sufficient enough to cover their costs and release some funds for creditors. The situation changes slightly if the company has already been served a winding up petition by a creditor such as HMRC or a disgruntled supplier. This would create a situation where the official receiver becomes involved who, upon assessing the circumstances and the overdrawn director's loan, may accuse the director of wrongful trading and/or misfeance which can have serious consequences possibly even including director disqualification. You should seek advice from one of our licensed insolvency practitioners at the earliest possible opportunity if this situation has arisen; we have offices around the country and a business rescue specialist can speak with you face-to-face, at no cost, and offer independent advice.
Need to speak to someone?
If your company is struggling with unmanageable debts, squeezed cash flow, or an uncertain future, you are far from alone. We speak to company directors just like you every single day, and we are here to give you the help and advice you need.
Call our team today on 0800 644 6080
So with an overdrawn director's loan in insolvency, it is important to remember:
You should not be withdrawing bonuses or dividends from your company if it is not making a profit. This will add to an existing overdrawn directors' loan account.
If your company is heading towards liquidation, whether voluntary or not, and you currently have an overdrawn director' loan account then You should seek advice from one of our licensed insolvency practitioners at the earliest possible opportunity.
Contact the RBR Team Today
---
Free download
Free Insolvency Report
Claim Your Free Business Review
All UK sectors are experiencing specific challenges at present, particularly in light of the Covid-19 pandemic. Find out how your sector is performing here.
Simply search your Limited Company Name or Company Number
Please select your company from the list below:
We will also check if you're eligible for Director Redundancy
Next Steps
We provide free confidential advice with absolutely no obligation.
Our expert and non-judgemental team are ready to assist directors and stakeholders today.
Free Business Review
---
Claim your Free Business Review to understand what options are available to you.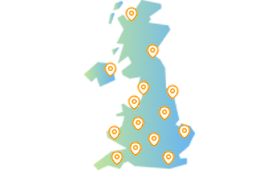 Office Locator
---
Find your nearest office - we have more than 100 across the UK. Remote Video Meetings are also available.
Contact Us Today
---
Free, confidential, and trusted advice for company directors across the UK.