What is wrongful trading in company insolvency?
What is wrongful business trading?
Wrongful trading occurs when a company director continues to trade after they knew the business was insolvent and had little chance of recovering to a financially solvent position. Wrongful trading is covered in Section 214 of the Insolvency Act 1986 and could lead to directors who are found guilty of this action being held personally liable for some or all debts of the company.
What is wrongful trading?
Wrongful trading is the act of continuing to trade after the point which the company director knew - or ought to have known - that the company was insolvent and that there was no reasonable chance of the company avoiding insolvent liquidation.
Wrongful trading is an extremely serious matter. If you are the director of a company you know to be insolvent and you are worried that you may be in breach of the Insolvency Act in terms of wrongful trading, you should make it a priority to seek help from a qualified licensed insolvency practice as soon as possible. With a team of licensed insolvency practitioners across the country, Real Business Rescue are perfectly placed to help.
Take Our Free 60 Second Test
Get an instant understanding of your:
Debt and Asset Position
Formal Insolvency Options
Next steps
Plus much more ...
Start The 60 Second Test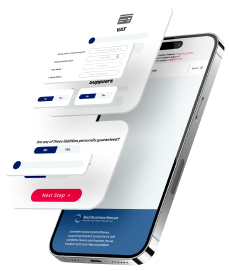 Is an insolvent company always guilty of wrongful trading?
Just because a company is insolvent does not necessarily mean that it is beyond rescue. Short-term problems with cash flow are common, for instance customers not paying their own debts on time could lead to a company temporarily struggling until payment is made.

Indeed a licensed insolvency practitioner may recommend that an insolvent company continues to trade if the problems appear to be short-term and there is a good reason to believe that the company can bounce back from its current problems. This may be the case if the company enters into a rescue and recovery procedure such as administration or a CVA. 
The director of an insolvent company should not make the decision to continue trading themselves; this decision should only be made after discussions with - and directions from - a licensed insolvency practitioner.
Is your company insolvent?
If your company is insolvent you have a number of legal responsibilities that you must adhere to. Taking steps to protect creditors from further losses by contacting a licensed insolvency practitioner can help ensure you adhere to these duties.
The team are available now -  0800 644 6080
60 Second Test Find Your Nearest Office
What are the penalties for wrongful trading?
Wrongful trading is a serious offence. If a director knows their company is insolvent yet continues to trade knowing they are worsening the position of their creditors and taking out additional debt knowing they have no plans of how they will pay their creditors, this situation will not be well received in any investigation into the company's affairs following liquidation.
It is unlawful to continue to trade while insolvent if there is no hope of recovery or if continuing to trade will not result in greater returns for creditors. There is legislation which governs wrongful trading and the penalties can be harsh.
Directors can find themselves banned from acting as a director of a company for a period of up to 15 years by way of a Director Disqualification Order. Personal liability for some company debts is also a possibility if a director is found guilty of wrongful trading.
Can't pay CBILS or Bounce Back Loan?
Don't worry - there are thousands of other company directors in the same position. If you are struggling to keep up with your Covid loan repayments, speak to a member of the Real Business Rescue team to discuss your options. It's Free & Confidential.
The team are available now -  0800 644 6080
Who is classed as a 'director' of a company?
Whether or not you have the title of 'director,' you can still be held liable for wrongful trading. If you are acting in the capacity of director; even without the title, pay and benefits, you are legally considered to be a director. According to law, the 'test' is: 
Registered at Companies House as director (official or 'de jure')

Acting as director without being registered as such (either 'shadow' or 'de facto') 
If a director is found to be acting on behalf of a shadow director who has previously been disqualified or is bankrupt then the penalties can include imprisonment.
Solvency Test as Defined by the Insolvency Act 1986 
Remember, insolvency is not always considered permanent but it is important to recognise the signs of a company which is insolvent or is approaching a state of insolvency. According to the Insolvency Act 1986, insolvency can be identified by answering the following questions: 
Do the liabilities of your company exceed your assets?
Are you unable to afford to pay your company debts as and when they fall due?
If the answer to those questions is yes, then it is reasonable to consider your company could be insolvent. If in doubt seek advice. Insolvency is serious, and as director you have a legal obligation to put the interests of your creditors first once you realise your company is in this position. 
Need to speak to someone?
If your company is struggling with unmanageable debts, squeezed cash flow, or an uncertain future, you are far from alone. We speak to company directors just like you every single day, and we are here to give you the help and advice you need.
Call our team today on 0800 644 6080
If you are concerned about the future of your limited company, or already suspect it to be insolvent, Real Business Rescue can provide a free consultation with a licensed insolvency practitioner.
Depending on the position of your company it may be essential that you cease trading immediately to limit losses to creditors; however, in certain situations you will be permitted to continue trading should this be in the interest of your creditors. A licensed insolvency practitioner will be able to provide you with the expert help and guidance you need to make the correct decision. Call our expert team today on 0800 644 6080.
Real Business Rescue are here to help
Still unsure whether liquidation is right for your company? Don't worry, the experts at Real Business Rescue are here to help. Our licensed insolvency practitioners will take the time to understand the problems your company is facing before recommending the best course of action going forward based on your own unique circumstances.
UK's Largest Liquidators
100+ Offices Nationwide
100% Confidential Advice
Supported 25,000+ Directors
Meet The Team
Team of Qualified Experts
Trusted team of experts on hand to assist
Meet The Team
Looking for immediate support?
Complete the below to get in touch
Free 60 Second Test
For Ltd Company Directors
Get An Instant Understanding Of Your:
Debt and Asset Position
Director and Liability Review
Next Steps
Plus much more ...
Real Business Rescue Recommended
Next Steps
We provide free confidential advice with absolutely no obligation.
Our expert and non-judgemental team are ready to assist directors and stakeholders today.
60 Second Test
---
Understand your company's position and learn more about the options available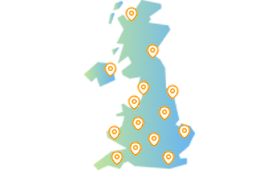 Office Locator
---
Find your nearest office - we have more than 100 across the UK. Remote Video Meetings are also available.
Contact Us Today
---
Free, confidential, and trusted advice for company directors across the UK.