What is wrongful business trading?
Wrongful trading occurs when a company director continues to trade after they knew the business was insolvent and had little chance of recovering to a financially solvent position. Wrongful trading is covered in Section 214 of the Insolvency Act 1986 and could lead to directors who are found guilty of this action being held personally liable for some or all debts of the company.
60 Second Test Find Your Nearest Office
On 28 March 2020, the Government announced new insolvency measures to support businesses under pressure as a result of the coronavirus outbreak. The Government will amend insolvency law to give companies breathing space and keep trading while they explore options for rescue and temporarily suspending wrongful trading provisions retrospectively from 1 March 2020 for three months. You can find out more here. Directors must still be mindful of their fiduciary duty to creditors and shareholders and early advice is always the best protection against any criticism.
What Is Insolvent Trading and Wrongful Trading in Business?
Insolvent trading is different to wrongful trading, however, both can lead to an Insolvency Service investigation. If you are concerned about wrongful trading or trading insolvent, the following article will help to explain the differences between them, when they might occur, and the ramifications if you are found to have traded when you knowingly shouldn't have.
There appears to be a bit of confusion as to what insolvent trading and wrongful trading are and the two terms are often used interchangeably. Despite this, there is a difference between the two actions. To put it simply, a company accused of wrongful trading will always be insolvent, but trading whilst insolvent doesn't necessarily mean that the directors are acting incorrectly.
Wrongful trading is indeed a serious matter. If you are the director of a company and fear that you may be in breach of the Insolvency Act in terms of wrongful trading, the best advice would be to seek help from a qualified licensed insolvency practice such as our own immediately. In the meantime, the following information should work to clarify the difference between insolvent trading and wrongful trading in business.
Received a Bounce Back Loan?
Don't Worry - There are thousands of other company directors going through the same process. No matter what position you are in and need looking for options, speak to a member of the Real Business Rescue team. It's Free & Confidential.
The team are available now -  0800 644 6080
A Brief Overview of Insolvent Trading 
An insolvent company is defined as one which is unable to meet its financial obligations as and when they fall due and/or when its liabilities outstrip its assets. According to the Insolvency Act of 1986, there are two main areas which must be analysed. If the company has a problem with cash flow and the books are in arrears, UK law defines this as insolvent trading.
What Exactly Is Wrongful Trading? 
However, just because a company is insolvent does not  mean that it will be indefinitely insolvent. Short-term problems with cash flow are common, for instance customers not paying up their own debts on time could lead to a company temporarily struggling until payment is made.

If money owed to the company exceeds its creditors, an investigation would show that there was no intent to act irresponsibly. On the other hand, a company that simply cannot and will never be able to pay its creditors may well be found guilty of wrongful trading should the directors carry on regardless. Wrongful trading is a serious offence because the directors know their company is insolvent and have no plans of how they will pay their creditors. It is unacceptable for directors to continue trading knowing they are worsening the position of their creditors - and building further debt - and this situation will not be well received in any investigation.
Is Insolvent Trading Unlawful? 
Here again, there may be a fine line between wrongful trading and insolvent trading. If the financial difficulties can be determined as temporary, or temporary in the eyes of the director, then it is probably not unlawful. Wrongful trading, on the other hand, has statutory rules and regulations and it is indeed unlawful to trade if there is no hope of recovery. This is where Real Business Rescue provide the support and advice needed during these times.  There is legislation which governs wrongful trading and the penalties can be harsh.
Can Directors Be Liable for Losses Stemming from Wrongful Trading? 
We are often asked this question and the answer is always a resounding YES! Directors can be penalised and held accountable for losses sustained if  wrongful trading is proved.   
Legal Classification of 'Director' 
Unfortunately, whether or not you have the title of 'director,' you can still be held liable for wrongful trading. If you are acting in the capacity of director; even without the title, pay and benefits, you are legally considered to be a director. According to law, the 'test' is: 
Are you registered at Companies House as director? (official)

Acting as director without being registered as such. (shadow or de facto) 
If a director is found to be acting on behalf of a shadow director who has previously been disqualified or is bankrupt then the penalties which can include imprisonment are severe.
Solvency Test as Defined by the Insolvency Act 1986 
Remember, insolvency is not always considered permanent but it is important to recognise the signs of an insolvent company. According to the Insolvency Act 1986, insolvency can be identified by answering the following questions: 
Do the liabilities of your company exceed your assets?
Are you unable to afford to pay your company debts as and when they fall due?
If the answer to those questions is yes, then it is reasonable to consider your company could be insolvent. If in doubt seek advice.  Nonetheless, it may be a temporary problem brought about by customers not paying their invoices on time or perhaps the inability to get orders fulfilled for any number of reasons. The point to remember in all this is that insolvency is serious, and as director you have a legal obligation to put the interests of your creditors first once you realise your company is insolvent. 
Need to speak to someone?
If your company is struggling with unmanageable debts, squeezed cash flow, or an uncertain future, you are far from alone. We speak to company directors just like you every single day, and we are here to give you the help and advice you need.
Call our team today on 0800 644 6080
If you are concerned about the future of your limited company, or already suspect it to be insolvent, Real Business Rescue can provide a free consultation with a licensed insolvency practitioner. Depending on the position of your company it may be essential that you cease trading immediately to limit losses to creditors; however, in certain situations you will be permitted to continue trading should this be in the interest of your creditors. A licensed insolvency practitioner will be able to provide you with the expert help and guidance you need to make the correct decision. Call our expert team today on 0800 644 6080.
Our extensive office network comprises 100+ offices across the UK with a partner-led service offering immediate director advice and support.
Contact the RBR Team Today
---
Free download
Free Insolvency Report
Claim Your Free Business Review
All UK sectors are experiencing specific challenges at present, particularly in light of the Covid-19 pandemic. Find out how your sector is performing here.
Simply search your Limited Company Name or Company Number
Please select your company from the list below:
We will also check if you're eligible for Director Redundancy
Next Steps
We provide free confidential advice with absolutely no obligation.
Our expert and non-judgemental team are ready to assist directors and stakeholders today.
Free Business Review
---
Claim your Free Business Review to understand what options are available to you.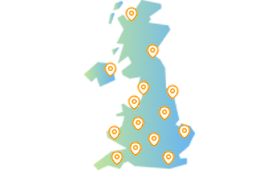 Office Locator
---
Find your nearest office - we have more than 100 across the UK. Remote Video Meetings are also available.
Contact Us Today
---
Free, confidential, and trusted advice for company directors across the UK.