What Options Do Sole Traders Have When Their Business Is Struggling?
Setting up as a sole trader may be one of the easiest ways to start a business, however if your business starts to struggle then the financial repercussions can be much more serious for a sole trader than for a director of a limited company.
As a sole trader you can be held personally liable for any debts that your company incurs, so it is especially important to ensure that you keep on top of your finances, and if your business does hit a rough patch to deal with it as soon as possible. Whether your business is struggling financially or has become officially insolvent, there are a number of options that may be open to you.
However knowing what you can do, and then how to do it can seem incredibly complex, so we would always recommend getting professional advice from a business turnaround and insolvency expert, such as those at Real Business Rescue. With nearly 30 years' experience of helping struggling businesses, our experts will take the time to fully assess and understand your option before talking you through the options that are open to you. Contact us now for a free same day meeting.
Take Our Free 60 Second Test
Get an instant understanding of your:
Debt and Asset Position
Formal Insolvency Options
Next steps
Plus much more ...
Start The 60 Second Test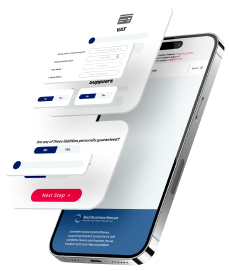 Informal Creditor Agreement
If your debts are relatively low and you believe, and more importantly can prove, that you are only experiencing temporary financial difficulties then you may be able to contact your creditors directly and arrange to amend the terms of your repayment. For example you could arrange a payment break or to make lower payments over a longer period of time. However remember that doing this could result in higher interest amounts.
Is your company insolvent?
If your company is insolvent you have a number of legal responsibilities that you must adhere to. Taking steps to protect creditors from further losses by contacting a licensed insolvency practitioner can help ensure you adhere to these duties.
The team are available now -  0800 644 6080
60 Second Test Find Your Nearest Office
Full and Final Settlement Offer
In some cases you may be able to offer your creditors a lump sum which does not represent the entire amount of your debt, but which will be accepted as a final payment and will serve to close the debt. However your creditors are not obliged to accept this. If they do though, this can either be achieved as an informal arrangement, or you could get an official solicitor's letter drawn up which both you and your creditor would sign as an agreement that the offer settles the debt.
Time To Pay Arrangement (HMRC)
This arrangement can only be used for HMRC debts such as tax, national insurance, PAYE or VAT. You should contact HMRC as soon as an issue arises and, depending on your previous payment history, HMRC may allow you to enter into a Time To Pay (TTP) arrangement. This usually allows you to pay the amount you owe in twelve monthly instalments, although in some circumstances other payment terms may be negotiated.
Can't pay CBILS or Bounce Back Loan?
Don't worry - there are thousands of other company directors in the same position. If you are struggling to keep up with your Covid loan repayments, speak to a member of the Real Business Rescue team to discuss your options. It's Free & Confidential.
The team are available now -  0800 644 6080
Debt Management Plan
A debt management plan is an informal agreement that it administered by a licensed debt management company. It allows you to pay one smaller monthly payment directly to the debt management company which is then distributed between your creditors. A debt management plan can help to improve your cash flow whilst ceasing creditor pressure. However because it is an informal arrangement then your creditors are not obliged to agree to it and may still chase you for full payment of your debt in the future.
As a sole trader you can include both business and personal debts into a debt management order, although you cannot include secured debts, such as your mortgage.
Individual Voluntary Arrangement (IVA)
An IVA is the formal version of a debt management plan. They are administered by an Insolvency Practitioner to whom you will pay a single affordable monthly payment. They will then contact your creditors on your behalf and distribute these payments between them over a period of 5 or 6 years with any debt remaining after this period being written off. Both your business and personal debts can be included in an IVA and will stop your creditors from taking any further action against you for your debts. You are legally still able to keep trading whilst in an IVA.
Need to speak to someone?
If your company is struggling with unmanageable debts, squeezed cash flow, or an uncertain future, you are far from alone. We speak to company directors just like you every single day, and we are here to give you the help and advice you need.
Call our team today on 0800 644 6080
Bankruptcy
This is probably the most severe way to deal with business debts as a sole trader, however may be the only option if you have no other way of servicing your debt. Upon your declaration of bankruptcy you will no longer be liable for any of your business or personal debts. However the majority of your business and personal assets will be sold to pay off as much of the debt as possible. After a period of time, usually a year, you will be discharged from bankruptcy, but it will stay on your credit record for at least six years. During this time you are likely to find it extremely difficult to get any form of credit and it will also make it very difficult for you to carry on being self-employed.
If your business is experiencing financial difficulties then the first step is to contact a financial professional as soon as possible. Real Business Rescue have been advising financially distressed companies for nearly 30 years and have experience of dealing with all forms of financial problems. Contact us today to take the first step in taking back control of your finances. Or if you are in Scotland then we recommend you contacting Scotland Debt Solutions, or in Northern Ireland please contact Northern Ireland Debt Solutions, both of whom have vast experience in helping people manage their problem debts. Our extensive office network comprises 100+ offices across the UK with a partner-led service offering immediate director advice and support.
Real Business Rescue are here to help
Still unsure whether liquidation is right for your company? Don't worry, the experts at Real Business Rescue are here to help. Our licensed insolvency practitioners will take the time to understand the problems your company is facing before recommending the best course of action going forward based on your own unique circumstances.
UK's Largest Liquidators
100+ Offices Nationwide
100% Confidential Advice
Supported 25,000+ Directors
Meet The Team
Team of Qualified Experts
Trusted team of experts on hand to assist
Meet The Team
Looking for immediate support?
Complete the below to get in touch
Free 60 Second Test
For Ltd Company Directors
Get An Instant Understanding Of Your:
Debt and Asset Position
Director and Liability Review
Next Steps
Plus much more ...
Real Business Rescue Recommended
Next Steps
We provide free confidential advice with absolutely no obligation.
Our expert and non-judgemental team are ready to assist directors and stakeholders today.
60 Second Test
---
Understand your company's position and learn more about the options available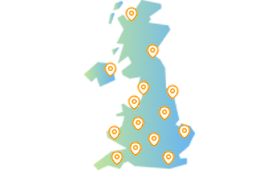 Office Locator
---
Find your nearest office - we have more than 100 across the UK. Remote Video Meetings are also available.
Contact Us Today
---
Free, confidential, and trusted advice for company directors across the UK.