Limited Company Fraudulent Trading Explained
What is Fraudulent Trading?
Fraudulent trading is when a company carries out business with the intent of purposefully deceiving and defrauding its creditors. Fraudulent trading is a criminal offence and as such, being found guilty of this act can come with severe consequences on both a personal and a business level. Penalties include being held personally liable for company debts, disqualification from acting as a director in future, and, in certain cases, potential imprisonment.
What is the difference between fraudulent trading and wrongful trading?
It is important here not to confuse fraudulent trading with wrongful trading. While both do involve the ongoing operations of an insolvent company, there are key distinctions between wrongful trading and the more serious offence of fraudulent trading:
Fraudulent trading is committed by a company when business is carried out with a deliberate intent to defraud creditors. This is a criminal offence (as well as a civil liability) and it is therefore a matter for either the magistrates' court or the Crown Court.
Wrongful trading is when a company continues to trade as normal even though its directors were aware (or should have been aware) that the company was insolvent and had no realistic prospect of avoiding a formal insolvency process (such as liquidation or administration). Wrongful trading is a civil, rather than a criminal, offence, however, there can still be severe consequences for directors found guilty of this act, including being held personally liable for company debts and/or banned from acting as the director of a limited company for a period of up to 15 years.
Take Our Free 60 Second Test
Get an instant understanding of your:
Debt and Asset Position
Formal Insolvency Options
Next steps
Plus much more ...
Start The 60 Second Test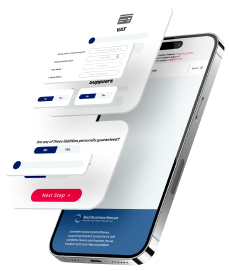 The key difference between fraudulent trading and wrongful trading, comes down to the intent (or lack of intent) involved. While fraudulent trading is a premeditated act, committed with the intention of defrauding creditors, wrongful trading occurs when the company continues to trade and run up debts when knowingly insolvent, however, there is no proven dishonesty or malicious intent involved.
If you're not sure whether you've breached any laws related to fraudulent trading, our guide on directors' duties can offer further guidance.
Is your company insolvent?
If your company is insolvent you have a number of legal responsibilities that you must adhere to. Taking steps to protect creditors from further losses by contacting a licensed insolvency practitioner can help ensure you adhere to these duties.
The team are available now -  0800 644 6080
60 Second Test Find Your Nearest Office
How Are Directors Accused of Fraudulent Trading?
Any company that is subject to a winding up process (whether through compulsory liquidation or voluntary liquidation), or enters administration, will be subject to a thorough investigation conducted by the appointed liquidator. One element of this investigation is to ascertain whether the directors of the company were guilty of fraudulent trading at any point leading up to the company becoming insolvent. Depending on what the liquidator discovers during this process, this may trigger an Insolvency Service investigation.
Can't pay CBILS or Bounce Back Loan?
Don't worry - there are thousands of other company directors in the same position. If you are struggling to keep up with your Covid loan repayments, speak to a member of the Real Business Rescue team to discuss your options. It's Free & Confidential.
The team are available now -  0800 644 6080
How is fraudulent trading determined by law?
Fraudulent trading comes under section 213 of the Insolvency Act, which states that, "if in the course of the winding up of a company it appears that any business of the company has been carried on with intent to defraud creditors of the company or creditors of any other person, or for any fraudulent purpose" further action can be taken.
Once fraudulent trading is suspected, the liquidator can ask the court to make anyone who was knowingly party to the fraudulent business, "liable to make such contributions (if any) to the company's assets". It is important to note here that all parties who were knowingly involved in the intent to defraud can be held liable for fraudulent trading; this can include third parties, not just directors and shareholders.
Need to speak to someone?
If your company is struggling with unmanageable debts, squeezed cash flow, or an uncertain future, you are far from alone. We speak to company directors just like you every single day, and we are here to give you the help and advice you need.
Call our team today on 0800 644 6080
How to Avoid Fraudulent Trading Accusations
As a director, it is your responsibility to act in the best interests of your creditors, and minimise any potential losses to them as soon as you become aware your company may be heading towards being insolvent.
As fraudulent trading is a deliberate act, avoiding this is entirely in your hands. Once you become aware your company is experiencing financial or operational difficulties and is no longer able to keep up with its financial obligations, you need to make it a priority to consult with an insolvency practitioner. Alongside seeking expert insolvency advice, here are some tips to help you once you've realised your company is trading insolvent:
Keep thorough documentation of all income and expenditure
Do not take on additional debt or borrowing which you know your company is going to be unable to repay in full. This includes formal finance agreements such as loans and leases, as well as taking customer deposits for work you know you will not be able to complete, as well as taking credit from a supplier for goods you will be unable to repay
Do not lie to creditors or attempt to deceive them in any way. Remember, you need to prioritise their interests and shield them from incurring any further losses
 
Act in the best interest of all creditors as a whole; do not show preference to any individual party that you owe.
 
Do not attempt to sell your assets (i.e. - inventory, equipment, property etc.) at a price that is lower than the market value – this could be construed as a transaction at under value.
If you're concerned that you could be accused of fraudulent trading in the near future, call us today, or send us an email to participate in a free consultation. We'll help you assess your current risk level and devise a plan of action to ensure you are acting within accordance of the law laid out in the Insolvency Act 1986.
Real Business Rescue are here to help
Still unsure whether liquidation is right for your company? Don't worry, the experts at Real Business Rescue are here to help. Our licensed insolvency practitioners will take the time to understand the problems your company is facing before recommending the best course of action going forward based on your own unique circumstances.
UK's Largest Liquidators
100+ Offices Nationwide
100% Confidential Advice
Supported 25,000+ Directors
Meet The Team
Team of Qualified Experts
Trusted team of experts on hand to assist
Meet The Team
Looking for immediate support?
Complete the below to get in touch
Free 60 Second Test
For Ltd Company Directors
Get An Instant Understanding Of Your:
Debt and Asset Position
Director and Liability Review
Next Steps
Plus much more ...
Real Business Rescue Recommended
Next Steps
We provide free confidential advice with absolutely no obligation.
Our expert and non-judgemental team are ready to assist directors and stakeholders today.
60 Second Test
---
Understand your company's position and learn more about the options available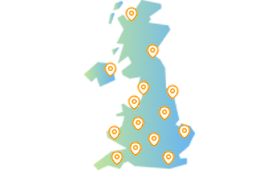 Office Locator
---
Find your nearest office - we have more than 100 across the UK. Remote Video Meetings are also available.
Contact Us Today
---
Free, confidential, and trusted advice for company directors across the UK.