What questions are asked in a company liquidation investigation?
How will directors be investigated after investigation?
When a limited company is liquidated the directors must undergo investigation by the appointed insolvency practitioner, or in the case of a compulsory liquidation ordered by the court, the Official Receiver (OR).
If your company needs to be liquidated, you may be concerned about the type of questions you'll face. Initially, the liquidator will issue a questionnaire for you to complete, and this is usually followed by an in-person interview.
Take Our Free 60 Second Test
Get an instant understanding of your:
Debt and Asset Position
Formal Insolvency Options
Next steps
Plus much more ...
Start The 60 Second Test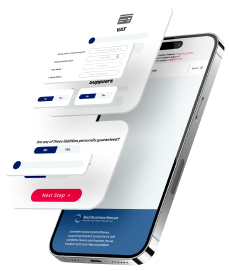 Why are company directors investigated following liquidation?
Company directors must fulfil certain legal obligations when in office. This protects the company's creditors, and in some cases the wider public, from negligent or fraudulent conduct.
When a company enters liquidation it means there are insufficient funds to repay all creditors. Unfortunately, this typically results in unsecured creditors receiving very little or no return from the process.
This is why the liquidator must ask questions of the existing company directors, and also anyone who was a director during the previous three years. It helps to establish why the company failed, and identify whether any further action needs to be taken by the Insolvency Service.
What investigations take place during the insolvency process?
During formal insolvency, the administrator or liquidator will file a report with the Insolvency Service on director conduct. The elements of investigation at this stage may include:
Interviewing directors and other key officers of the company
Examining the company's accounting records
Gathering evidence from stakeholders, including employees, accountants, and solicitors
If sufficient evidence indicates director misconduct, a report is sent to the Insolvency Service who decides whether or not to pursue the matter through the civil court, under the Company Directors Disqualification Act (CDDA).
UK's number one for director advice
We handle more corporate insolvency appointments than any other UK firm; demonstrating our commitment to helping directors and business owners in financial distress.
The team are available now -  0800 644 6080
60 Second Test Find Your Nearest Office
Questions asked during a liquidation investigation
Questions asked by the liquidator are typically associated with the following areas:
Director's Loan Account (DLA)
If your Director's Loan Account was overdrawn at any time it means you've borrowed money from the company and failed to repay it. This could have created financial difficulties, and ultimately contributed to its decline - overdrawn DLAs are subject to specific rules and regulations when it comes to repayment.
Payments made on behalf of the company
The liquidator will scrutinise the company's accounts for 'questionable' payments - paying one creditor in preference to others, for example, or selling business assets for less than their fair value. These are called antecedent transactions, and the liquidator can look back as far as two years before the insolvency if the transaction was to a connected party.
General business practices
You may be questioned about your general business practices, such as whether or not you take minutes at board meetings, and how much detail is recorded.
Dividend payments
Questions are commonly asked about dividend payments that have been made leading up to the insolvency. If there were insufficient distributable profits available to support any of the dividend payments they will be deemed illegal, and you could face accusations of misconduct.
Timeline of events following insolvency
The liquidator needs to establish that you've fulfilled your legal obligations to creditors, and ceased trading as soon as you were aware the company was insolvent. If you carried on trading and worsened creditor losses, however unintended, you could face disqualification.
In many cases a liquidation investigation is nothing to worry about, and is relatively straightforward. If misconduct or negligent/fraudulent activity is uncovered, however, you may be required to attend further interviews.
Need to speak to someone?
If your company is struggling with unmanageable debts, squeezed cash flow, or an uncertain future, you are far from alone. We speak to company directors just like you every single day, and we are here to give you the help and advice you need.
Call our team today on 0800 644 6080
It's imperative to seek advice from a licensed insolvency practitioner (IP) if your company experiences financial distress. This not only protects your creditors from avoidable financial loss, it also protects you and other company directors from potential personal liability.
For more information about company liquidation investigations, please get in touch with Real Business Rescue. We can offer you a free, same-day consultation, and work from an extensive network of offices around the country.
Real Business Rescue are here to help
Still unsure whether liquidation is right for your company? Don't worry, the experts at Real Business Rescue are here to help. Our licensed insolvency practitioners will take the time to understand the problems your company is facing before recommending the best course of action going forward based on your own unique circumstances.
UK's Largest Liquidators
100+ Offices Nationwide
100% Confidential Advice
Supported 25,000+ Directors
Meet The Team
Team of Qualified Experts
Trusted team of experts on hand to assist
Meet The Team
Looking for immediate support?
Complete the below to get in touch
Free 60 Second Test
For Ltd Company Directors
Get An Instant Understanding Of Your:
Debt and Asset Position
Director and Liability Review
Next Steps
Plus much more ...
Real Business Rescue Recommended
Next Steps
We provide free confidential advice with absolutely no obligation.
Our expert and non-judgemental team are ready to assist directors and stakeholders today.
60 Second Test
---
Understand your company's position and learn more about the options available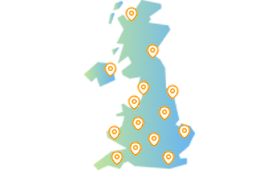 Office Locator
---
Find your nearest office - we have more than 100 across the UK. Remote Video Meetings are also available.
Contact Us Today
---
Free, confidential, and trusted advice for company directors across the UK.