What is a High Court Enforcement Officer and what rights do they have
High Court Enforcement Officers (HCEOs) enforce judgments made in the High Court, and in some cases County Court Judgments (CCJs). They operate in England and Wales, and typically seize assets and/or repossess property under the Taking Control of Goods Regulations, 2013. 
HCEOs are authorised by the High Court under a Writ of Control following non-payment of a debt, and have certain rights of entry during the enforcement process. High Court Enforcement Officers are sometimes confused with bailiffs, but there are significant differences in the authority they hold.
So under what circumstances might an HCEO be called upon to take enforcement action?
Received a Bounce Back Loan?
Don't Worry - There are thousands of other company directors going through the same process. No matter what position you are in and need looking for options, speak to a member of the Real Business Rescue team. It's Free & Confidential.
The team are available now -  0800 644 6080
When might a High Court Enforcement Officer be appointed?
A High Court Enforcement Officer may be used to enforce a judgment made in the County Court (CCJ) if the debt isn't covered by the Consumer Credit Act, £600 or more is owed, and the money hasn't been paid.
For judgments made in the High Court, creditors can seek a Writ of Control immediately unless an application has been made for a 'stay of execution.' Business and trade creditors commonly take this route of debt enforcement, but they must be able to clearly state the reasons why. This might be the size of the debt, for example, or because the overall situation is complex.
If you've been contacted by the High Court and face possible enforcement measures for an unpaid court judgment, it's important to understand the actions High Court bailiffs can take.
What can High Court Enforcement Officers do to enforce judgment?
HCEOs can take control of goods or possessions to the value of the unpaid judgment, and may also attempt to take goods to cover the costs of enforcement, court costs, and interest on the debt.
You should be given seven days notice of an impending visit, and if you fail to make payment or agree a repayment plan, the officers can immediately seize goods and sell them at auction for the benefit of your creditor.
Initially, however, the High Court Enforcement Officers will make an inventory of goods that could be seized. If you agree an instalment plan but fail to make payment at any time, they can return to seize goods identified in the inventory to the value of the missed payment.
What rights do High Court Enforcement Officers have?
Although HCEOs cannot force entry into your home unless you have granted access on a previous occasion, they do have right of entry to your business premises as long as there is no residential element to the building.
You should receive prior warning of an HCEO visit, and they must ensure the premises are properly secured before they leave. High Court Enforcement Officers operate under strict legislation, however, and the national standards for Taking Control of Goods state,
"Enforcement agents must not be deceitful by misrepresenting their powers, qualifications, capacities, experience or abilities …"
This is an important point when enforcement action is being taken. You also need to know your own rights in the situation, and it's helpful to obtain professional advice in this respect. So which goods and possessions can be taken from your business premises by High Court Enforcement Officers under the Taking Control of Goods Regulations, 2013?
Taking control of goods – which goods can be seized?
If you're the director of a limited company, only goods that belong to the company can be taken. The situation is different if you're a sole trader, as your business is not a separate legal entity and your personal possessions are also at risk .
Certain goods are exempt from seizure, including:
Tools of the trade up to £1,350 in value – any tools exceeding this value may be seized
Goods belonging to third parties – you'll need to prove the goods belong to someone else by way of a credit agreement or receipt. If no proof is available, you can make a 'statutory declaration' that the goods don't belong to you.
Goods that have been hired or are subject to certain lease arrangements
Perishable goods
Items typically seized during High Court enforcement include:
Stock
Machinery and equipment
Furniture
Business vehicles
Need to speak to someone?
If your company is struggling with unmanageable debts, squeezed cash flow, or an uncertain future, you are far from alone. We speak to company directors just like you every single day, and we are here to give you the help and advice you need.
Call our team today on 0800 644 6080
What can you do when dealing with High Court Enforcement Officers?
If it's not possible to come to a repayment agreement with the HCEOs and you can't afford to pay in full, you may be able to apply for a stay of execution that, with court agreement, allows you to pay the debt in instalments.
If you have been served with a Writ of Control, or you would like more information on the rights of High Court Enforcement Officers, Real Business Rescue will offer the professional advice you need.
We can help you deal with the High Court Enforcement Officers and apply for a stay of execution if applicable. Contact one of our licensed insolvency practitioners to arrange a free same-day consultation - With 100 offices across the UK, you're never far away from expert and confidential advice.
Contact the RBR Team Today
---
Free download
Free Insolvency Report
Claim Your Free Business Review
All UK sectors are experiencing specific challenges at present, particularly in light of the Covid-19 pandemic. Find out how your sector is performing here.
Simply search your Limited Company Name or Company Number
Please select your company from the list below:
We will also check if you're eligible for Director Redundancy
Next Steps
We provide free confidential advice with absolutely no obligation.
Our expert and non-judgemental team are ready to assist directors and stakeholders today.
Free Business Review
---
Claim your Free Business Review to understand what options are available to you.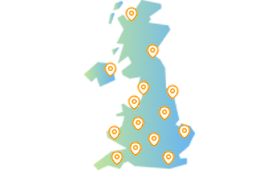 Office Locator
---
Find your nearest office - we have more than 100 across the UK. Remote Video Meetings are also available.
Contact Us Today
---
Free, confidential, and trusted advice for company directors across the UK.