My company is struggling financially: what are my options?
How can you save a struggling business and who can you turn to for help?
Every business goes through financial peaks and troughs. Things like delayed customer payments, fluctuations in demand and the loss of key staff members can all take their toll. There are also external factors that can put businesses in a precarious position. The Covid pandemic, soaring energy prices and high inflation are all examples we've seen over the last few years. 
Whatever the cause of your problems, if your cash flow is suffering and it's becoming increasingly difficult to pay your debts, there are several ways to get your business back on track.
Take Our Free 60 Second Test
Get an instant understanding of your:
Debt and Asset Position
Formal Insolvency Options
Next steps
Plus much more ...
Start The 60 Second Test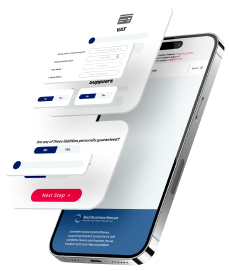 What are the warning signs that your company is struggling?
Most company directors monitor their financial position closely and will know only too well when the business is struggling. The warning signs to look out for include:
Regular cash flow issues
Directors not taking a salary
Maxing out your overdraft
Struggling to pay your tax bills
A growing list of creditors
Regularly being chased for payments
High staff turnover 
Being refused credit by banks and suppliers
If you recognise some of these signs in your business, there's a risk that it could be insolvent. Once the company becomes insolvent, you have a legal duty to act in the best interests of your creditors. If you're worried your company could be insolvent, here's how you can tell and what you should do.
Is your company insolvent?
If your company is insolvent you have a number of legal responsibilities that you must adhere to. Taking steps to protect creditors from further losses by contacting a licensed insolvency practitioner can help ensure you adhere to these duties.
The team are available now -  0800 644 6080
60 Second Test Find Your Nearest Office
What can I do if my company is struggling?
Reduce your non-essential costs
Cutting your costs is the easiest way to improve your cash flow. It's often the case that company directors lose track of their day-to-day spending as the business grows, but looking more closely will usually reveal some non-essential expenses you can do without. 
Explore your funding options
If your business is struggling, you may not qualify for traditional lending streams such as a business bank loan. However, it's still worth exploring whether you can access other forms of finance.
Short-term cash flow solutions such as invoice financing and merchant cash advances can provide a quick cash injection that you can use to repay debts, resolve issues and stabilise the business. 
Sell non-essential assets
A common cause of financial problems for smaller businesses is investing too heavily in non-essential assets. Selling excess stock, even if it's at less than cost price, or renting out space in your office to another business are easy ways to boost your cash flow so you can move in the right direction.
Can't pay CBILS or Bounce Back Loan?
Don't worry - there are thousands of other company directors in the same position. If you are struggling to keep up with your Covid loan repayments, speak to a member of the Real Business Rescue team to discuss your options. It's Free & Confidential.
The team are available now -  0800 644 6080
Pay your tax bill if you can
HMRC is one creditor every business could do without. It adds penalties and interest to delayed payments and has a powerful range of enforcement measures it can and will use. In the worst-case scenario, HMRC could issue you with a Winding Up Petition for an unpaid tax liability that could force your company into liquidation. 
If you're struggling to pay a tax bill, contact HMRC at the first sign of a problem. You may be able to negotiate a Time to Pay (TTP) arrangement to pay what you owe over three to six months. 
Streamline the business
The temptation for growing companies to diversity can be strong, but it adds costs to the business and can move it away from where its strengths lie. If your company is struggling, reverting to your most profitable activities can reduce costs, boost cash flow and get you back on course. 
Talk to your creditors
If your financial position is affecting your ability to make payments on time, talk to your creditors, explain the situation and tell them what you're doing to resolve it. You might be surprised by how accommodating your creditors are, particularly if you've been a prompt payer in the past. You may also be able to negotiate a repayment arrangement that gives you more time to pay what you owe.    
My company is struggling and I need help
All the steps above you can carry out yourself. However, if you've reached a point where you don't know what to do next or you're worried that your company is insolvent, contact our insolvency practitioners for professional advice. 
Seeking help for an insolvent business shows that you've identified the problem and have been proactive in trying to resolve it. That can protect you from allegations of misconduct and wrongful trading later on. It also gives you access to a powerful range of procedures to turn your company's fortunes around. 
After an in-depth discussion, we can advise you on the debt management and insolvency procedures that are appropriate for your company's situation. Options can include:
Time to Pay arrangement - If you've fallen behind on VAT, PAYE or Corporation Tax payments, we can help you negotiate a Time to Pay deal so you can pay what you owe over a typical period of three to six months. You can negotiate a Time to Pay arrangement with HMRC yourself, although our understanding of how HMRC operates and the criteria they look for increases the likelihood of success.
Refinancing - If you have a poor credit record or a bad relationship with your lender, we can introduce you to lenders that are prepared to take struggling businesses on. They could offer you a line of credit, although you may have to provide a personal guarantee.
Company Voluntary Arrangement (CVA) - If your company is insolvent and has multiple creditors it cannot repay, a Company Voluntary Arrangement could be an option. It allows you to repay what you owe over time while you continue to trade. Your creditors must agree to the CVA and you'll need the help of a licensed insolvency practitioner to set it up.
Pre-Pack Administration - If you're facing pressure from an aggressive creditor, you can sell company assets to a third party via a Pre-Pack Administration. The creditors are repaid partly or in full by the asset sale, and the buyers, who are often the directors of the old company, can set up a new company to continue trading without the old company's debts.
Creditors' Voluntary Liquidation (CVL) - If your business is insolvent and no longer viable, your best option might be to close it via a Creditors' Voluntary Liquidation. You appoint an insolvency practitioner to act as the liquidator. They will sell the company's assets and distribute the proceeds to the creditors. Any remaining debts will be written off and the business will be struck off the Companies House register. 
Need to speak to someone?
If your company is struggling with unmanageable debts, squeezed cash flow, or an uncertain future, you are far from alone. We speak to company directors just like you every single day, and we are here to give you the help and advice you need.
Call our team today on 0800 644 6080
Need advice?
We know this is a stressful time but there are people you can talk to. Contact our expert team for free, same-day advice or arrange a no-obligation consultation at one of our offices located across the UK.
Contact the RBR Team Today
---
Free 60 Second Test
For Ltd Company Directors
Get An Instant Understanding Of Your:
Debt and Asset Position
Director and Liability Review
Next Steps
Plus much more ...
Real Business Rescue Recommended
Next Steps
We provide free confidential advice with absolutely no obligation.
Our expert and non-judgemental team are ready to assist directors and stakeholders today.
60 Second Test
---
Understand your company's position and learn more about the options available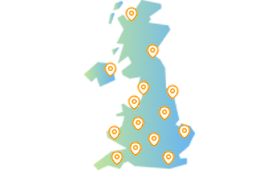 Office Locator
---
Find your nearest office - we have more than 100 across the UK. Remote Video Meetings are also available.
Contact Us Today
---
Free, confidential, and trusted advice for company directors across the UK.