How to test whether your company is solvent - the balance sheet test
What is Balance Sheet Insolvency? Complete guide for company directors
If your company appears to be approaching insolvency, it is not just cash flow that you should be worried about. You also need to analyse the figures on your balance sheet to be certain of your situation.
Although negative cash flow and the inability to pay creditors on time is a clear indicator of financial troubles, these may just be temporary, but a balance sheet test can provide a broader view of the problems you're facing.
So what exactly is balance sheet insolvency, and how can you test your business?
Take Our Free 60 Second Test
Get an instant understanding of your:
Debt and Asset Position
Formal Insolvency Options
Next steps
Plus much more ...
Start The 60 Second Test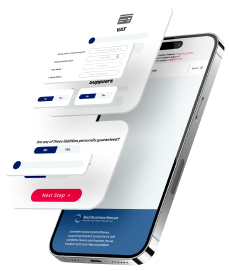 Balance sheet insolvency
Balance sheet insolvency occurs when a company's total liabilities are greater than its assets – a situation that can be determined by taking a 'balance sheet test.' Along with a cash flow test, it provides a clear picture of the company's financial status, and helps directors to avoid accusations of insolvent trading.
An accurate balance sheet test will include contingent and prospective liabilities, such as deferred payments or potential litigation decisions against the company, so that a precise assessment can be made.
It's a good idea to obtain professional help when establishing solvency/insolvency. It's very easy to arrive at a positive outcome incorrectly, and later discover that the company is in fact technically insolvent.
This can happen when assets are valued incorrectly or contingent liabilities are omitted from the calculations, and can lead to personal liability for debts incurred whilst trading insolvently.
Prior to taking the balance sheet test, however, many companies apply the cash flow test to their business.
Is your company insolvent?
If your company is insolvent you have a number of legal responsibilities that you must adhere to. Taking steps to protect creditors from further losses by contacting a licensed insolvency practitioner can help ensure you adhere to these duties.
The team are available now -  0800 644 6080
60 Second Test Find Your Nearest Office
What is the cash flow insolvency test?
If a company cannot pay its bills as they fall due, or in the "reasonably near future," it may be wound up under the terms of the Insolvency Act 1986. The longer the time period used in the cash flow test, however, the more hypothetical the result becomes, diluting accuracy and reducing confidence in the outcome.
So how do you define the "reasonably near future" mentioned in the Insolvency Act?
A Supreme Court ruling in 2013 stated that, in determining insolvency via the cash flow test, the term "reasonably near future" might vary according to industries, and that other commercial circumstances specific to each case should be taken into account.
It's a feature of the construction industry, for example, that firms endure long payment terms – a factor that will be incorporated into a cash flow test if a firm is facing insolvency. Cash flow insolvency is relatively easy to account for, but what are the possible reasons for balance sheet insolvency.
Need to speak to someone?
If your company is struggling with unmanageable debts, squeezed cash flow, or an uncertain future, you are far from alone. We speak to company directors just like you every single day, and we are here to give you the help and advice you need.
Call our team today on 0800 644 6080
Why are the company's liabilities greater than its assets?
There are various reasons why the value of your company's assets may have fallen below its liabilities. Directors could have withdrawn too much money over time, leading to overdrawn directors' loan accounts that the company can no longer support.
If there were insufficient distributable profits to cover one or more dividend payments, it is also likely that the dividends would be deemed unlawful. The potential for litigation against directors in these instances, by creditors or a liquidator if the company is wound up, is high.
A common area where mistakes are made is in over-stating asset figures, particularly stock. For this reason, it's important to ensure valuations are accurate, and that a true and fair view of the business is presented in its financial statements.
Real Business Rescue provide director advice online, over the phone, or in-person at one of our 100 UK offices or a place of your convenience.
Real Business Rescue are here to help
Still unsure whether liquidation is right for your company? Don't worry, the experts at Real Business Rescue are here to help. Our licensed insolvency practitioners will take the time to understand the problems your company is facing before recommending the best course of action going forward based on your own unique circumstances.
UK's Largest Liquidators
100+ Offices Nationwide
100% Confidential Advice
Supported 25,000+ Directors
Meet The Team
Team of Qualified Experts
Trusted team of experts on hand to assist
Meet The Team
Looking for immediate support?
Complete the below to get in touch
Free 60 Second Test
For Ltd Company Directors
Get An Instant Understanding Of Your:
Debt and Asset Position
Director and Liability Review
Next Steps
Plus much more ...
Real Business Rescue Recommended
Next Steps
We provide free confidential advice with absolutely no obligation.
Our expert and non-judgemental team are ready to assist directors and stakeholders today.
60 Second Test
---
Understand your company's position and learn more about the options available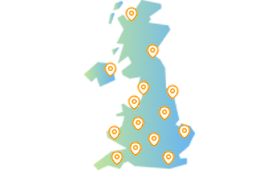 Office Locator
---
Find your nearest office - we have more than 100 across the UK. Remote Video Meetings are also available.
Contact Us Today
---
Free, confidential, and trusted advice for company directors across the UK.