TUPE and Insolvency – A Guide for Employers and Employees
What happens to TUPE employees when a business becomes insolvent?
TUPE regulations protect employee contracts when the ownership of a business changes hands, so in the event that a business becomes insolvent, the obligations of an employer will vary when dealing with TUPE employees. Protection for TUPE employees will be determined by whether the insolvency procedure is terminal or non-terminal.
TUPE and insolvency: What employers and employees need to know
TUPE regulations are designed to protect employee contracts when their employer's business is purchased by new owners, and employment contracts are transferred over. The Transfer of Undertakings (Protection of Employment) regulations require employers, both old and new, to follow set procedures and safeguard employee rights, but when this happens in insolvency, protection for employees is slightly different.
There are provisions within the regulations to relax employer obligations under TUPE in these instances, the aim being to encourage the rescue of struggling businesses, and their sale to new owners.
Consideration initially needs to be given to the type of insolvency process to be undertaken – essentially, whether it's terminal or non-terminal.
Take Our Free 60 Second Test
Get an instant understanding of your:
Debt and Asset Position
Formal Insolvency Options
Next steps
Plus much more ...
Start The 60 Second Test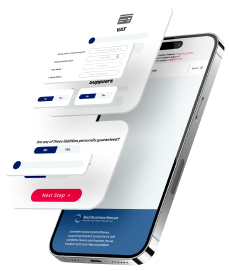 What is terminal insolvency?
Terminal insolvency proceedings include compulsory liquidation and Creditors' Voluntary Liquidation (CVL). In these instances, TUPE regulations don't apply should any of the outgoing company's staff be offered employment at the new business.
No automatic transfer of employment contracts and their existing terms and conditions
Dismissals by the new owner aren't automatically judged as unfair
Wider changes can be made to employment contracts
Members' Voluntary Liquidation (MVL), although also a liquidation process, is only available for solvent companies, and therefore out of the scope of TUPE regulations.
Is your company insolvent?
If your company is insolvent you have a number of legal responsibilities that you must adhere to. Taking steps to protect creditors from further losses by contacting a licensed insolvency practitioner can help ensure you adhere to these duties.
The team are available now -  0800 644 6080
60 Second Test Find Your Nearest Office
Non-terminal insolvency and TUPE
Non-terminal insolvency proceedings include Company Voluntary Arrangements (CVAs), pre pack administration, and administrative receiverships. In the case of pre pack administration, the underlying business may be purchased by new owners, potentially the directors of the failing company.
In cases of non-terminal insolvency such as these:
Contracts are automatically transferred, including the employees' original starting dates
Post-transfer dismissals may be deemed unfair
So what can employees expect when TUPE regulations apply to their particular situation?
Employees and TUPE
When an employer's business is insolvent, the rules that protect employee contracts are relaxed somewhat.
Changes to employment contracts
This means that employees may have their contracts changed in some way (known as 'permitted variations') by the insolvency practitioner (IP) or the new owner. Changes to employment contracts must be made in accordance with set rules and procedures, however, with the aim of ensuring the survival of the business as a whole, and agreed by the relevant trade unions or employee representatives.
The right to information and consultation
Both the outgoing business owners and the new purchasers are obliged to consult with employees about the forthcoming arrangements, and how they will be affected. This duty to inform and consult also applies to smaller companies with under 10 employees, but in these cases the owners can consult with employees directly if there are no formal representatives acting on their behalf.
Can't pay CBILS or Bounce Back Loan?
Don't worry - there are thousands of other company directors in the same position. If you are struggling to keep up with your Covid loan repayments, speak to a member of the Real Business Rescue team to discuss your options. It's Free & Confidential.
The team are available now -  0800 644 6080
What statutory payments can employees claim?
The following payments could be claimed from the National Insurance Fund (NIF), a fund set up by the government to cover statutory payments including redundancy and the state pension:
Up to eight weeks' arrears of wages
Up to six weeks' outstanding holiday pay
Pay in lieu of notice
Unpaid pension contributions
From April 2018, these payments are subject to a weekly cap of £525 – for claims made prior to this date the cap is £489 per week.  The new employer becomes liable for any payments in excess of the statutory limits mentioned above.
Need to speak to someone?
If your company is struggling with unmanageable debts, squeezed cash flow, or an uncertain future, you are far from alone. We speak to company directors just like you every single day, and we are here to give you the help and advice you need.
Call our team today on 0800 644 6080
Other TUPE considerations for employers and employees
If a business buyer times their purchase so that the transaction goes through after the company has officially entered liquidation, TUPE regulations won't apply and they aren't liable to make outstanding payments to any transferring staff. Should the transfer occur before liquidation, then the new employer becomes responsible for such payments as arrears of wages and unpaid holiday entitlement.
If the business enters into a Company Voluntary Arrangement (CVA), some employment positions may become redundant in order to offer the business the best chance of survival in the long-term. It's also possible that the company wouldn't be financially able to make the necessary redundancy payments after it's entered a CVA, but in this case the affected staff could apply to the Redundancy Payments Service (RPS) for their statutory payments.
TUPE is a complex area, and businesses can unwittingly fail to comply with the regulations if they don't navigate their way carefully through the legislation. If you require professional guidance on this or any area of insolvency, our experts at Begbies Traynor can help. Call one of the team to arrange a free same-day consultation – we operate with 100 national offices.
Real Business Rescue are here to help
Still unsure whether liquidation is right for your company? Don't worry, the experts at Real Business Rescue are here to help. Our licensed insolvency practitioners will take the time to understand the problems your company is facing before recommending the best course of action going forward based on your own unique circumstances.
UK's Largest Liquidators
100+ Offices Nationwide
100% Confidential Advice
Supported 25,000+ Directors
Meet The Team
Team of Qualified Experts
Trusted team of experts on hand to assist
Meet The Team
Looking for immediate support?
Complete the below to get in touch
Free 60 Second Test
For Ltd Company Directors
Get An Instant Understanding Of Your:
Debt and Asset Position
Director and Liability Review
Next Steps
Plus much more ...
Real Business Rescue Recommended
Next Steps
We provide free confidential advice with absolutely no obligation.
Our expert and non-judgemental team are ready to assist directors and stakeholders today.
60 Second Test
---
Understand your company's position and learn more about the options available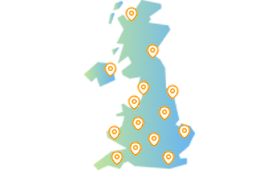 Office Locator
---
Find your nearest office - we have more than 100 across the UK. Remote Video Meetings are also available.
Contact Us Today
---
Free, confidential, and trusted advice for company directors across the UK.