Which UK industry sectors are experiencing the most insolvency appointments?
Figures from the Insolvency Service show that in 2015 the construction industry suffered the highest number of insolvencies in England and Wales, with the wholesale and retail trade coming a close second.
The statistics include insolvency appointments for compulsory liquidations, Creditors' Voluntary Liquidations, administrations, receiverships, and Company Voluntary Arrangements.
Received a Bounce Back Loan?
Don't Worry - There are thousands of other company directors going through the same process. No matter what position you are in and need looking for options, speak to a member of the Real Business Rescue team. It's Free & Confidential.
The team are available now -  0800 644 6080
A challenging environment for every sector
Each industry has to deal with its own unique pressures and challenges in today's economic climate, including a rise in the minimum wage and the introduction of automatic enrolment, to name just two.
Even if companies are able to withstand the additional cash flow burden inflicted by new legislation, they remain under considerable pressure from 'standard' business issues. These include the emergence of strong new competition, a market that may be constricting, or the understandable temptation to overtrade.
Here we look at the industry sectors which have struggled during 2015, along with an indication of the number of insolvency appointments in each industry.
Construction (2,469)
The construction industry is currently experiencing the most insolvency appointments in England and Wales, with the total figure in this sector between January and March this year showing little respite at 672.
It's been suggested that a more collaborative approach might improve the future of this industry, with core contractors and suppliers working closer together to share the inevitable risks.
This would place everyone in a better position within a project, and more likely to achieve the best result for the end-client.
Wholesale, retail, and motor repair (2,187)
The retail trade saw the most insolvency appointments of this group during 2015. A total of 1,019 insolvencies were experienced in retail, with 796 in wholesale trade. Issues commonly faced by retailers include low footfall, unseasonable weather, and a race to the lowest price simply to remain competitive or to move older stock.
Online sales continue to grow, however, with retailers attempting to meet the new demands placed on them by customers looking for flexibility and an easier way to shop. But this is still an evolving market, which generally holds less profit for retailers.
Administrative and support services (1,682)
Office administrative, office support, and other business support activities experienced the highest number of insolvency appointments within this group in 2015, at 1,043. Small local companies in this sector tend to provide specific administrative and support services to public and private sector firms, but can find it difficult to grow due to lack of funding.
An advanced knowledge of their market may not always compensate for lack of available finance, sought to either develop and grow, or simply stay afloat.
Accommodation and food services (1,504)
The hospitality industry has to cope with payment of the new Living Wage which was introduced in April this year. Many staff in the hospitality sector have traditionally been paid at minimum wage level, so the effects of higher payroll liabilities are likely to be keenly felt.
Margins which are already low will be further narrowed, potentially causing serious problems for this sector in 2016. Employers may need to cut bonuses and other employee benefits in an effort to manage the rising wage bill.
Manufacturing (1,427)
A marked slowdown of economic growth in China is just one of the adverse factors affecting manufacturing in this country. Although British vehicle manufacturing experienced significant growth in 2015, difficult trading conditions badly affected other sectors.
High energy prices and the prevalence of cheap imports made the steel sector a notable example of British manufacturing under pressure. Major producers struggled to stay afloat in 2015, as a strong pound also made it difficult for exporters to maintain previous profit levels.
Professional, scientific and technical (1,049)
The professional, scientific and technical sector includes specialist individuals and firms of practitioners generating income from consulting and professional services. The increased payroll cost per employee reflecting their advanced knowledge can cause some businesses in this sector to struggle, particularly if a specific event or series of misfortunes outside of their control causes turnover to fall.
Need to speak to someone?
If your company is struggling with unmanageable debts, squeezed cash flow, or an uncertain future, you are far from alone. We speak to company directors just like you every single day, and we are here to give you the help and advice you need.
Call our team today on 0800 644 6080
Information and communication (773)
Smaller manufacturers dealing in 'stand alone' PCs and laptops have had to cope with a shrinking market as consumer demand for tablets and smart phones takes over. High-profile household names also leave little room for smaller companies to compete, resulting in low profit margins and lack of growth.
Real Business Rescue is a major part of Begbies Traynor Group, the UK's leading business recovery firm. With 100+ offices stretching from Inverness down to Exeter, Real Business Rescue can offer unparalleled director advice across the UK.
Contact the RBR Team Today
---
Free download
Free Insolvency Report
Claim Your Free Business Review
All UK sectors are experiencing specific challenges at present, particularly in light of the Covid-19 pandemic. Find out how your sector is performing here.
Simply search your Limited Company Name or Company Number
Please select your company from the list below:
We will also check if you're eligible for Director Redundancy
Next Steps
We provide free confidential advice with absolutely no obligation.
Our expert and non-judgemental team are ready to assist directors and stakeholders today.
Free Business Review
---
Claim your Free Business Review to understand what options are available to you.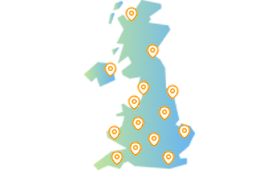 Office Locator
---
Find your nearest office - we have more than 100 across the UK. Remote Video Meetings are also available.
Contact Us Today
---
Free, confidential, and trusted advice for company directors across the UK.