What is a company County Court Judgment (CCJ)?
A County Court Judgment – or CCJ – is a court order which can be made to an individual or a company for non-payment of debt. For a company, this could be the first step towards the company being forced into compulsory liquidation if the debt in question is not dealt with as a matter of urgency.
60 Second Test Find Your Nearest Office
How Does a CCJ Affect the Company and Its Directors?
This article provides advice for directors where their company has been issued with a CCJ. If you are a creditor looking to file a CCJ against a company for non-payment, please refer to this Government Help Page
A County Court Judgment (CCJ) is a county court order which can be made against a company to enforce debt repayment. If it is left unpaid after 30 days, it can have damaging effects on your business and your position as a director.
Applying for a CCJ is a serious step creditors can turn to once all other methods of recovering the debt you owe them have been exhausted. A CCJ can have long-lasting ramifications on your business so it is important to know what a CCJ means and how having one can affect your company and also you as its director.
Received a Bounce Back Loan?
Don't Worry - There are thousands of other company directors going through the same process. No matter what position you are in and need looking for options, speak to a member of the Real Business Rescue team. It's Free & Confidential.
The team are available now -  0800 644 6080
How creditors obtain a CCJ against your company
Generally a creditor will not apply to the court for a CCJ unless you are severely delinquent in paying your debts and they have tried repeatedly to get you to pay but to no avail. If they are not satisfied that you want to or intend to pay your debts, they have the right to ask the court to issue a CCJ.
The CCJ process will begin with the issuing of a County Court Summons. Typically, a business has 14 days in which to respond to the court, however, you are permitted to ask for an additional 14 days if this is required. If you don't respond to the summons, or otherwise come to an alternative arrangement with your creditor for paying the debt, then the court will have no alternative but to issue the CCJ by default and record this against your company.
Is it possible to stop the court from issuing a CCJ against a company?
As we briefly mentioned above, it may be possible to stop the court from issuing a CCJ against your company if you have good reason to challenge this course of action. If you do not agree with the amount the creditor is claiming you owe, or if you dispute the existence of the debt at all, you are able to contest the judgment. This is done through the submission of form N244 along with any supporting documentation which must be done within the prescribed timeframe following notification that a creditor has filed for a CCJ. 
If you are applying to have the judgment set aside, then this process is likely to involve a court hearing which you must be in attendance for otherwise your challenge will be thrown out and you will be ordered to pay the amount of the judgment. You will be asked to specify any dates you will be unavailable to attend a hearing on the application form. A court fee of £255 will be payable unless you qualify for an exemption.
What if I pay the CCJ amount in full?
If the debt is legitimate, the only way you can prevent the CCJ from being recorded on your credit file is to pay the full amount within 30 days of the judgment date. Fail to do this and the CCJ will remain visible for the next six years.
If you pay after the 30 days are up, either in one lump sum or through a series of agreed instalments, the CCJ will still be recorded on your credit file but will be marked as 'settled' which shows potential future lenders that you have paid your debt.
Can a CCJ force my company to pay its debts and what further steps may be taken?
While a CCJ is a court order which formally orders you to pay your debt; in practice, it is unable to actually 'force' you to pay the money owed.  Instead a CCJ is sometimes used a platform for further action such as bailiffs visiting your premises, or even steps towards the compulsory liquidation of your company. Failure to pay a debt you admit you owe sends a strong message to your creditors that your company is in fact insolvent. This may lead to a winding-up petition (WUP) being lodged against your limited company.
If you do believe your company may be insolvent, you should contact a licensed insolvency practitioner to assess your situation and the potentials ways forward including voluntary liquidation. This is a much more preferable course of action than having a WUP forcibly sprung upon your company.
What are the effects of a CCJ on my company?
A CCJ will remain on your credit file for six years, and will undoubtedly affect your chances of accessing competitive lines of business funding during this time. While you may not require external finance currently, these restrictions could affect your business going forwards should you want to embark on a growth or expansion project, update vital machinery, vehicles or other key business assets, or even if you simply require assistance with cash flow.
Perhaps more concerning, however, is the affect a tarnished credit file could have on the terms suppliers enter into business with you. Just like any other creditor, suppliers may refuse to extend credit to your company in light of the CCJ. If this is the case you will have to negotiate alternative payments terms which may involve you having to pay up front for goods or services before they are supplied.
You should think carefully about the position a CCJ could place your company in and how this may affect your future ambitions. Ensure you take professional advice from a licensed insolvency practitioner if you are concerned about how your limited company will continue to trade or how to deal with mounting distress levels.
What effect does a CCJ have on me personally as a director?
A CCJ will not make you personally liable for the debts of your company, however, as discussed above it can have a detrimental effect on the viability of your business going forward which can have a number of knock-on consequences to your personal situation.
One thing you should be aware of is if your personal bank account is held with the same bank as the company account. In this instance a CCJ may directly impact your ongoing business with the bank such as refusal for overdrafts and/or credit cards. The income you declare from your company may also be viewed as unreliable or unstable, likewise affecting your ability to access funds for personal use.
Need to speak to someone?
If your company is struggling with unmanageable debts, squeezed cash flow, or an uncertain future, you are far from alone. We speak to company directors just like you every single day, and we are here to give you the help and advice you need.
Call our team today on 0800 644 6080
Time is of the essence
If your business is at risk of being issued a limited company CCJ, the time to act is now. Real Business Rescue can often find a solution without involving the court. Perhaps funding and financing would be available before the company's credit rating is tarnished or perhaps we could help to negotiate a Company Voluntary Arrangement. You may want to consider placing your company in Administration to draw a legal ring-fence around it protecting you from both creditors and legal action whilst you reorganise and restructure. There are a number of solutions to company cash flow problems and we are expert in helping you find them. Call us for a free consultation for immediate help and advice.
Our extensive office network comprises over 100+ UK Offices across the UK with a partner-led service offering same-day consultations.
Contact the RBR Team Today
---
Free download
Free Insolvency Report
Claim Your Free Business Review
All UK sectors are experiencing specific challenges at present, particularly in light of the Covid-19 pandemic. Find out how your sector is performing here.
Simply search your Limited Company Name or Company Number
Please select your company from the list below:
We will also check if you're eligible for Director Redundancy
Next Steps
We provide free confidential advice with absolutely no obligation.
Our expert and non-judgemental team are ready to assist directors and stakeholders today.
Free Business Review
---
Claim your Free Business Review to understand what options are available to you.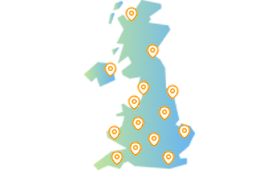 Office Locator
---
Find your nearest office - we have more than 100 across the UK. Remote Video Meetings are also available.
Contact Us Today
---
Free, confidential, and trusted advice for company directors across the UK.