How insolvency affects debentures and floating charges
Debentures and floating charges in insolvency
Debentures and floating charges provide security to the lender in the event of a company becoming insolvent. When a company enters an insolvent liquidation process, there is a set hierarchy which determines which group of creditors are first in line for repayment. Those holding a debenture or floating charge will rank above unsecured creditors, meaning they are more likely to receive a distribution.
Understanding debentures and floating charges when your company is insolvent
A debenture is a document that lays down the terms and conditions of a loan, and provides clarity and security to lenders if the borrowing company becomes insolvent. Attaching a floating charge to the debenture offers further benefits, enabling the holder to rank above unsecured creditors when it comes to repayment.
Floating charges also provide specific advantages for directors, who receive a degree of protection when lending money from personal funds. It's commonplace for directors to invest money in their own company in the light of the high street banks' continuing reluctance to lend, as well as the onerous application process.
By setting out the loan terms within a debenture, directors benefit from a flexible form of security if their company enters insolvency and is unable to return to profitability.
Take Our Free 60 Second Test
Get an instant understanding of your:
Debt and Asset Position
Formal Insolvency Options
Next steps
Plus much more ...
Start The 60 Second Test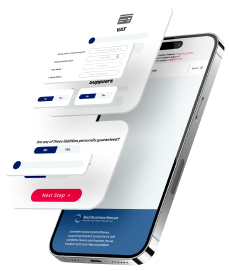 How do floating charges work?
A floating charge can be held over all of the company's assets, or certain classes of asset, and these can be moved or sold in the course of normal business. When a company enters insolvency, the floating charge is said to 'crystallise.'
This means it becomes a fixed charge, and the asset can no longer be dealt with by the company without express permission from the lender. It may even be possible for the lender to place the company into administration without going to court, if the floating charge covers the majority of company assets.
Is your company insolvent?
If your company is insolvent you have a number of legal responsibilities that you must adhere to. Taking steps to protect creditors from further losses by contacting a licensed insolvency practitioner can help ensure you adhere to these duties.
The team are available now -  0800 644 6080
60 Second Test Find Your Nearest Office
What type of asset might have a floating charge attached?
A floating charge may be held over various classes of asset, including:
Stock
Raw materials
Cash
Work-in-progress
Fixtures and fittings
The fluid nature of a floating charge means there are no restrictions on the use of these assets when the company is solvent. Only when it enters insolvency is the lender able to take action to recover their money.
An added advantage for floating charge holders is the ability to appoint their own choice of administrator, or in some cases administrative receiver, once the charge crystallises. If a fixed charge and a floating charge exist over the same asset, the fixed charge takes priority in repayment, however.
Can't pay CBILS or Bounce Back Loan?
Don't worry - there are thousands of other company directors in the same position. If you are struggling to keep up with your Covid loan repayments, speak to a member of the Real Business Rescue team to discuss your options. It's Free & Confidential.
The team are available now -  0800 644 6080
Registering a debenture
A debenture documents the terms agreed between lender and borrower, and is filed with the Registrar of Companies at Companies House. It should be registered when the loan is taken out, or within 21 days.
The agreement will specify the terms and conditions of lending, including:
Total amount
Interest rate applied – this can be fixed, or variable according to the bank rates
Repayment amount and frequency
Fixed repayment date or 'on demand'
Charges secured on the loan
The debenture holder is entitled to receive the loan interest payments before any dividends are paid from company profits, and has the right to appoint an administrator once the company is insolvent.
If the debenture and floating charge are not registered with Companies House, the administrator/liquidator may ignore the charge and treat the holder as an unsecured creditor.
It's worth noting that all charges should be recorded within the company's Register of Charges, and held at the registered office.
Need to speak to someone?
If your company is struggling with unmanageable debts, squeezed cash flow, or an uncertain future, you are far from alone. We speak to company directors just like you every single day, and we are here to give you the help and advice you need.
Call our team today on 0800 644 6080
What is the order of priority for repayment in insolvency?
The order of priority is set down in law as follows:
Fixed charge holders
Expenses of the liquidator
Preferential creditors (usually employees entitled to arrears of wages and holiday pay)
The 'prescribed part' set aside for unsecured creditors
Creditors with a debenture that grants a floating charge
Unsecured creditors, including HMRC, suppliers and other trade creditors
Shareholders
Floating charges represent a flexible form of security for both lenders and borrowers. Real Business Rescue can offer professional advice on the main considerations for floating charge holders, how to formulate the debenture, and register it at Companies House. 
Real Business Rescue are here to help
Still unsure whether liquidation is right for your company? Don't worry, the experts at Real Business Rescue are here to help. Our licensed insolvency practitioners will take the time to understand the problems your company is facing before recommending the best course of action going forward based on your own unique circumstances.
UK's Largest Liquidators
100+ Offices Nationwide
100% Confidential Advice
Supported 25,000+ Directors
Meet The Team
Team of Qualified Experts
Trusted team of experts on hand to assist
Meet The Team
Looking for immediate support?
Complete the below to get in touch
Free 60 Second Test
For Ltd Company Directors
Get An Instant Understanding Of Your:
Debt and Asset Position
Director and Liability Review
Next Steps
Plus much more ...
Real Business Rescue Recommended
Next Steps
We provide free confidential advice with absolutely no obligation.
Our expert and non-judgemental team are ready to assist directors and stakeholders today.
60 Second Test
---
Understand your company's position and learn more about the options available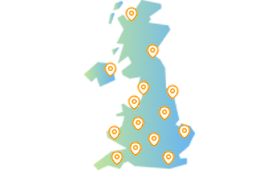 Office Locator
---
Find your nearest office - we have more than 100 across the UK. Remote Video Meetings are also available.
Contact Us Today
---
Free, confidential, and trusted advice for company directors across the UK.