A guide for company directors on fixed and floating charges
Fixed and floating charges are forms of security taken by a lender when a business borrows money - a fixed charge is when a fixed asset is used as collateral, and a floating charge is when an asset class is used as collateral, rather than a single asset.
60 Second Test Find Your Nearest Office
What are fixed and floating charges?
When a company borrows money to purchase a fixed asset such as land, a building, or piece of machinery, the lender will require security in the form of a fixed charge. This protects them from the risk of non-payment, and allows repossession and sale of the item if the borrower enters insolvency and is liquidated.
This arrangement is similar to a mortgage on a domestic property, whereby the borrower does not fully own their home until the loan is repaid, and the lender has the right to repossess the property on default.
A similar example is when a company enters into an invoice factoring arrangement – the factoring company 'buys' the value of sales invoices, lends money back to the business, but takes a fixed charge on the sales ledger.
Received a Bounce Back Loan?
Don't Worry - There are thousands of other company directors going through the same process. No matter what position you are in and need looking for options, speak to a member of the Real Business Rescue team. It's Free & Confidential.
The team are available now -  0800 644 6080
Recording the terms of a security charge
Terms and conditions of the charge should be set out within a debenture, a document which needs to be registered with Companies House within 21 days before it becomes valid. It is also possible that the charge will have to be registered in other ways, such as with Land Registry if land or property is involved.
The same requirement to register a debenture applies to floating charges. In fact, banks sometimes take a fixed charge over specific hard assets, as well as a floating charge over general classes of asset, so the entire asset base of a company is included within a single debenture.
'Floating' over tradable assets
Floating charges work in a similar way to fixed charges, but are attached to an asset class rather than a single asset. The assets in question could be stock, cash, or work-in-progress for example, the main significance being that they can be used by the company in the normal course of trade.
When a company defaults or liquidation commences, the floating charge 'crystallises' into a fixed charge on the associated assets. Depending when the charge was created, the charge-holder may then be able to appoint their own administrative receiver or administrator to deal with the assets if liquidation occurs.
Protection for lenders
A floating charge can be seen to be more flexible than a fixed charge, but once it has crystallised, the company can no longer use the associated assets in the course of trade, and they are effectively frozen.
Both types of charge protect the lender should a business fail, as charge-holders have priority over unsecured creditors in a liquidation distribution. The terms and conditions of a floating charge agreement will specify the conditions under which crystallisation occurs – generally default on a loan repayment, and automatically on company liquidation.
Debentures and the Deed of Priority
As we mentioned earlier, the document that links a lender's right to certain assets via a charge, and a company's agreement to the arrangement, is a debenture. It sets out the terms and conditions of the security charge, such as when it crystallises. Its registration also ensures that other lenders cannot take precedence without a Deed of Priority.
If new lenders wish to create their own additional charge on company assets, they will need to liaise with one another to establish the order of priority payment, should default or liquidation occur.
A Deed of Priority sets out this ranking of loans and repayments, so in the event of the company being unable to fulfil the terms of any borrowing, it is clear which lender takes priority over the others.
Where do secured creditors rank for repayment?
Under the Insolvency Act 1986, there is a specific hierarchy for repayment in an insolvency situation:
Liquidator's fees and expenses
Secured creditors with a fixed charge
Preferential creditors (including employees with arrears of wages and other payments), and the 'prescribed part'
Secured creditors with a floating charge
Unsecured creditors
The 'prescribed part' is an amount set aside for the benefit of unsecured creditors, from the realisation of assets with a floating charge created after 15th September 2003. As you can see, fixed charge-holders are paid first.
Need to speak to someone?
If your company is struggling with unmanageable debts, squeezed cash flow, or an uncertain future, you are far from alone. We speak to company directors just like you every single day, and we are here to give you the help and advice you need.
Call our team today on 0800 644 6080
Secured creditors with a floating charge rank below preferential creditors, which is why lenders will try to maximise the proportion of a loan that is covered by a fixed charge.
Security charges are a complex area of business, but essentially, fixed and floating charges allow the lender to sell an asset if a company fails to meet the agreed terms of borrowing.
If you need more information about security charges, Real Business Rescue can provide professional guidance and support. We will ensure you understand the implications of attaching a charge to your company's assets, and offer a free same-day consultation in complete confidence. 
Contact the RBR Team Today
---
Free download
Free Insolvency Report
Claim Your Free Business Review
All UK sectors are experiencing specific challenges at present, particularly in light of the Covid-19 pandemic. Find out how your sector is performing here.
Simply search your Limited Company Name or Company Number
Please select your company from the list below:
We will also check if you're eligible for Director Redundancy
Next Steps
We provide free confidential advice with absolutely no obligation.
Our expert and non-judgemental team are ready to assist directors and stakeholders today.
Free Business Review
---
Claim your Free Business Review to understand what options are available to you.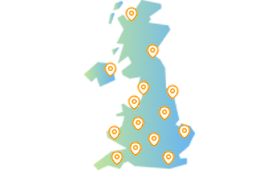 Office Locator
---
Find your nearest office - we have more than 100 across the UK. Remote Video Meetings are also available.
Contact Us Today
---
Free, confidential, and trusted advice for company directors across the UK.