How will a freezing order affect access to company finances and assets?
A freezing order will block access to company cash and assets to the value of the debt owed to a creditor, or it may be used as a preventative measure by a higher authority to prevent the disposal of assets. If creditors believe that company cash is at risk, they may apply for a freezing order to prevent company directors from offloading assets.
60 Second Test Find Your Nearest Office
Understanding freezing orders on business assets
A freezing order is an interim measure which is granted by the courts - or in special cases, the UK Government - in order to prevent a company or individual disposing of assets including property, vehicles, stock, or money held in company bank accounts.
Freezing orders have been a particularly topical issue since the Russian invasion of Ukraine in February 2022, which has led to sanctions and freezing orders imposed upon UK-based directors and stakeholders who are deemed to be associates of Vladimir Putin.
Received a Bounce Back Loan?
Don't Worry - There are thousands of other company directors going through the same process. No matter what position you are in and need looking for options, speak to a member of the Real Business Rescue team. It's Free & Confidential.
The team are available now -  0800 644 6080
What is a freezing order and why are they used?
When a limited company is trading profitably, its directors and shareholders will prioritise doing what is best for the company and focussed on ways of increasing its profit.
However, once a company is knowingly insolvent, this attitude must change. Directors of insolvent companies are legally obliged to put the interests of themselves and their fellow shareholders to one side, and instead act in a way which prioritises the interests of the company's creditors. This means the value of the company must be preserved as far as possible; debts must not be added to, while assets should not be removed from the business.
A creditor who believes a company may intentionally divest itself of its assets, can apply for a freezing order which prevents directors/shareholders from disposing of, or otherwise hiding these assets before court judgment can be enforced. Freezing orders can be issued to solvent companies should a creditor believe the money they are owed is at risk.
A creditor who has applied for a freezing order, or Mareva Injunction as it was formally known, must have good reason to do so and must be able to present a solid and convincing case to the courts.
The applicant must also give an undertaking to pay damages to the debtor should it later be found that the freezing order was incorrectly granted. If one of your creditors has applied for an order to freeze company assets, it is unlikely they have taken this action lightly. Applicants must meet strict conditions, and they run the risk of incurring a financial loss if they make a mistake.
What type of assets can be frozen under a freezing order?
Various types of assets can be included in a freezing order, but it is often specific assets that are frozen, or certain assets to the value of the debt. In some cases, freezing orders cover all the assets of a company, including property, land, vehicles, and company shares.  
Any assets not included in the injunction can be dealt with in the normal way, provided the company is not insolvent, but you must be careful to ensure the company retains enough assets to meet the value of a 'maximum sum' order which covers at least the value of the claim.
When can a freezing order be made?
To obtain a freezing order, your creditor must have a 'substantive cause of action' and a good, arguable case that can be backed up with solid evidence. They may have made numerous attempts to collect the money owed, and faced with non-payment or non-response, and fear that you will take aversive action to prevent business assets from being sold in order to recoup the debt.
A freezing order is likely to immediately precede or run alongside further court action, and can be issued 'with notice' or 'without notice.' Even a 'with notice' injunction leaves the time available to deal with this situation very limited, and you will need to take action immediately.
Freezing orders imposed under sanctions
In March 2022, the UK Government began imposing sanctions against Russia and high profile Russian nationals based, or holding assets, in the UK, following Vladimir Putin's invasion of Ukraine. Subsequently, a number of wealthy Russian individuals on UK shores - including Chelsea FC owner Roman Abramovich, saw their assets frozen. An asset freeze prevents any UK citizen, or any business in the UK, from dealing with any funds or economic resources which are owned, held or controlled by the designated person and which are held in the UK. It will also prevent funds or economic resources being provided to or for the benefit of the designated person.
A travel ban was also introduced, which means that the designated person must be refused leave to enter or to remain in the United Kingdom, providing the individual to be an excluded person under section 8B of the Immigration Act 1971.
I have been issued with a freezing order – help!
You may or may not have received notice of the application - a freezing order 'without notice' leaves you very little time to prepare. You will need to comply with the court's requests, which might include providing a detailed list of company assets, or possibly gathering together other financial information.
You will be informed of a 'return date' hearing which you should attend, but if more time is needed to prepare, you may be able to request that the hearing is moved to a later date. In the meantime, you must not deal with the assets in question, as doing so will place you in contempt of court.
It's advisable to seek professional guidance as soon as possible so that you understand your obligations. A penal notice is included on the front page of a freezing injunction, and this means that you could face prison if you deal with the assets stated, or ignore court instructions.
Freezing orders and company insolvency
If you have been issued with a freezing order, it could well be the case that your company is in a financial perilous position overall, with the debt associated with the freezing order representing just one of many unaffordable liabilities the company has. If this is the case, you should seek expert advice as a matter of urgency. There are a multitude of restructuring and turnaround strategies which can be employed in times such as these. A licensed insolvency practitioner will be able to talk you through your options and recommend the most suitable course of action going forwards.
Need to speak to someone?
If your company is struggling with unmanageable debts, squeezed cash flow, or an uncertain future, you are far from alone. We speak to company directors just like you every single day, and we are here to give you the help and advice you need.
Call our team today on 0800 644 6080
How Real Business Rescue can help with freezing orders
Real Business Rescue has a highly experienced team of insolvency experts ready to help. We can advise you on the best immediate action to take, while also considering your options over the longer term. With 100+ offices across the UK, you're never far away from expert help and confidential advice.
Contact the RBR Team Today
---
Free download
Free Insolvency Report
Claim Your Free Business Review
All UK sectors are experiencing specific challenges at present, particularly in light of the Covid-19 pandemic. Find out how your sector is performing here.
Simply search your Limited Company Name or Company Number
Please select your company from the list below:
We will also check if you're eligible for Director Redundancy
Next Steps
We provide free confidential advice with absolutely no obligation.
Our expert and non-judgemental team are ready to assist directors and stakeholders today.
Free Business Review
---
Claim your Free Business Review to understand what options are available to you.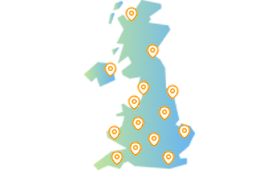 Office Locator
---
Find your nearest office - we have more than 100 across the UK. Remote Video Meetings are also available.
Contact Us Today
---
Free, confidential, and trusted advice for company directors across the UK.