Understanding Directors' Personal Guarantees and Liquidation
What is a personal guarantee?
A personal guarantee is a form of security given by a limited company director to obtain company borrowing. While the business itself is responsible for the monthly repayments of the loan or finance agreement, if the company is unable to keep up with this at any point and enters liquidation, the responsibility for repaying the money owed will fall to the director who will be expected to use personal funds to clear the remaining balance.
What is a director's personal guarantee?
A personal guarantee makes a company director personally liable for company borrowing if the business is unable to repay the money owed and enters liquidation. This provides added security for the bank or finance provider, meaning they are much more likely to loan money to a company when a personal guarantee is given.
Providing a personal guarantee may be the only way in which a director can realistically secure outside funding at a competitive rate. A director may offer a personal guarantee assuming that the lender will never have any need to trigger the personal guarantee.
If the company is able to pay the agreed repayments for the length of the loan term, then giving a personal guarantee will not have any repercussion for the director. Unfortunately, however, if the business later faces financial pressures and cash flow concerns that threaten the viability of the company, the director who provided the guarantee could find themselves personally responsible for repaying the amount remaining on the loan.
Take Our Free 60 Second Test
Get an instant understanding of your:
Debt and Asset Position
Formal Insolvency Options
Next steps
Plus much more ...
Start The 60 Second Test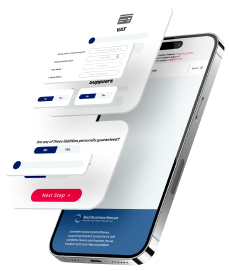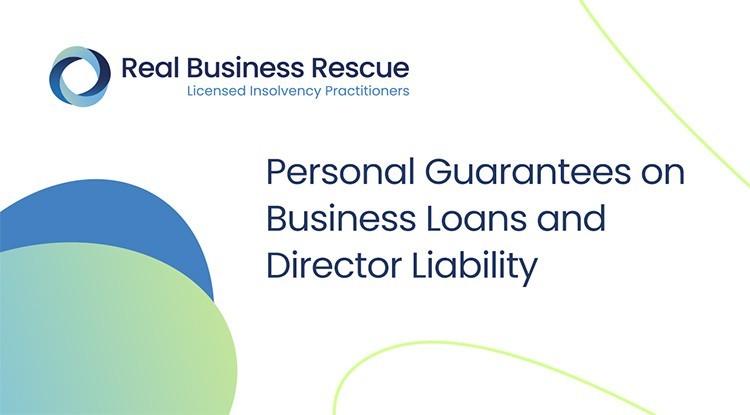 Therefore it's imperative that anyone offering personal guarantees to secure company borrowing, carefully considers the implications of the company becoming insolvent at some point in the future. 
Signing a personal guarantee can lead to a situation in which your entire financial position is jeopardised. It's important for directors to realise that what might seem like a hypothetical and highly unlikely scenario of becoming personally liable for a large company debt can all too quickly become a painful financial reality.
Is your company insolvent?
If your company is insolvent you have a number of legal responsibilities that you must adhere to. Taking steps to protect creditors from further losses by contacting a licensed insolvency practitioner can help ensure you adhere to these duties.
The team are available now -  0800 644 6080
60 Second Test Find Your Nearest Office
Why might a personal guarantee be requested?
The function of a personal guarantee is to give lenders the security that they will not be left entirely out of pocket if a borrowing company is unable to meet the agreed repayments of the loan or finance agreement.
Personal guarantees are a means of providing reassurance to lenders or finance providers, while giving businesses the opportunity to access the funds they need to operate and pursue growth opportunities.
When might a personal guarantee be requested?
Personal guarantees can be requested to secure a range of commercial funding and finance options, including:
Advantages and Disadvantages of a Personal Guarantee
Advantages of a personal guarantee
Allow SMEs or newly formed companies the ability to access finance
Can secure lower interest rates if a personal guarantee is in place
Will not be triggered if the company is able to pay off the borrowing as agreed
Disadvantages of a personal guarantee
If company is unable to repay, directors face personal liability for the remaining balance
May need to sell personal assets or property to repay
Bankruptcy can become a real possibility if the director is unable to repay
Can't pay CBILS or Bounce Back Loan?
Don't worry - there are thousands of other company directors in the same position. If you are struggling to keep up with your Covid loan repayments, speak to a member of the Real Business Rescue team to discuss your options. It's Free & Confidential.
The team are available now -  0800 644 6080
What to do before signing a personal guarantee
Consider other options - Given the stakes involved, the first consideration should be whether or not there are other options available to obtain the funding you require. If you can raise the funds your company needs without providing a personal guarantee then that will generally be a far more preferable option from your perspective as an individual.
Get advice - Some agreements leave directors more personally liable for business debts than others and even seemingly subtle differences in the details of a guarantee deal can be significant in the long run. Seek legal and personal financial advice before signing if you are unsure what you are agreeing to.
Demand clarity – The terms and conditions of personal guarantees differ so it is important for directors who have provided personal guarantees to demand clarity on the issue of exactly where their responsibilities begin and end.
Can I get out of a personal guarantee?
In some cases, personal guarantees can be negotiated out of but the process can be difficult and will require the co-operation on the part of lenders. You may be required to repay a portion of the loan, bringing the balance down to a relatively low level, before a lender will forego the need for a personal guarantee. 
You are much more likely to be able to negotiate your way out of a personal guarantee if your payments on the loan in question are up to date and you have adhered to the terms of the loan.
If your lender is not amenable to removing the personal guarantee, you may be able to consider obtaining a new loan, without a personal guarantee, in order to pay off the remaining balance of the personally guaranteed borrowing. 
Understanding joint and several personal guarantees  
A joint and several personal guarantee is where there are two or more co-guarantors on a business loan, lease or overdraft. These types of guarantee make each party equally liable for the full amount owed. 
This means that the amount owed will not be equally split between each director that has signed the personal guarantee; the bank can chase any of the directors for the full balance. In the instance of there being two co-guarantors, if one refuses or is unable to pay, the other director can be chased for the entire amount owed.
Need to speak to someone?
If your company is struggling with unmanageable debts, squeezed cash flow, or an uncertain future, you are far from alone. We speak to company directors just like you every single day, and we are here to give you the help and advice you need.
Call our team today on 0800 644 6080
Getting advice on personal guarantees 
If you are a company director and you're worried about issues around personal guarantees you have given in support of business borrowing, it's crucial to get advice from experts in the field. Real Business Rescue has a network of offices right across the UK with teams of corporate finance and insolvency practitioners offering guidance and support to directors during the most challenging of times. Call Real Business Rescue today to speak directly to one of our team.
Further Reading on What is a personal guarantee?
What happens to a Personal Guarantee after bankruptcy?
What is an unenforceable personal guarantee?
Real Business Rescue are here to help
Still unsure whether liquidation is right for your company? Don't worry, the experts at Real Business Rescue are here to help. Our licensed insolvency practitioners will take the time to understand the problems your company is facing before recommending the best course of action going forward based on your own unique circumstances.
UK's Largest Liquidators
100+ Offices Nationwide
100% Confidential Advice
Supported 25,000+ Directors
Meet The Team
Team of Qualified Experts
Trusted team of experts on hand to assist
Meet The Team
Looking for immediate support?
Complete the below to get in touch
Free 60 Second Test
For Ltd Company Directors
Get An Instant Understanding Of Your:
Debt and Asset Position
Director and Liability Review
Next Steps
Plus much more ...
Real Business Rescue Recommended
Next Steps
We provide free confidential advice with absolutely no obligation.
Our expert and non-judgemental team are ready to assist directors and stakeholders today.
60 Second Test
---
Understand your company's position and learn more about the options available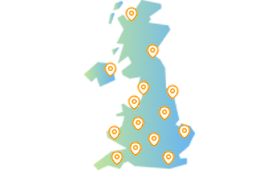 Office Locator
---
Find your nearest office - we have more than 100 across the UK. Remote Video Meetings are also available.
Contact Us Today
---
Free, confidential, and trusted advice for company directors across the UK.