How a business loan can help your company
A business loan is not dissimilar to a personal loan you may take out as an individual. In both cases you will be given a lump sum of cash by your chosen lender, and you will then begin to make a series of monthly repayments until the balance, plus any associated fees and interest, are repaid in full.
Taking out a commercial loan can be just what your company needs to purchase new equipment or machinery, increase holding stock, or commence a growth or expansion project. As you will be given the loan in one lump sum, your working capital will not be affected in the same way as if you financed a new purchase or project using retained earnings.
Take Our Free 60 Second Test
Get an instant understanding of your:
Debt and Asset Position
Formal Insolvency Options
Next steps
Plus much more ...
Start The 60 Second Test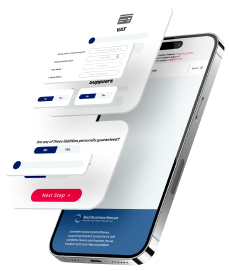 Recommended Broker
Solutions Based
Funding Options
UK's Leading Business Funders
Free Brokerage Service
Full Market Access
Free Consultation Available
Interest will be charged on a business loan from the moment you receive the cash, until you have made the final instalment on the borrowing. Interest rates are typically fixed for the life of the loan which makes it easier for you to budget for the repayment, however, interest rates on commercial loans can be high depending on your company's position.
It is likely that a lender will want you to provide some form of security to underpin the loan in the event of non-repayment. In many cases this will involve you providing a personal guarantee. While your company will remain responsible for repaying the loan, should it be unable to do so at any point, the onus for this will fall to yourself. Should this happen, you will be required to use your personal funds to service the business's loan; failure to do this could see you facing further action which could, worst case scenario, include personal bankruptcy.
Corporate Restructuring Options
When a company is in difficulty, sometimes a process of financial and/or operational restructuring is needed. From CVAs through to Administration, there are a range of rescue and recovery options to help you get back on track.
Learn more about restructuring by calling our team -  0800 644 6080
Business loans can be a powerful tool when it comes to launching or growing a company; however, it is important you understand the potential downsides too. If you are looking to finance your company through a business loan, our specialist team of commercial funding experts are here to help. We can talk you through the options available to you and your company, and ensure you understand the pros and cons of each.
Through our years' experience, we have built up an enviable network of professional relationship with the UK's biggest banks, as well as smaller more niche lenders. We can harness the power in these relationships to secure you a loan quickly and easily, and at the best rate possible.
Request a Quotation for Finance
Free 60 Second Test
For Ltd Company Directors
Get An Instant Understanding Of Your:
Debt and Asset Position
Director and Liability Review
Next Steps
Plus much more ...
Real Business Rescue Recommended
Next Steps
We provide free confidential advice with absolutely no obligation.
Our expert and non-judgemental team are ready to assist directors and stakeholders today.
60 Second Test
---
Understand your company's position and learn more about the options available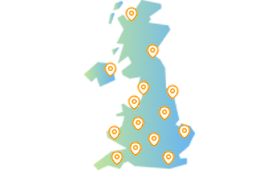 Office Locator
---
Find your nearest office - we have more than 100 across the UK. Remote Video Meetings are also available.
Contact Us Today
---
Free, confidential, and trusted advice for company directors across the UK.