How asset finance can help your business
We can help you to buy the assets you need or release cash from assets you own – such as vehicles, plant and machinery – helping you keep more cash for your day-to-day business needs.
What is asset finance?
As the name suggests, asset finance is a funding option which sees the loans being secured against an asset owned by the borrower. As this is a type of secured borrowing, the interest rates and terms offered are often more competitive than those offered on unsecured loans. This is because in the event of the borrower defaulting on the repayments, the lender can seize the asset and use the proceeds generated from the sale to repay the outstanding amount.
Received a Bounce Back Loan?
Don't Worry - There are thousands of other company directors going through the same process. No matter what position you are in and need looking for options, speak to a member of the Real Business Rescue team. It's Free & Confidential.
The team are available now -  0800 644 6080
Asset financing can be a great way for a company to obtain new equipment and machinery in an affordable way. Paying for a substantial asset up front can cause problems when it comes to their cash flow, while for other companies, paying outright is simply not possible. Asset finance allows you to spread the cost while also giving you full use of the item while you are paying for it.

What is classed as an 'asset'?
Broadly speaking, an asset can pretty much anything which has a resalable value. This could be vehicles, machinery, or even the stock a company holds. Asset finance is not a one size fits all solution; it is a broad term which encompasses many different types of lending. The type of finance arrangement will depend entirely on what it is you wish to secure the lending on and its value.
Some of the main types are as follows:
Hire purchase – Hire purchase is an affordable way of purchasing an expensive piece of equipment. You buy the item needed, and this is funded through a hire purchase company. You will then make regular repayments in order to pay off this balance. Once you have completed the agreed term of repayments, full ownership is passed to you.
Equipment leasing – Equipment leasing is often used to obtain machinery or other large or expensive pieces of equipment. Unlike hire purchase, you do not own the item being purchased; ownership remains with the leasing company. Although the finance company buys and therefore owns the asset, you have sole access and use of the item. Payment is made by you through a series of monthly instalments.
At the end of the term you have several options. One option is to carry on paying the lease; this means you can continue to use the item in question and you continue to make the monthly payments. A popular option is to upgrade the item you are leasing for a newer version; this means entering into a new lease agreement and beginning the minimum term from scratch. Alternatively you can choose to pay a pre-agreed lump sum in order to purchase the piece of equipment, or simply hand it back if it is no longer required
This flexibility makes leasing an extremely popular way of funding the new equipment a business needs to continue growing.
Can asset finance only be secured on new purchases?
Not at all, asset finance can also be taken out on assets your company already owns. This is known as asset refinancing and it can be a great way of unlocking the money tied up in your existing property. With refinancing, capital is raised by using a key piece of equipment as security for the loan. This is often implemented as part of a strategy to improve a business's cash flow and increase its working capital.
Which types of businesses may benefit from asset finance?
As asset finance comes in many forms and can be used on items which are already owned and those which are to be purchased, this type of funding is suitable for almost any business regardless of their size. As with any lend, it will be dependant on affordability.
Asset finance gives your business access to the resources it needs to grow, while also offering a useful way of releasing the money you have already invested in machinery, vehicles, and other valuable goods.
Need to speak to someone?
If your company is struggling with unmanageable debts, squeezed cash flow, or an uncertain future, you are far from alone. We speak to company directors just like you every single day, and we are here to give you the help and advice you need.
Call our team today on 0800 644 6080
Asset finance includes a huge variety of different providers and products, and the choice can sometimes be bewildering; you should therefore make it a priority to seek expert advice before going ahead. You need to ensure that know you exactly what you are signing up for and to be confident that this meets your needs both now, and in the future. The last thing you want to do is to take out asset financing only to find you no longer use the items, and in hindsight you would have been better opting for something with a shorter term or with the option to upgrade.
Real Business Finance has fostered close relationships with a wide range of asset finance providers, and we know exactly who to put you in touch with to secure the most appropriate funding option for you and your business. Call our team of finance professionals to understand your finance options and take the next step in growing your business.
Request a Quotation for Finance
Free download
Free Insolvency Report
Claim Your Free Business Review
All UK sectors are experiencing specific challenges at present, particularly in light of the Covid-19 pandemic. Find out how your sector is performing here.
Simply search your Limited Company Name or Company Number
Please select your company from the list below:
We will also check if you're eligible for Director Redundancy
Next Steps
We provide free confidential advice with absolutely no obligation.
Our expert and non-judgemental team are ready to assist directors and stakeholders today.
Free Business Review
---
Claim your Free Business Review to understand what options are available to you.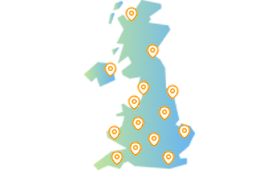 Office Locator
---
Find your nearest office - we have more than 100 across the UK. Remote Video Meetings are also available.
Contact Us Today
---
Free, confidential, and trusted advice for company directors across the UK.