My business has been refused a bank loan. What other company finance options are available?
Introduction
Whether your company is a start-up or well-established, there can often be a number of hurdles to jump when it comes to attaining critical business finance. If your bank or other potential source of finance has refused your application, it could be down to a number of reasons.
In this guide, we analyse how and why a business might be refused a loan or other form of finance. We will also focus on alternative funding options and advise on the best route forward if you are struggling to find the right lender.
Take Our Free 60 Second Test
Get an instant understanding of your:
Debt and Asset Position
Formal Insolvency Options
Next steps
Plus much more ...
Start The 60 Second Test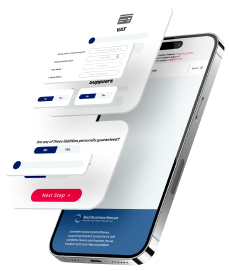 It is essential to recognise, from the outset, that being declined by one or more lenders doesn't 'blacklist' your business or make it 'un-lendable'.
The financial history of your business is the most crucial barometer when it comes to applying for finance. For new businesses with no credit history and trading figures, getting even a small business bank loan is traditionally problematic – and not helped by the financial crisis of 2007/08 and the knock-on effect across the industry as a whole.
Even though there has been a small upturn in small business lending in recent quarters, it is still an application that, more often than not, receives a negative response.
Recommended Broker
Solutions Based
Funding Options
UK's Leading Business Funders
Free Brokerage Service
Full Market Access
Free Consultation Available
The reason is simple – it all comes down to risk. Wherever possible, lenders want to see – in cold hard figures – that your business has a track record of meeting its liabilities; specifically repaying money that has been lent to the business. Where this financial history does not exist, your business represents sizeable risk to the lender. For many high street banks, your application will face an automated analysis and be refused for failing the required. Effectively, you'll be getting a 'computer says no' response based on your business' lack of financial history and the subsequent risk you represent.
It's important to recognise that lenders are not investors. They don't look at your business plan like a member of Dragon's Den and decide to stump up capital for an equity share because they feel your business has a good thing going. Instead, they rely on a simple risk-based examination of your company financials to date. Without any kind of financial background to assess, a lender has no way of knowing if your venture will be successful enough to enable your business to repay any money borrowed.
For more established businesses that have demonstrable trading history, attaining critical business finance is generally less of a challenge though banks and other lenders could still decline an application if they feel the loan would represent considerable risk.
However, one key advantage that larger firms have over SMEs is the standard of application. More often than not, an established business will know more about potential finance options and have an internal finance team or a finance director who have the necessary knowledge and support to put together a detailed and credible bank loan application. In many cases, a start-up or relatively small business owner will try to attain finance by themselves without the required experience or expertise to formulate a compelling case.
Corporate Restructuring Options
When a company is in difficulty, sometimes a process of financial and/or operational restructuring is needed. From CVAs through to Administration, there are a range of rescue and recovery options to help you get back on track.
Learn more about restructuring by calling our team -  0800 644 6080
Reasons for Business Loan Rejection
Overall, the most common reasons for a business being refused finance are:
Adverse Information – banks and other lenders refuse to provide finance due to the business presenting too much of a risk. The business might have had a CCJ or been served a statutory demand in the past. Alternatively, the business might have a clean credit file but be refused on other criteria such as failing to provide enough detail on the loan application or looking to borrow more than the lender is willing to provide.

Lack of Security – in many cases, a lender will look to safeguard their money by accepting a form of security such as a personal guarantee. This is where a business owner takes responsibility for the loan, in the event that they will be unable to repay it, by securing it against an asset such as machinery or vehicles (asset-based finance) or even their own residential property (secured lending). A business owner might even ask a friend or family member to act as a 'guarantor' for the loan who would, in the event of the business defaulting on the loan, be able to repay the bank on the business owner's behalf. A lender is far more likely to provide capital if the loan is secured.

Lack of Service Ability – the bank weighs up the application and feels that the business is unable to service the debt in an appropriate manner; i.e. not able to make regular repayments or agree to a schedule of the lender's liking. The business may already have an overdraft with the bank which is maxed out and never chipped away at; the bank may see this as a sign that the business represents risk.

Poor Preparation – hasty or ill-prepared applications will invariably lead to a negative response. For many business owners, it is difficult to understand exactly what a lender needs to see and it would be better to ask an accountant or financial advisor to help prepare the application. If the application excludes crucial information such as accounts, forecasts and a business plan, the lender will waste little time in rejecting it.

Time Frame – banks traditionally take their time in processing a loan application. If your business is struggling and requires a quick boost of capital to support company growth, alleviate cash flow problems or ease the threat of financial distress, it may be unfeasible for the bank to provide the finance in the designated time frame 
What Other Business Finance Options are Available?
If you find your business in a situation where attaining finance is a constant struggle and it feels like you have exhausted all potential avenues, there may still be a route available. In this particular industry, a broker could represent the best chance of securing the necessary funds.
A good broker will not just assess loan availability at one or two high street banks but, instead, have full market access and knowledge of specialist lenders – some of which you may never have heard of.
Having widespread knowledge of the marketplace ensures that you can find the best loan products available and an independent broker can talk you through the pros and cons of different lenders without being subjective towards one in particular.
It may come down to a choice between speed and cost; this is a common dilemma for many businesses. Banks tend to have the cheapest interest rates on the market which makes them appealing, but they traditionally have fewer options available, take a long-winded approach to assessing applications, and have a higher refusal rate. In contrast, specialist lenders can react far more quickly and find the right product for your business needs but usually at a higher rate of interest.
There are other options too including the in-vogue 'crowdfunding' method which, contrary to popular belief, can be utilised by established businesses and not just start-ups. Crowdfunding can benefit both the borrower and the lender; the business gets an injection of much needed capital (with lenders bidding for the opportunity to invest, which allows the borrower to select the most attractive terms from the auction-style pitches) whilst lenders can earn themselves a stake in a promising business at a time where other investment opportunities are unattractive due to low interest rates.
Can't pay CBILS or Bounce Back Loan?
Don't worry - there are thousands of other company directors in the same position. If you are struggling to keep up with your Covid loan repayments, speak to a member of the Real Business Rescue team to discuss your options. It's Free & Confidential.
The team are available now -  0800 644 6080
Conrad Ford, a leading business finance industry figurehead, says:
"There are a surprising number of options if you know where to look. Never underestimate the value of an intermediary when looking into alternatives, as there could be several solutions which you might not be aware of - some of which could, in fact, be better suited to your needs than the finance you were rejected for in the first place."
If you're looking to secure the most effective loan for your business, you can arrange a free initial consultation through Real Business Rescue who partner with some of the UK's leading financial brokers with extensive market expertise.
Request a Quotation for Finance
Free 60 Second Test
For Ltd Company Directors
Get An Instant Understanding Of Your:
Debt and Asset Position
Director and Liability Review
Next Steps
Plus much more ...
Real Business Rescue Recommended
Next Steps
We provide free confidential advice with absolutely no obligation.
Our expert and non-judgemental team are ready to assist directors and stakeholders today.
60 Second Test
---
Understand your company's position and learn more about the options available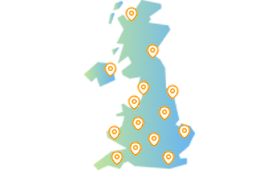 Office Locator
---
Find your nearest office - we have more than 100 across the UK. Remote Video Meetings are also available.
Contact Us Today
---
Free, confidential, and trusted advice for company directors across the UK.