What is invoice finance?
Invoice finance is a special type of commercial funding which involves accessing the money tied up in unpaid invoices. There are two main types of invoice finance: invoice factoring and invoice discounting. Both achieve the same outcome of releasing the value of unpaid invoices, however, there is a difference when it comes to how this money is then collected from customers and clients.
How an invoice finance facility can help your business
Boost cash for your business by releasing up to 90% of an invoice's value typically within 24 hours, rather than waiting for standard payment terms such as 30, 60 or even 90 days.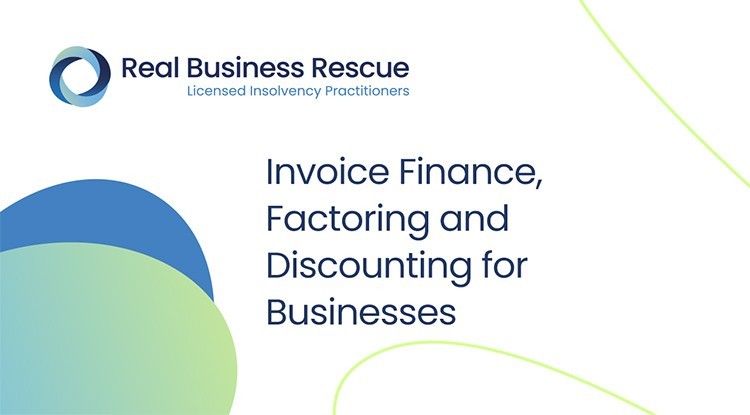 60 Second Test Find Your Nearest Office
Invoice factoring and discounting offer an alternative to traditional bank lending. They may be a good option if you have a steady customer base, the majority of whom pay on time and in full. Although very similar in nature, the two types of invoice finance have one main difference that may make one more suitable for your business than the other.
By definition, invoice funding based on the total value of your sales ledger is a less risky form of finance than bank lending, which potentially involves providing a personal guarantee. Invoice finance still requires careful consideration, however, even if you have a company willing to lend.
So what are the main characteristics of invoice factoring and discounting? Firstly, let's have a look at invoice factoring.

Invoice factoring for business
The main premise behind this type of funding is the introduction of a cash lump sum on a regular basis throughout the month, offering a dependable inflow of cash that stabilises business finances without great risk to the owner/directors.
How much a factoring company is willing to lend will depend on the value of your sales ledger, and how reliable your debtors are in making payments. Having minimal bad debts is the ideal scenario, and one that could attract favourable rates of interest and charges on the monies loaned.
Choosing the right funding for your business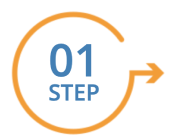 We will take the time to understand your business, objectives and funding requirements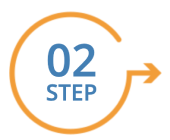 We will review the range of finance options and recommend the most appropriate funding channel for you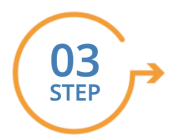 Our experts will liaise with their lending partners, of over 50 lenders, to obtain the best quote available
Who provides invoice finance services, and how does the system work?
Factoring services are sometimes provided by specialist departments within well-known large financial institutions, but independent lenders have also emerged in this growing market, and some might offer greater flexibility to small businesses.
A percentage of each unpaid debtor invoice is offered by the lender – usually between 80% and 90% - and this amount is provided when the invoice is sent to the debtor. Once the full amount has been paid by your customer, the factoring company sends you the remaining amount minus their fees and charges for the service they provide.
One downside of this type of finance facility is that control over the sales ledger is handed over to the factor, who send out all reminders, statements and other necessary correspondence related to the debt. Whether this is actually a negative aspect depends on your point-of-view, and the value you place on personalising contact with your customers.
Take Our Free 60 Second Test
Get an instant understanding of your:
Debt and Asset Position
Formal Insolvency Options
Next steps
Plus much more ...
Start The 60 Second Test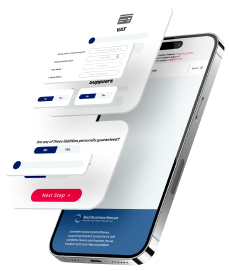 Recommended Broker
Solutions Based
Funding Options
UK's Leading Business Funders
Free Brokerage Service
Full Market Access
Free Consultation Available
Are factoring loans the best option for your business?
Whether or not invoice factoring is the right choice for you depends largely on the importance of retaining control of your credit function. Some business owners prefer to stay in contact with their customers to maintain confidentiality and goodwill, ensuring that all correspondence is in line with their business 'values.'
This form of lending is becoming increasingly mainstream, however, and it is not uncommon to receive payment reminders from a third party.
Retaining control of the sales ledger is not important to some businesses, but either way invoice financing offers many advantages that need to be considered. These include:
Regular cash lump sums deposited throughout the month to ease cash flow
Reduced risk when compared with taking out a 'standard' bank loan
Less perceived risk for the lender
Aids sustainable business growth
Slow payers may be encouraged to pay quickly if a third party is involved
But what about invoice discounting – might this be a better option for some businesses?
What is invoice discounting?
Invoice discounting differs slightly from factoring in that control of the sales ledger remains in your hands - you continue to collect in customer payments and chase outstanding amounts. In this way, confidentiality is maintained as customers will be unaware that an invoice finance facility is in place, which as we said earlier, is important for some businesses.
The system works largely in the same way as factoring – a percentage of each invoice is provided by the lender when the invoice is issued. This offers smoother cash flow and greater confidence that working capital will be available when required, whether to pay upcoming bills or with a view to growing the business.
Corporate Restructuring Options
When a company is in difficulty, sometimes a process of financial and/or operational restructuring is needed. From CVAs through to Administration, there are a range of rescue and recovery options to help you get back on track.
Learn more about restructuring by calling our team -  0800 644 6080
The meaning of 'with and without recourse'
You may have the option of invoice funding 'with recourse' or 'without recourse.' Which one you choose determines whether or not your business becomes liable for any debt that the customer does not pay.
Clearly, 'without recourse' is the safer option from your point-of-view, as you would not be liable, but this is also likely to attract a higher fee to address the lender's increased level of risk.
Some business owners have confidence that non-payment by a customer will be the exception rather than the rule, and choose to take invoice finance 'with recourse' in order to reduce their ongoing costs.
Single invoice financing
Businesses with long-term contracts and large projects may opt for single invoice factoring as their facility of choice. This means that a single large invoice rather than the entire sales ledger is sold to the finance lender, which again offers a degree of certainty over the availability of working capital.
Industries with 'non-standard' operating methods, such as construction, may benefit from single invoice finance, and be able to plan ahead using the end of the next project as a marker for the influx of cash.
Can't pay CBILS or Bounce Back Loan?
Don't worry - there are thousands of other company directors in the same position. If you are struggling to keep up with your Covid loan repayments, speak to a member of the Real Business Rescue team to discuss your options. It's Free & Confidential.
The team are available now -  0800 644 6080
Which types of business might benefit from invoice funding?
The make-up of each individual company dictates whether invoice factoring or discounting is the most appropriate invoice finance choice, but the general theme that runs through this type of lending is its flexible nature and low risk for both lender and borrower.
Industries that could benefit from invoice factoring and discounting in general, include manufacturing, engineering, transport, and construction, although the advantages for any business with a relatively stable sales ledger are clear to see.
Real Business Rescue has connections with a wide range of invoice finance lenders across the UK, and can put you in touch with the most appropriate for your business. So for those that have been refused commercial finance, call today to discuss your financial needs.
Request a Quotation for Finance
Free 60 Second Test
For Ltd Company Directors
Get An Instant Understanding Of Your:
Debt and Asset Position
Director and Liability Review
Next Steps
Plus much more ...
Real Business Rescue Recommended
Next Steps
We provide free confidential advice with absolutely no obligation.
Our expert and non-judgemental team are ready to assist directors and stakeholders today.
60 Second Test
---
Understand your company's position and learn more about the options available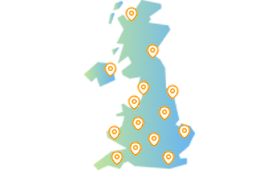 Office Locator
---
Find your nearest office - we have more than 100 across the UK. Remote Video Meetings are also available.
Contact Us Today
---
Free, confidential, and trusted advice for company directors across the UK.