Finance options for commercial property
Commercial property loans can help fund the purchase of business premises to support investment plans, boost company growth and help facilitate business expansion. There are a variety of property loans and finance options available, such as commercial mortgages, bridge loans and development finance.
How a commercial property loan can help your business
If you're looking to invest in commercial properties or you want to own your business premises, start by comparing the market with Real Business Finance.
A commercial property loan is classed as borrowing which is secured on any type of property that is not used as your primary residence. For some companies a commercial property is the premises from which the business is operated from; for others the properties are the business itself – such as in the case of landlords or property developers.
Recommended Broker
Solutions Based
Funding Options
UK's Leading Business Funders
Free Brokerage Service
Full Market Access
Free Consultation Available
Regardless of how your business utilises property, there is a finance option out there for you. Some of the most popular loans are:
Commercial Mortgages – Commercial mortgages operate in the same way as traditional residential mortgages. A lump sum of cash is advanced with which to purchase a property. The mortgage provider then holds a first charge over the property, although it belongs to the mortgagee.
Purchasing rather than renting a commercial property has many advantages. As you own the property, you will not have to worry about your rent increasing or your landlord deciding to sell up leaving you needing to find other premises. You will also be able to benefit from any increases in the price of the property, although by the same token you will also have to take the hit should prices plummet.
In order to be considered for a commercial mortgage you will need to put down a deposit, typically at least 30% of the purchase price. Also, be prepared for higher interest rates when compared to those on offer for residential mortgages.
Take Our Free 60 Second Test
Get an instant understanding of your:
Debt and Asset Position
Formal Insolvency Options
Next steps
Plus much more ...
Start The 60 Second Test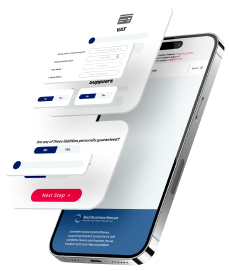 Bridge Loans – A bridge loan is a short-term loan used until a person or company secures permanent financing or removes an existing obligation. This type of financing allows the user to meet current obligations by providing immediate cash flow. The loans are short term, up to one year, with relatively high interest rates and are usually backed by some form of collateral such as real estate or inventory.
Bridge loans, also known as interim financing, gap financing or swing loans, "bridge the gap" during times when financing is needed but is not yet available. Both corporations and individuals use bridge loans, and lenders can customise these loans for many different situations.
Property Development Finance - Taking out a conventional mortgage is not always a feasible way of financing a property. This is particularly relevant in the case of a new building development or an ambitious refurbishment project. With a standard mortgage, you will only be able to borrow a percentage of the property's current value, rather than what it may be worth in the future. A property development loan will consider the completed value of the project and advance you the money based on this figure. Once the development is completed and sold, the development loan can be paid off.
Corporate Restructuring Options
When a company is in difficulty, sometimes a process of financial and/or operational restructuring is needed. From CVAs through to Administration, there are a range of rescue and recovery options to help you get back on track.
Learn more about restructuring by calling our team -  0800 644 6080
60 Second Test Find Your Nearest Office
Portfolio Finance – Portfolio finance is a funding package that encompasses a number of properties all owned by the same individual or company. The borrowing is secured against more than one property, designed to maximise the performance of that portfolio.
Your eligibility for this type of finance will be based on the annual rental income; the better the yield, the more likely you are to be accepted.
Real Business Finance can help you secure the funding you need to move forward in your next project. Our team of experts can scour the market to locate the most appropriate funding source for you and your business. Call us today for a free consultation.
Request a Quotation for Finance
Free 60 Second Test
For Ltd Company Directors
Get An Instant Understanding Of Your:
Debt and Asset Position
Director and Liability Review
Next Steps
Plus much more ...
Real Business Rescue Recommended
Next Steps
We provide free confidential advice with absolutely no obligation.
Our expert and non-judgemental team are ready to assist directors and stakeholders today.
60 Second Test
---
Understand your company's position and learn more about the options available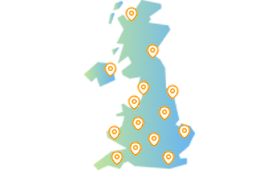 Office Locator
---
Find your nearest office - we have more than 100 across the UK. Remote Video Meetings are also available.
Contact Us Today
---
Free, confidential, and trusted advice for company directors across the UK.