The difference between secured and unsecured business loans and what this means for you
When it comes to funding your business, there are a number of options that might be suitable for financing its start up or growth. A secured business loan involves the lender taking one or more of your company's hard assets as 'security.' This could include premises, a company vehicle, or plant and machinery.
This type of lending is easier to obtain than an unsecured loan, as the lender's exposure to risk of non-payment is reduced. Unsecured loans, on the other hand, may be more beneficial to your business as there is no threat of losing an asset should the company experience financial difficulty.
Take Our Free 60 Second Test
Get an instant understanding of your:
Debt and Asset Position
Formal Insolvency Options
Next steps
Plus much more ...
Start The 60 Second Test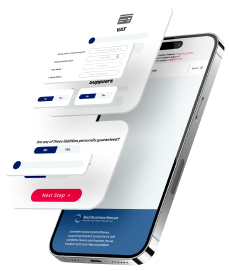 Recommended Broker
Solutions Based
Funding Options
UK's Leading Business Funders
Free Brokerage Service
Full Market Access
Free Consultation Available
What are the features of a secured business loan?
When taking out a secured business loan, the lender will require collateral to reduce their exposure to risk. If your company then defaults on the loan, the lender is able to recover the funds by taking ownership of the asset and selling it.
Secured business loans are commonly offered with longer repayment terms than unsecured loans. Loan amounts are generally higher, and a secured loan can also be a better option if your company does not have a good credit rating.
Advantages of secured borrowing
Secured loans are usually cheaper, as the lender is taking on less risk
Larger amounts are available using secured loans
Repayment terms can be favourable, as they are made over a longer period of time
If your credit rating is low, using business assets as security allows you to grow the business regardless
Disadvantages
It often takes longer to obtain a secured loan due to the valuation of assets, and other due diligence measures taken by the lender
Valuable business assets are placed at risk if your company defaults on the loan
There may be costs to pay upfront
Corporate Restructuring Options
When a company is in difficulty, sometimes a process of financial and/or operational restructuring is needed. From CVAs through to Administration, there are a range of rescue and recovery options to help you get back on track.
Learn more about restructuring by calling our team -  0800 644 6080
Unsecured lending for business
To obtain an unsecured loan from your bank, you may need to provide a personal guarantee. This is enforceable should your company fail to make the repayments, in which case you will need to repay the loan from your personal funds.
Director personal guarantees are commonplace these days, and it remains difficult to obtain a 'traditional' business loan without one unless you provide security to the lender. The problem is that some guarantees are signed by directors in a mistaken belief that they will never be called upon.
Advantages of unsecured loans
They are quicker to obtain than secured loans
There is no requirement to risk the loss of valuable business assets 
Unsecured loans can offer flexibility in terms of repayment
Disadvantages
It may not be possible to obtain an unsecured loan if you need a large amount
They are generally more expensive than secured loans
You may need to provide a personal guarantee, as this reduces the lender's risk in the absence of security
Can't pay CBILS or Bounce Back Loan?
Don't worry - there are thousands of other company directors in the same position. If you are struggling to keep up with your Covid loan repayments, speak to a member of the Real Business Rescue team to discuss your options. It's Free & Confidential.
The team are available now -  0800 644 6080
Specialist lenders for funding your business
Real Business Rescue has professional contacts with over 50 alternative loan providers around the country. We can help you source the right type of funding for your business, and assist with the application process.
There are many options when it comes to alternative funding, and which one you choose will depend on how your business is run. If you have a high number of credit sales you may be able to secure a factoring or invoice discounting arrangement, and businesses with high value assets could potentially leverage their value to obtain a lump sum cash injection.  
Request a Quotation for Finance
Free 60 Second Test
For Ltd Company Directors
Get An Instant Understanding Of Your:
Debt and Asset Position
Director and Liability Review
Next Steps
Plus much more ...
Real Business Rescue Recommended
Next Steps
We provide free confidential advice with absolutely no obligation.
Our expert and non-judgemental team are ready to assist directors and stakeholders today.
60 Second Test
---
Understand your company's position and learn more about the options available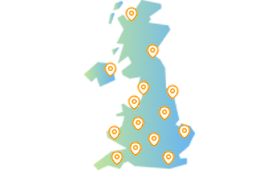 Office Locator
---
Find your nearest office - we have more than 100 across the UK. Remote Video Meetings are also available.
Contact Us Today
---
Free, confidential, and trusted advice for company directors across the UK.