Does business credit rely on my personal credit record?
If you are operating as a limited company, your personal credit rating will not affect your chances of obtaining finance for your business. Your company will have its own credit record which will be used by lenders to determine whether or not they want to lend you money. If you are a sole trader, however, there is no legal distinction between yourself and your business meaning your personal credit record will be looked at by lenders.
60 Second Test Find Your Nearest Office
Is business credit based on personal credit?
If you're worried that a poor personal credit rating will prevent you from securing business finance, it might help to understand how credit rating works, and how the decision to lend is reached.
Banks and other lenders can look at various aspects of your financial history, both business and personal, to build up a picture of how much risk you pose to them. Much of the information they use is held within your credit files, and these are compiled and updated periodically by the credit reference agencies.
Received a Bounce Back Loan?
Don't Worry - There are thousands of other company directors going through the same process. No matter what position you are in and need looking for options, speak to a member of the Real Business Rescue team. It's Free & Confidential.
The team are available now -  0800 644 6080
Business and personal credit records
You have separate credit files, one for you as a consumer, and the other for your company. A number of credit reference agencies hold information – the three main credit reference agencies for consumers are Experian, Equifax, and Callcredit.
For businesses, Dun and Bradstreet, Graydon, and Credit safe are the principle agencies, but it is often the case that each one holds slightly different information about you or your business.
Information in your business credit file
The information held in your business credit file originates from a number of sources including Companies House and the Registry Trust, which holds details of County Court Judgements (CCJs).
If you have successfully obtained credit before, your credit file will also show whether you fully met the terms and conditions of lending until the debt was repaid. To assess whether your business is creditworthy, the lender will evaluate various aspects of your company's financial history, including:
Repayment history if the business has borrowed before
Any outstanding County Court Judgements
Director information and details of ownership
Company accounts
Information on any trade credit you have secured
Number of previous applications for finance, and whether they were successful
Overall amount of existing credit available to the company
As you can see, the information within a business credit file is wide-ranging and designed to provide an overall picture of your company's finances and practices.
Building up your business credit rating
Obtaining business finance can be more difficult when a company has no history of borrowing. Commercial lenders have little to indicate how the company will perform, and whether it will meet the contractual terms of lending.
So how do you build up business credit to maximise your chances of borrowing? Trade credit, or business-to-business credit as it is also known, can be a good place to start.
It is essentially short-term low-level borrowing, examples being furniture for your office, or paying the monthly stationery order on an agreed credit basis. If you repay the debt in full and on time, you can build up a good reputation and provide the credit reference agencies with an indication of likely future borrowing behaviour.
Will a business credit card provider check your personal credit rating?
Business credit cards work in a similar way to a personal credit card, but are beneficial because they keep your company's finances separate. Limited companies sometimes offer credit cards to key staff members, to improve efficiency and help cash flow throughout the month.
Personal credit is not necessarily a good indication of how a business will repay its debts, but if the company has not yet built up a credit rating, the lender will only have this information to rely on.  
Some lenders use scoring software and tools that integrate personal and business credit scores when making lending decisions, to come up with a combined outlook for the likelihood of repayment.
As your business expands you will probably use additional sources of finance, which if repaid as required, helps to boost the company's credit rating. You may also find that you can secure lower interest rates, or a better deal in general, in the future.
Need to speak to someone?
If your company is struggling with unmanageable debts, squeezed cash flow, or an uncertain future, you are far from alone. We speak to company directors just like you every single day, and we are here to give you the help and advice you need.
Call our team today on 0800 644 6080
Does a business loan affect personal credit?
As with business credit cards, if you apply for a business loan and there is insufficient information on which to base a lending decision, the lender may check your personal credit file.
They could carry out a 'soft' or 'hard' credit inquiry - although a soft inquiry shouldn't have any impact on your credit rating, if a hard inquiry is needed and the business loan is subsequently refused, it could reduce your personal credit score by between one and five points.
If you're worried that a poor personal credit rating will impact on your company's ability to obtain finance, our experts at Real Business Rescue can provide the professional help you need. We will advise on how the two credit ratings may be interlinked in your situation, and how to boost your credit scores to make borrowing easier over the longer-term.
Request a Quotation for Finance
Free download
Free Insolvency Report
Claim Your Free Business Review
All UK sectors are experiencing specific challenges at present, particularly in light of the Covid-19 pandemic. Find out how your sector is performing here.
Simply search your Limited Company Name or Company Number
Please select your company from the list below:
We will also check if you're eligible for Director Redundancy
Next Steps
We provide free confidential advice with absolutely no obligation.
Our expert and non-judgemental team are ready to assist directors and stakeholders today.
Free Business Review
---
Claim your Free Business Review to understand what options are available to you.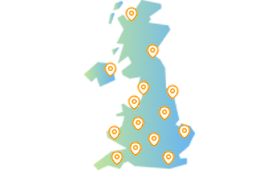 Office Locator
---
Find your nearest office - we have more than 100 across the UK. Remote Video Meetings are also available.
Contact Us Today
---
Free, confidential, and trusted advice for company directors across the UK.