How a finance lease can help your business
Finance leases are a form of equipment lease, and offer businesses access to high value assets without the capital cost. Sometimes known as capital leases, ownership is not transferred to the business at any stage, and the asset does not appear on the balance sheet.
Commercial finance leases are similar to operating leases in that terms are fixed over the contract period, but finance leasing is a longer-term arrangement over the majority of the asset's useful economic life.
A further feature of finance leasing is that you are usually responsible for repairs, servicing, and maintenance.
Recommended Broker
Solutions Based
Funding Options
UK's Leading Business Funders
Free Brokerage Service
Full Market Access
Free Consultation Available
How does finance leasing work?
The lender purchases the asset (plus the VAT), and leases it to your company on the pre-agreed terms. You may need to pay an initial deposit. At the end of the agreement the full cost of the asset, plus interest, will have been repaid – this is called the primary rental period.
When the lease comes to an end there may be several options available:
Return the asset to the lender
Agree with the lender to sell the asset and receive a proportion of the sale price
Arrange a secondary rental period with the lender
It is worth bearing in mind that by the time the primary rental period has elapsed the asset will be nearing the end of its useful life, so depending on your business needs this could affect your decision.
Take Our Free 60 Second Test
Get an instant understanding of your:
Debt and Asset Position
Formal Insolvency Options
Next steps
Plus much more ...
Start The 60 Second Test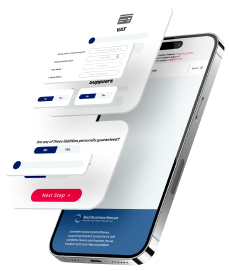 What types of business use finance leasing?
Businesses looking for a cost-effective way to access high value pieces of machinery, vehicles, and equipment, may be interested in finance leasing as a funding option. The fact that it does not use up valuable working capital is a major benefit.
Finance leasing may be particularly suitable for manufacturing, transport, engineering, and aviation businesses. Essentially, organisations requiring the use of a key asset over the long-term may find finance leasing an attractive option.
What are the benefits of finance leasing? 
Working capital is protected
You do not have to pay the VAT upfront, as with hire purchase
If your business is VAT-registered, you can reclaim the VAT on your repayments
Repayments can be offset against profits for tax purposes
Flexibility can be built in to the lease terms according to the needs of your business
If you choose to sell the asset at the end of the agreement, you benefit from a cash lump sum
You have better control of cash flow
Corporate Restructuring Options
When a company is in difficulty, sometimes a process of financial and/or operational restructuring is needed. From CVAs through to Administration, there are a range of rescue and recovery options to help you get back on track.
Learn more about restructuring by calling our team -  0800 644 6080
Are there any disadvantages?
You do not take ownership of the asset at any stage
Your business is responsible for maintenance, repairs, and servicing
Finance leasing is similar to hire purchase, but a key difference is that assets acquired via hire purchase appear on your balance sheet. This may be beneficial or a disadvantage depending on how your business is set up, and whether you would rather claim the repayments as an operating cost.
If you would like to know more about finance leasing and whether it is an appropriate form of funding for your business, Real Business Finance can help. We are finance leasing specialists and have contacts with over 50 of the best commercial finance lenders in the country. Please contact one of the team for a free consultation.
Request a Quotation for Finance
Free 60 Second Test
For Ltd Company Directors
Get An Instant Understanding Of Your:
Debt and Asset Position
Director and Liability Review
Next Steps
Plus much more ...
Real Business Rescue Recommended
Next Steps
We provide free confidential advice with absolutely no obligation.
Our expert and non-judgemental team are ready to assist directors and stakeholders today.
60 Second Test
---
Understand your company's position and learn more about the options available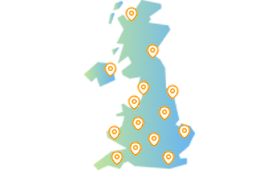 Office Locator
---
Find your nearest office - we have more than 100 across the UK. Remote Video Meetings are also available.
Contact Us Today
---
Free, confidential, and trusted advice for company directors across the UK.