HMRC Time to Pay (TTP) arrangement
A Time to Pay (TTP) arrangement with HMRC gives a company additional time and space to bring their tax arrears up to date. TTPs typically last around six months, although plans of up to 12 months can be given in certain instances. During this time, the company must repay all of their tax arrears as well as ensuring payment is made for any tax which becomes due during the time of the arrangement.
60 Second Test Find Your Nearest Office
Table of contents:
How to successfully negotiate a Time to Pay arrangement with HMRC
What Is a Time to Pay (TTP) Arrangement?
Negotiating Time to Pay with HMRC
How Much 'Time to Pay' Will I Be Given?
Principles and Guidelines of Time to Pay
How to successfully negotiate a Time to Pay arrangement with HMRC
*If your limited company is facing financial distress as a result of the coronavirus outbreak, contact our dedicated Time to Pay team for immediate advice and support on arranging a Time to Pay agreement with HMRC.*
As a response to the escalating coronavirus crisis the government has announced a raft of measures aimed at supporting businesses across the country as they deal with the ongoing Covid-19 outbreak and the knock-on effect to their business. As part of a support package announced during the March 2020 budget, it was confirmed that the existing HMRC Time to Pay scheme will be extended to give more companies a helping hand when it comes to managing their tax affairs. The Time to Pay arrangement gives companies additional breathing space during which to settle their existing HMRC liabilities, something which could be invaluable in the current climate while businesses adjust to the unexpected and rapidly changing circumstances.
Received a Bounce Back Loan?
Don't Worry - There are thousands of other company directors going through the same process. No matter what position you are in and need looking for options, speak to a member of the Real Business Rescue team. It's Free & Confidential.
The team are available now -  0800 644 6080
Businesses up and down the country across a whole range of sectors are expected to be negatively impacted by the continuing crisis whether through a downturn in trade, decreased productivity due to staff absences, through enforced periods of temporary closure, or a combination of all three. This has the potential to weaken cash flow and cause previously profitable businesses to fall into arrears.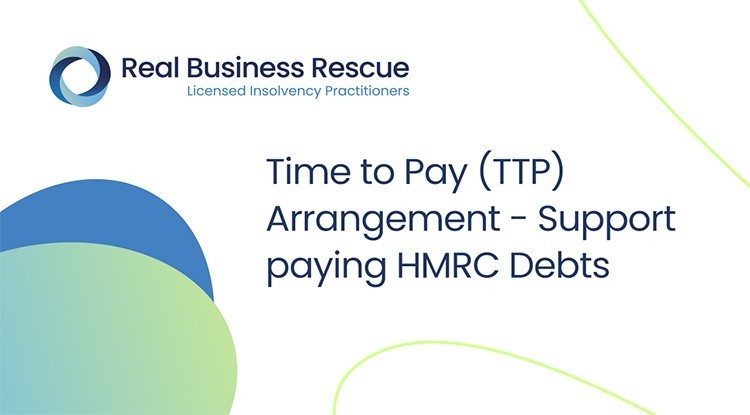 Free Business Review Find Your Nearest Office
While these are undoubtedly challenging times, it is good to remember that help is out there and business owners are encouraged to take action as soon as they are aware they could be in danger of experiencing financial difficulties. If your business is facing distress in light of Covid-19, Real Business Rescue has a nationwide team of restructuring and turnaround professionals with the expertise to help you arrange a Time to Pay agreement with HMRC. 
HMRC Time to Pay Arrangements
I am falling behind on paying corporation taxes, PAYE or VAT? Will HMRC give me more time to pay what I owe?
When a company is experiencing cash flow problems, paying taxes such as VAT and PAYE, is often one of the first things which director's fall behind on. Her Majesty's Revenue & Customs (HMRC) is the most common business creditor and the majority of insolvent companies will owe some form of debt to HMRC. Paying taxes late can send up a red flag to HMRC that your company is on the road to becoming, or already is insolvent, and this is where your worries can begin in earnest. It is not a good idea to keep the taxman waiting because the new electronic system in place is quick to spot late payers.
Depending on your circumstances, it may be possible for you to negotiate extra time to pay the amount owed through what is known as a Time to Pay arrangement with HMRC.
What Is a Time to Pay (TTP) Arrangement?
A TTP Arrangement allows for your debt to HMRC to be paid back in monthly instalments, typically over a period of up to 12 months. Although depending on your business circumstances and affordability, some arrangements can be agreed over longer periods. If you are having trouble paying your tax bill, or you foresee yourself struggling to be able to meet your tax obligations in the future, you should contact HMRC at the earliest opportunity, or contact us for specialist advice.
Whilst it is true that you are much more likely to have a Time to Pay arrangement request agreed to if you have conducted your tax affairs well in the past, i.e. by being up to date with what is due, we can still look to help even if you have a poor compliance history with HMRC.
If you need more time to pay your tax bill, a TTP instalment plan may be a viable solution for your company and Real Business Rescue can offer support to business owners and directors who are considering this option. However, before rushing into this as a way to bring your tax arrears up to date, it helps to have a little knowledge on what the process entails and how likely you are to have this accepted by HMRC.
Time to Pay Arrangements
Free 60 Second Test
Our Confidential Test will help your understand your:
Debt and Asset Position
Liability for Company Debts
Next Steps to Take
Plus much more ...
Free Business Review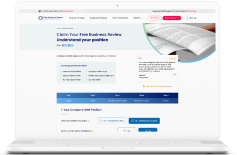 Negotiating Time to Pay with HMRC
If you need more time to pay your tax bill, this possibility needs to be negotiated with HMRC. HMRC states on their website that they prefer to be contacted via their telephone helpline, but in most instances you will need to produce your repayment offer and case in writing, along with copies of a cash flow. You will need to put forward your case explaining why you are unable to pay the amount owed, and how much you are able to offer as a monthly payment. When asking for additional time to pay, it is important to be honest about the amount your company can comfortably afford and not to overstate this figure. HMRC will not agree to any Time to Pay arrangement unless they are confident that you will be able to keep up with the payments; offering to pay more than you can realistically afford will sound alarm bells and could well see your proposal being rejected.
During the call HMRC will also assess:
The long-term viability of your company
 
The probability of a Time to Pay plan being successful
 
Appropriate alternatives if you don't keep to the plan
The interviewer will use this opportunity to advise you of your rights and what the penalties may be if you don't keep to the arrangement or falsify information in any way. We have vast experience of dealing with HMRC and negotiating TTP arrangements for our clients. If you would prefer not to handle this process yourself we can contact HMRC and liaise with them on your behalf using our expert knowledge to help you get this arrangement in place.
How Much 'Time to Pay' Will I Be Given?
First and foremost, when considering the possibility of a TTP arrangement, HMRC will look at the ongoing viability of the company in question. They understand that even well-run businesses experience cash flow problems from time to time, and are therefore willing to listen to those businesses in genuine financial difficulty who have done their best to keep up to date with their tax affairs. A Time to Pay (TTP) arrangement is set for a defined period, but each case is judged on its own merits so the length of time given does vary from company to company. A TTP arrangement lasting more than a year is rare but achievable, dependent on the circumstances. If your company needs a longer instalment plan, other recovery options may be more suited to your needs. Real Business Rescue's licensed Insolvency Practitioners can assess your company's financial situation and discuss the other routes you could take should a TTP arrangement not be suitable.
Principles and Guidelines of Time to Pay
Entering into a TTP arrangement does not reduce the total amount of tax owed, it simply allows for the balance to be cleared in instalments.  Here are a few of the key principles and guidelines of TTP:
Customers MUST make a reasonable proposal in terms of what they can afford over a specific time period

HMRC needs to be satisfied that you (the customer) will not have the ability to meet the tax due date

TTP is to provide extra time for those companies experiencing financial problems, not for those wishing to use the money elsewhere (i.e. for expansion or investments). Essentially, you need to be willing to pay, just unable to do so at the present time.

If the company's financial circumstances change in any way, either for the better or the worse, you must notify HMRC immediately

The instalments are to be over the shortest time period reasonably possible

HMRC's decision is 'risk based' so if there is a greater amount of risk, they may require further information before reaching a decision
Keep in mind that the most important stipulation is that your company lacks the ability to pay its taxes on time. HMRC will not agree to a TTP arrangement for any other reason.
Entering into a TTP arrangement will ensure you do not face the late payment penalties HMRC impose on those that do not pay their tax bill on time. However, you will be charged interest on the amount of tax still outstanding.
Need to speak to someone?
If your company is struggling with unmanageable debts, squeezed cash flow, or an uncertain future, you are far from alone. We speak to company directors just like you every single day, and we are here to give you the help and advice you need.
Call our team today on 0800 644 6080
Can HMRC Break the Agreement?
According to law, once agreed to, HMRC must keep to the arrangements except under exceptional circumstances. If there are any changes in your company's situation which means it is no longer supportive of the TTP plan, they have the right to withdraw. Honesty is imperative and if HMRC discover that you have falsified or misled them in any way during the application process, they can, and often will, terminate the agreement. If you default on the payments they can break the agreement and of course, if your situation worsens they will reassess the amount of risk. Remember, Time to Pay is for temporarily distressed companies that have the capability of future viability. If you should be wound up by a creditor or are on the verge of becoming wound up, any outstanding TTP agreement may very well be cancelled.
If the problems of your company are related to an outstanding HMRC tax debt, TTP could make all the difference when it comes to the ongoing viability of the business. However, depending on the financial situation of the company on the whole, this will not be an adequate solution for every situation. If debts are large or there are creditors in addition to HMRC, an alternative recovery plan may be necessary.
If you are delinquent on VAT, PAYE or even on your corporation taxes, Real Business Rescue can advise you on whether or not Time to Pay is an option worth pursuing. This may be a viable solution to your tax arrears, but there may be other more suitable alternatives to explore. Contact us for a free initial consultation so that we can help you prepare for your interview with Time to Pay. Better yet, we can offer comprehensive support and advice on all matters concerning your company's financial distress. 
Further Reading on Time to Pay Arrangements
What to do if HMRC have refused a Time to Pay Arrangement
Contact the RBR Team Today
---
Free download
Free Insolvency Report
Claim Your Free Business Review
All UK sectors are experiencing specific challenges at present, particularly in light of the Covid-19 pandemic. Find out how your sector is performing here.
Simply search your Limited Company Name or Company Number
Please select your company from the list below:
We will also check if you're eligible for Director Redundancy
Next Steps
We provide free confidential advice with absolutely no obligation.
Our expert and non-judgemental team are ready to assist directors and stakeholders today.
Free Business Review
---
Claim your Free Business Review to understand what options are available to you.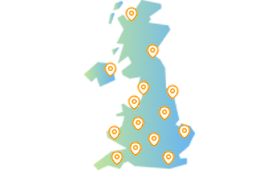 Office Locator
---
Find your nearest office - we have more than 100 across the UK. Remote Video Meetings are also available.
Contact Us Today
---
Free, confidential, and trusted advice for company directors across the UK.