Director Duties and Responsibilities When Insolvent
Director Responsibilities when a company is trading while insolvent
Once you become aware your company is insolvent, it is your duty as director to act in the best interests of creditors. This may mean ceasing trading in order to protect your creditors from further losses. Your company is classed as insolvent if it cannot afford to keep up with its outgoings and pay creditors the money they are owed.
Director duties and responsibilities when insolvent
As a company director, if you continue trading after your business has become insolvent, you are running the risk of neglecting your legal duties and responsibilities as a company director.
If your company is unable to meet its financial obligations as and when they fall due, and/or its liabilities exceed its assets, it may be classed as balance sheet or cash flow insolvent. As the director of an insolvent company, your duties and responsibilities change once the business has run out of cash and has become insolvent. If you fail to uphold these responsibilities you could be accused of wrongful trading and held personally liable for the repayment of certain company debts.
Once a company becomes insolvent, its directors owe a legal duty to creditors to minimise their losses. In many cases this may mean ceasing trading immediately, however, this is not always the case. If your company becomes insolvent, you should make it a priority to seek the services of a licensed insolvency practitioner who will be able to assess the situation and provide advice as to your next steps.
Take Our Free 60 Second Test
Get an instant understanding of your:
Debt and Asset Position
Formal Insolvency Options
Next steps
Plus much more ...
Start The 60 Second Test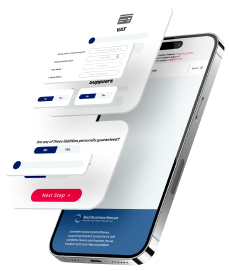 Who is considered a director?
You do not have to be a registered director in order to be held responsible for acting in the best interest of creditors. If you actively participate in controlling the direction of company affairs, or you give instruction to directors (commonly known as "shadow directing") you are legally responsible for ensuring that the company takes the steps necessary to repay outstanding debts.
For example, if you control the direction of the company and you take part in most of the important decision-making, you would be considered a director from the perspective of the court even if you are not registered as such with Companies House.
Is your company insolvent?
If your company is insolvent you have a number of legal responsibilities that you must adhere to. Taking steps to protect creditors from further losses by contacting a licensed insolvency practitioner can help ensure you adhere to these duties.
The team are available now -  0800 644 6080
60 Second Test Find Your Nearest Office
What are Directors Not Allowed To Do While Insolvent?
A director who controls the affairs of an insolvent company may be held personally liable for company debts if they engage in any of the following practices:
Taking on borrowing with no intention of repaying
If you continue to enter into new contracts, take customer deposits, or obtain finance or funding with no intention of repaying or fulfilling the orders, you may be found guilty of fraudulent trading. This is a serious crime that could result in a penalty of up to 7 years in prison, as well as personal liability for company debts. 
Continuing to trade while knowingly insolvent
Continuing to trade when you know your company is insolvent and is unlikely to be able to turn its fortunes around, is known as wrongful trading. By continuing to trade, you run the risk of worsening the position of your creditors and causing them further financial losses. Once you know your company is insolvent, or is likely to become insolvent, you must seek the services of a licensed insolvency practitioner for advice as to your next steps. 
Transactions at Undervalue
If you sell any assets of the company at a price considerably below market value - or gift them to another party for no payment whatsoever - the court has the power to reverse such transactions. By depleting the company's assets, you are reducing the money available to all creditors, something which goes against your legal responsibilities.
Preference payments
The directors of a company, and any administrator that they appoint, is obliged to act in the best interests of all creditors as a whole. This means that you're not allowed to repay certain debts in favour of others. For example, if you choose to repay a personally guaranteed debt or a debt owed to a friend or family member, but make no effort to make payments on other debts, you could be accused of treating creditors with preference. If the court finds you guilty of this they may reverse the repayments by ordering the repaid creditor to refund the payment to the insolvent company.
Need to speak to someone?
If your company is struggling with unmanageable debts, squeezed cash flow, or an uncertain future, you are far from alone. We speak to company directors just like you every single day, and we are here to give you the help and advice you need.
Call our team today on 0800 644 6080
Director duties and liquidation
Adhering to your responsibilities as the director of an insolvent company is vitally important, particularly if the company subsequently enters a formal insolvency process such as liquidation, whether this is done voluntarily by way of a CVL or is forcibly wound up by the court in a compulsory liquidation.
When a company is liquidated, the appointed insolvency practitioner is obligated to conduct an investigation into the affairs of the insolvent company in order to determine the reason behind the company's insolvency and whether the actions of its directors contributed to this. They will consider the actions you took when you ought to have known the company was insolvent, particularly when it comes to the transactions you entered into at this point and how long you continued to trade on.
By contacting an insolvency practitioner at the earliest sign of insolvency, you are demonstrating your desire to protect the interests of creditors and therefore adhere to your legal duties as the director of an insolvent company.
How Real Business Rescue can help
If your company is insolvent and you are worried about whether you are acting within the correct legal parameters, our licensed insolvency practitioners can provide the help and advice you need during this time. With 100 offices across the UK, you're never far away from expert and confidential advice. 
Further Reading on Director Duties and Responsibilities When Insolvent
Can Directors Be Held Personally Liable for Company Debts?
Real Business Rescue are here to help
Still unsure whether liquidation is right for your company? Don't worry, the experts at Real Business Rescue are here to help. Our licensed insolvency practitioners will take the time to understand the problems your company is facing before recommending the best course of action going forward based on your own unique circumstances.
UK's Largest Liquidators
100+ Offices Nationwide
100% Confidential Advice
Supported 25,000+ Directors
Meet The Team
Team of Qualified Experts
Trusted team of experts on hand to assist
Meet The Team
Looking for immediate support?
Complete the below to get in touch
Free 60 Second Test
For Ltd Company Directors
Get An Instant Understanding Of Your:
Debt and Asset Position
Director and Liability Review
Next Steps
Plus much more ...
Real Business Rescue Recommended
Next Steps
We provide free confidential advice with absolutely no obligation.
Our expert and non-judgemental team are ready to assist directors and stakeholders today.
60 Second Test
---
Understand your company's position and learn more about the options available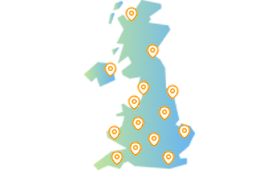 Office Locator
---
Find your nearest office - we have more than 100 across the UK. Remote Video Meetings are also available.
Contact Us Today
---
Free, confidential, and trusted advice for company directors across the UK.