Director Responsibilities when a company is trading while insolvent
If you continue trading while knowingly insolvent, it is your duty as the company director to act in the best interests of creditors, cease trading and seek immediate advice from a licensed insolvency practitioner. Your company is insolvent if it cannot afford to maintain essential outgoings and repay creditors.
60 Second Test Find Your Nearest Office
On 28 March 2020, the Government announced new insolvency measures to support businesses under pressure as a result of the coronavirus outbreak. The Government will amend insolvency law to give companies breathing space and keep trading while they explore options for rescue and temporarily suspending wrongful trading provisions retrospectively from 1 March 2020 for three months. Directors must still be mindful of their fiduciary duty to creditors and shareholders and early advice is always the best protection against any criticism.
Director Duties and Responsibilities If You Are Trading Insolvent
As a company director, if you continue trading after your business has entered insolvency, this is known as trading whilst insolvent as the business is unable to meet financial obligations and repay creditors.
If your company is consistently unable to meet financial obligations and/or its liabilities exceed its assets, it is currently operating in a state of insolvency. As the director of a company that is trading insolvent you have certain duties and responsibilities, as required by legal regulations.
If you fail to uphold these responsibilities you could be accused of wrongful trading and held personally liable for the repayment of certain company debts. After a company has been deemed legally insolvent in a court procedure the director is required to act on the best interest of the creditors, which means they must immediately take action to begin a formal or informal procedure that will result in the repayment of outstanding debts.
Received a Bounce Back Loan?
Don't Worry - There are thousands of other company directors going through the same process. No matter what position you are in and need looking for options, speak to a member of the Real Business Rescue team. It's Free & Confidential.
The team are available now -  0800 644 6080
Who Is Considered a Director?
Contrary to popular misconception, you do not have to be a registered director in order to be held responsible for acting in the best interest of creditors. If you actively participate in controlling the direction of company affairs, or you give instruction to directors (commonly known as "shadow directing") you are legally responsible for ensuring that the company takes the steps necessary to repay outstanding debts. For example, if you're the owner of the company and you take part in most of the important decision-making, you would be considered a director from the perspective of the court.
The Obligation to Take Action
If a creditor has served an official notice requesting payment of a debt that totals more than £750 and you fail to make payment within 21 days the creditor can take you to court and have your company wound up legally insolvent. This figure has increased to £10,000 as per the Government's temporary measures which will apply for the period 1 October 2021 to 31 March 2022. At that point you could be subject to administration (if the creditor holds a legal charge on your debenture), liquidation, or your company could be in danger of being wound up. However, if you take action to show that you are making an attempt to satisfy creditors (i.e. – by pursuing a voluntary arrangement or pre-pack administration) you can postpone or completely avoid the demise of your company and facilitate a better outcome. If, however, you cannot show that you are acting in the best interest of the creditors you could face penalties that require you to pay company debts.
What are Directors Not Allowed To Do While Trading Insolvent?
A director who controls the affairs of an insolvent company may be held personally liable for company debts if they engage in any of the following practices:
Carrying On With No Intention of Repaying
If you continue to enter into new contracts and trade with no intention of repaying creditors you may be found guilty of wrongful trading– a finding that could result in you being banned as a director of any company for fifteen years.
Attempting to Repay Debts Through Fraudulent Means
If you try to gather up funds to repay debts by conducting dishonest transactions that you cannot fulfil, entering into new contracts without sufficient funding, or using misleading/inaccurate information to obtain loans, you could be convicted of fraudulent trading. This is a serious crime that could result in a penalty of up to 7 years in prison, as well as personal liability for company debts. 
Selling Assets for a Price Considerably Lower Than Market Value
If you try to sell the company's assets at a low price in order to raise funds to repay debts the court may reverse such transactions by ordering you to refund the proceeds of the undervalued sales. Although it is possible to sell assets at a discounted price, as a rule of thumb it should not be lower than the market value.
Need to speak to someone?
If your company is struggling with unmanageable debts, squeezed cash flow, or an uncertain future, you are far from alone. We speak to company directors just like you every single day, and we are here to give you the help and advice you need.
Call our team today on 0800 644 6080
Repaying Some Creditors But Not Others
The directors of a company, and any administrator that they appoint, is obliged to act in the best interests of all creditors as a whole. This means that you're not allowed to repay certain debts in favour of others. For example, if you choose to repay a personally guaranteed debt, but make no effort to make payments on other debts, you could be accused of treating creditors with preference. If the court finds you guilty of this they may reverse the repayments by ordering the repaid creditor to refund the payment to the insolvent company.
Although adhering to your responsibilities as the director of an insolvent company may seem difficult, with the right guidance and advisory you can avoid personal liabilities and facilitate the best possible outcome rather easily. With 100 offices across the UK, you're never far away from expert and confidential advice. 
Further Reading on Director Duties and Responsibilities If You Are Trading Insolvent
Can Directors Be Held Liable For Company Debts in a Limited Company?
Contact the RBR Team Today
---
Free download
Free Insolvency Report
Claim Your Free Business Review
All UK sectors are experiencing specific challenges at present, particularly in light of the Covid-19 pandemic. Find out how your sector is performing here.
Simply search your Limited Company Name or Company Number
Please select your company from the list below:
We will also check if you're eligible for Director Redundancy
Next Steps
We provide free confidential advice with absolutely no obligation.
Our expert and non-judgemental team are ready to assist directors and stakeholders today.
Free Business Review
---
Claim your Free Business Review to understand what options are available to you.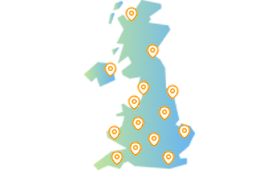 Office Locator
---
Find your nearest office - we have more than 100 across the UK. Remote Video Meetings are also available.
Contact Us Today
---
Free, confidential, and trusted advice for company directors across the UK.