Presented with a High Court Writ
Writs of Execution are issued by the High Court on behalf of creditors to recover the money they're owed. But what are the options to company.
60 Second Test Find Your Nearest Office
What are my options when presented with a High Court Writ?
Writs of Execution are issued by the High Court on behalf of creditors to recover the money they're owed. The most common type of High Court Writ is a Writ of Control, which allows High Court Enforcement Officers, typically known as bailiffs, to seize and then sell the debtor's goods. This is often a last resort by a creditor, but for them it can be an effective way of getting their money. 
If you're presented with a High Court Writ by way of a Notice of Enforcement, you have a few options available to you. You will usually have seven working days to stop the action and prevent a visit by a bailiff.

The best way to do this is by paying the debt off in full. However, bailiffs will add their own charges onto your debt, so the amount that you owe will already have increased at this stage. If you don't have the money to pay in full, are there any ways you can raise cash quickly for example by selling some assets or chasing late payers?
If you can't afford to pay off the debt in one go, you may be able to agree a plan to pay in instalments. This can be done before a bailiff visits you. Contact both your creditor and the bailiff office about coming to an arrangement and write to them both with details of your plan. It's a good idea to include a copy of your budget.
Received a Bounce Back Loan?
Don't Worry - There are thousands of other company directors going through the same process. No matter what position you are in and need looking for options, speak to a member of the Real Business Rescue team. It's Free & Confidential.
The team are available now -  0800 644 6080
Start making these payments as early as possible, even before a plan is formally agreed so that they can see your commitment to working things out. Make sure you get a receipt for any payments made. It is vital that you stick to any agreed plan. If you miss any payments, then the bailiff has the right to seize your goods to the value of the debt and sell them at auction. If you do receive a visit, then there will be even more fees added on to your debt, so it is best to avoid a visit if at all possible.

If your plan is refused, rework your budget and try again. If you can't come to an arrangement to pay, then you could apply to the court for a "stay of execution". You will need a good reason for this to be granted, but if successful, this would mean that the enforcement of the writ will be paused. There will be a court fee to pay, but it may give you time for you to get your affairs in order.

However, if you're can't get a stay of execution and can't come to an agreement to pay, then a bailiff will visit your premises. Writs have a specified time frame (usually twelve months), but expect a visit sooner rather than later. If the Writ is against your company, then bailiffs will visit your premises and are legally allowed to force entry to your commercial premises. Even if they do visit, it is still not too late. You may still be able to come to an arrangement to pay before they take away any of your assets.
Contact the RBR Team Today
---
Free download
Free Insolvency Report
Claim Your Free Business Review
All UK sectors are experiencing specific challenges at present, particularly in light of the Covid-19 pandemic. Find out how your sector is performing here.
Simply search your Limited Company Name or Company Number
Please select your company from the list below:
We will also check if you're eligible for Director Redundancy
Next Steps
We provide free confidential advice with absolutely no obligation.
Our expert and non-judgemental team are ready to assist directors and stakeholders today.
Free Business Review
---
Claim your Free Business Review to understand what options are available to you.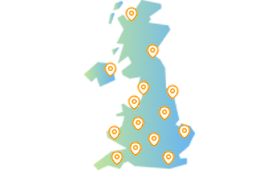 Office Locator
---
Find your nearest office - we have more than 100 across the UK. Remote Video Meetings are also available.
Contact Us Today
---
Free, confidential, and trusted advice for company directors across the UK.