What are my options if my limited company is bankrupt?
Understanding limited company bankruptcy
What happens when a business goes bankrupt?
A limited company is described as being bankrupt when it is no longer able to pay its bills or other monthly overheads as and when they fall due. Once a company falls into arrears with creditors, the situation can quickly escalate out of control, leading to the company becoming bankrupt and having to enter a formal liquidation process.
If you are worried that your company could be heading for bankruptcy, you may feel as though all is lost. However, there are a number of business rescue and recovery options which can be put into place to help save your business and bring it back from the brink of bankruptcy.
Take Our Free 60 Second Test
Get an instant understanding of your:
Debt and Asset Position
Formal Insolvency Options
Next steps
Plus much more ...
Start The 60 Second Test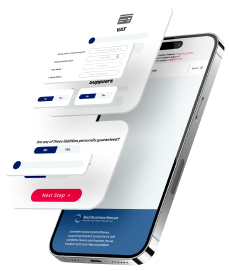 Can a company be bankrupt?
Bankruptcy is a term widely used to describe a business or an individual who is unable to pay back their debts, however, bankruptcy only technically applies to individuals (and therefore sole traders) rather than incorporated limited companies. When people talk about a company being bankrupt, they are in fact referring to a company which is insolvent.
A company is insolvent – or bankrupt – when cash flow is squeezed to the point that the business is unable to pay its outgoings on time and in full. A company can also be classed as insolvent if its liabilities outweigh its assets; this is known as being balance sheet insolvent.
Is your company insolvent?
If your company is insolvent you have a number of legal responsibilities that you must adhere to. Taking steps to protect creditors from further losses by contacting a licensed insolvency practitioner can help ensure you adhere to these duties.
The team are available now -  0800 644 6080
60 Second Test Find Your Nearest Office
Can a bankrupt company be rescued?
If your business is already insolvent – or you fear it is on the edge of bankruptcy – there is still a chance the business can be saved. Your first step is to seek the services of a licensed insolvency practitioner who, after learning more about your company and its current financial situation, will be able to help you understand what options you have.
This may involve informal negotiations with creditors if distress levels are minimal and/or temporary; alternatively, a more formal process may be required if your business is teetering on the brink of going bust.
Company Voluntary Arrangement (CVA) – If your company is experiencing financial difficulties, yet you are confident of its long-term viability, a CVA may be an option. A CVA is a type of formal payment plan which is agreed between a financially distressed company and its creditors. These arrangements typically last between 3-5 years and allow an indebted company to pay back their debts in a steady and sustainable way by reducing the monthly payments. As creditors need to approve the CVA proposal – at least 75% (by value) need to give their consent – CVAs are only suitable for those companies who can show that they have a realistic chance of achieving long-term success. Once approved, a CVA becomes legally-binding and the company is allowed to continue trading as normal.
Administration – For companies which are experiencing increasing pressure from creditors, administration could provide the time and space needed to make a decision as to the future of the business. When a company goes into administration, it is granted a moratorium which prevents legal action being started, or continued, against the company, while the appointed insolvency practitioner decides on an acceptable strategy to either rescue, sell, or close the company.
Restructuring and Refinancing – It may be the case that you have a viable business, yet an overly complex structure, or expensive financing is causing your cash flow to become strained. A process of business simplification could improve the efficiency of the company, cut down on unnecessary costs, and divert resources to the more profitable areas of the business. Revisiting existing finance agreements to see if funding could be obtained using a more cost-efficient channel could help save the business valuable money, easing cash flow problems immediately.
Can't pay CBILS or Bounce Back Loan?
Don't worry - there are thousands of other company directors in the same position. If you are struggling to keep up with your Covid loan repayments, speak to a member of the Real Business Rescue team to discuss your options. It's Free & Confidential.
The team are available now -  0800 644 6080
What happens if my business goes bankrupt?
If your company's financial problems are too great to be turned around, you may need to consider voluntarily placing your company into liquidation. This is done by appointing an insolvency practitioner to begin a Creditors' Voluntary Liquidation, sometimes known as a CVL. A CVL is a formal insolvency procedure which brings about the end of an insolvent company in an orderly manner. All creditor relations are handled by the insolvency practitioner from the moment the company enters liquidation, and they will also be in charge of identifying and selling any company assets. Once all assets have been realised and distributed to creditors, any remaining money owed by the company will be written off unless any of this has been personally guaranteed.
The final step is for the company's name to be removed from the register held at Companies House, and at this point the company will no longer legally exist. While this is never an ideal situation for a company to end up at, for a business which is bankrupt and has no realistic chance of recovery, liquidation is the best way of ensuring the company is closed in a legal, professional, and orderly way.
Need to speak to someone?
If your company is struggling with unmanageable debts, squeezed cash flow, or an uncertain future, you are far from alone. We speak to company directors just like you every single day, and we are here to give you the help and advice you need.
Call our team today on 0800 644 6080
What can I do if my business is bankrupt?
If your business is bankrupt or you are worried it could be in danger of going bust in the near future, the best thing you can do is to obtain the help and advice of a licensed insolvency practitioner. At Real Business Rescue we have nationwide offices located up and down the UK, so no matter where in the country you are based you are never far from an expert. For immediate support, or to arrange a completely free no-obligation consultation, contact Real Business Rescue today.
Real Business Rescue are here to help
Still unsure whether liquidation is right for your company? Don't worry, the experts at Real Business Rescue are here to help. Our licensed insolvency practitioners will take the time to understand the problems your company is facing before recommending the best course of action going forward based on your own unique circumstances.
UK's Largest Liquidators
100+ Offices Nationwide
100% Confidential Advice
Supported 25,000+ Directors
Meet The Team
Team of Qualified Experts
Trusted team of experts on hand to assist
Meet The Team
Looking for immediate support?
Complete the below to get in touch
Free 60 Second Test
For Ltd Company Directors
Get An Instant Understanding Of Your:
Debt and Asset Position
Director and Liability Review
Next Steps
Plus much more ...
Real Business Rescue Recommended
Next Steps
We provide free confidential advice with absolutely no obligation.
Our expert and non-judgemental team are ready to assist directors and stakeholders today.
60 Second Test
---
Understand your company's position and learn more about the options available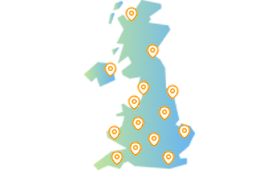 Office Locator
---
Find your nearest office - we have more than 100 across the UK. Remote Video Meetings are also available.
Contact Us Today
---
Free, confidential, and trusted advice for company directors across the UK.