What can a bailiff take from my home or workplace?
Bailiffs have the power to cease assets from your workplace to cover the value of the debt being recovered. For limited company directors, they can only take property from your business premises which belongs to the company. If you are a sole trader, however, business debts are treated the same as personal debts therefore bailiffs can take assets from your home.
60 Second Test Find Your Nearest Office
What can a bailiff legally take from my home or workplace?
Enforcement officers, usually known as bailiffs, can be appointed by your creditor to recover the money that you owe them. If you're unable to pay the debt in full, then the bailiff is entitled to take control of goods to sell in order to recover the money for your creditor, but they must have the correct authorisation for example a Writ of Control or a Warrant of Execution. They're allowed to take control of goods that will raise enough money to cover the debt plus any interest that may have been added, as well as the bailiff's fees. Your goods will usually be sold at auction.
Received a Bounce Back Loan?
Don't Worry - There are thousands of other company directors going through the same process. No matter what position you are in and need looking for options, speak to a member of the Real Business Rescue team. It's Free & Confidential.
The team are available now -  0800 644 6080
The bailiff may not take your goods away on the first visit. Their job is to get you to pay your debt. It's much easier for them if you simply pay the money, whether that be in full or in instalments, rather than them taking your goods and then having to sell them. On a first visit, they may look around your home or premises and draw up a list of assets that they believe at auction will cover the value of the debt. Remember, they can also include items that are outside your home or premises that belong to you or the business, such as a car. The items on this list will become controlled goods, meaning you can't sell them, remove them or give them away. Rather than taking the controlled goods away, the bailiff may secure them at your property or you may be able to carry on using them whilst you pay off the debt under a Controlled Goods Agreement. However, if you miss any payments, they will come back and take those goods away.

There are regulations governing what a bailiff can and can't take from your home or business premises. For sole traders, business debts are treated the same as personal debts. From your home, bailiffs can take any items that belong to you, any jointly-owned items, any cash, cheques, or other monetary items you may have such as bonds or pawn tickets. They can't take any items that are leased or on hire-purchase or any items that belong to somebody else or a child. There are exemptions which include anything considered essential for basic domestic needs, such as a cooker, washing machine or furniture. They can however take non-essential items such as a dishwasher or a games console. Items used personally for either work, study or education such as books, tools and computers are also exempt, but only up to a value of £1350.

For a limited company, a bailiff can only take items that belong to the company, and not goods that are leased or on hire-purchase. As a limited company is a separate legal entity, a director won't be pursued personally unless they have signed personal guarantees. Bailiffs can take money, stock, office equipment or machinery. This can be extremely damaging for a company and could force them out of business, so if you receive notice from a bailiff, it is important to act quickly to either settle the debt or seek professional advice.
Contact the RBR Team Today
---
Free download
Free Insolvency Report
Claim Your Free Business Review
All UK sectors are experiencing specific challenges at present, particularly in light of the Covid-19 pandemic. Find out how your sector is performing here.
Simply search your Limited Company Name or Company Number
Please select your company from the list below:
We will also check if you're eligible for Director Redundancy
Next Steps
We provide free confidential advice with absolutely no obligation.
Our expert and non-judgemental team are ready to assist directors and stakeholders today.
Free Business Review
---
Claim your Free Business Review to understand what options are available to you.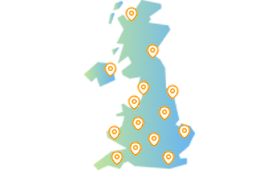 Office Locator
---
Find your nearest office - we have more than 100 across the UK. Remote Video Meetings are also available.
Contact Us Today
---
Free, confidential, and trusted advice for company directors across the UK.