Help and advice when dealing with bailiffs for limited company debt
What are bailiffs' powers with limited companies in debt?
A limited company is a separate legal entity to the company director, so if a bailiff or enforcement officer is appointed to seize items, only possessions owned by the limited company can be repossessed.
If bailiffs have been appointed to collect a debt on behalf of one of your creditors, and you have been unable to reach an agreement, it is likely that they will visit your premises with a view to seizing goods.
This can be an extremely stressful time for you as a company director, but by understanding the authority and power that bailiffs hold, you can retain a degree of control over a potentially volatile situation. For this reason, it is advisable to seek professional advice about your company's financial position well before the bailiffs are called in.
Take Our Free 60 Second Test
Get an instant understanding of your:
Debt and Asset Position
Formal Insolvency Options
Next steps
Plus much more ...
Start The 60 Second Test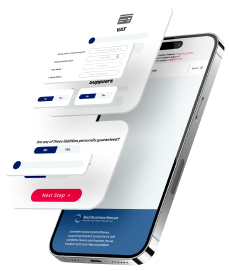 Who are bailiffs?
Also known as enforcement agents, bailiffs can work for the courts, in a self-employed capacity, or for private bailiff companies. If you owe money to HMRC, they can appoint bailiffs without a court order, making the enforcement process much quicker.
It is worth remembering that debt collectors are not bailiffs, and do not have any specific powers of entry or seizure of goods, although some may claim to hold such authority.
Mounting creditor pressure?
If your creditors are growing increasingly impatient, it is time to take action. Ignoring the situation is only likely to make it worse. Take the first step today by contacting Real Business Rescue for immediate help and advice.
The team are available now -  0800 644 6080
60 Second Test Find Your Nearest Office
What is the role of a bailiff?
A bailiff's role with regard to limited companies in debt, is initially to reach a repayment agreement with the debtor. Failing that, they will want to visit business premises with a view to taking control of goods to the value of the debt.
In order to do this legally the bailiff must be certificated, which means they have been CRB-checked and have lodged security with the court for £10,000. This security, or bond as it is also known, provides protection for all concerned should the bailiff disappear with any monies repaid.
Can bailiffs visit unannounced or force entry?
You should receive seven days' notice of a bailiff visit, via an enforcement notice. A visit from the bailiffs will normally take place between the hours of 6am and 9pm, but it could happen on any day of the week.
You should check that the bailiffs have proper identification when they arrive, and that they are certificated, which gives them the legal right to take control of goods if necessary. The first visit usually involves listing business assets for potential seizure, however, and is sometimes used to encourage debtors to repay what is owed without actually taking goods away.
There are certain instances when bailiffs can force entry to your business premises if they have not been in previously.
These include: When a court has granted permission for bailiffs to enter, for example on behalf of HMRC
High Court Enforcement Officers or bailiffs from the County Court are involved 
Can't pay CBILS or Bounce Back Loan?
Don't worry - there are thousands of other company directors in the same position. If you are struggling to keep up with your Covid loan repayments, speak to a member of the Real Business Rescue team to discuss your options. It's Free & Confidential.
The team are available now -  0800 644 6080
What are powers of seizure?
One of the benefits of operating as a limited company is that, in the main, the company is liable for its debts rather than individual directors. This means that bailiffs can only take goods belonging to the business, unless you have provided a personal guarantee for business borrowing.
During the first bailiff visit, a list of goods to be seized and sold at auction will be made. Sometimes these goods are left within the premises - perhaps locked away in a separate room.
This process alone may persuade you to negotiate harder for an instalment plan, whereby you repay the money in full. If so, you should be able to retain and use the goods listed, as long as you meet the terms and conditions of the new arrangement, and also sign a Controlled Goods Agreement.
If no agreement can be reached the bailiffs have the right to sell your goods at auction, but must provide seven days' notice before doing so.
Need to speak to someone?
If your company is struggling with unmanageable debts, squeezed cash flow, or an uncertain future, you are far from alone. We speak to company directors just like you every single day, and we are here to give you the help and advice you need.
Call our team today on 0800 644 6080
Seek professional advice at an early stage
Negotiating an affordable repayment plan is the best way out of this difficult situation, but you need to make sure that any offers you make are reasonable. If the company misses a single payment, the bailiffs are likely to seize the listed items and sell them at auction.
It is advisable to seek professional advice when you know your company is getting into debt. It leaves more options open, and reduces the risk of swift enforcement action if HMRC are involved.
If you are facing a bailiff visit and need advice on how to proceed, Real Business Rescue can provide professional assistance. We have extensive experience of this situation, and will ensure you are aware of your rights and options.
Call our expert team to arrange an initial same-day appointment free-of-charge. We will discuss the best way to deal with your immediate issue, and provide a reassuring presence in your dealings with the bailiffs.
Real Business Rescue are here to help
Still unsure whether liquidation is right for your company? Don't worry, the experts at Real Business Rescue are here to help. Our licensed insolvency practitioners will take the time to understand the problems your company is facing before recommending the best course of action going forward based on your own unique circumstances.
UK's Largest Liquidators
100+ Offices Nationwide
100% Confidential Advice
Supported 25,000+ Directors
Meet The Team
Team of Qualified Experts
Trusted team of experts on hand to assist
Meet The Team
Looking for immediate support?
Complete the below to get in touch
Free 60 Second Test
For Ltd Company Directors
Get An Instant Understanding Of Your:
Debt and Asset Position
Director and Liability Review
Next Steps
Plus much more ...
Real Business Rescue Recommended
Next Steps
We provide free confidential advice with absolutely no obligation.
Our expert and non-judgemental team are ready to assist directors and stakeholders today.
60 Second Test
---
Understand your company's position and learn more about the options available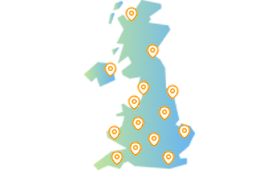 Office Locator
---
Find your nearest office - we have more than 100 across the UK. Remote Video Meetings are also available.
Contact Us Today
---
Free, confidential, and trusted advice for company directors across the UK.